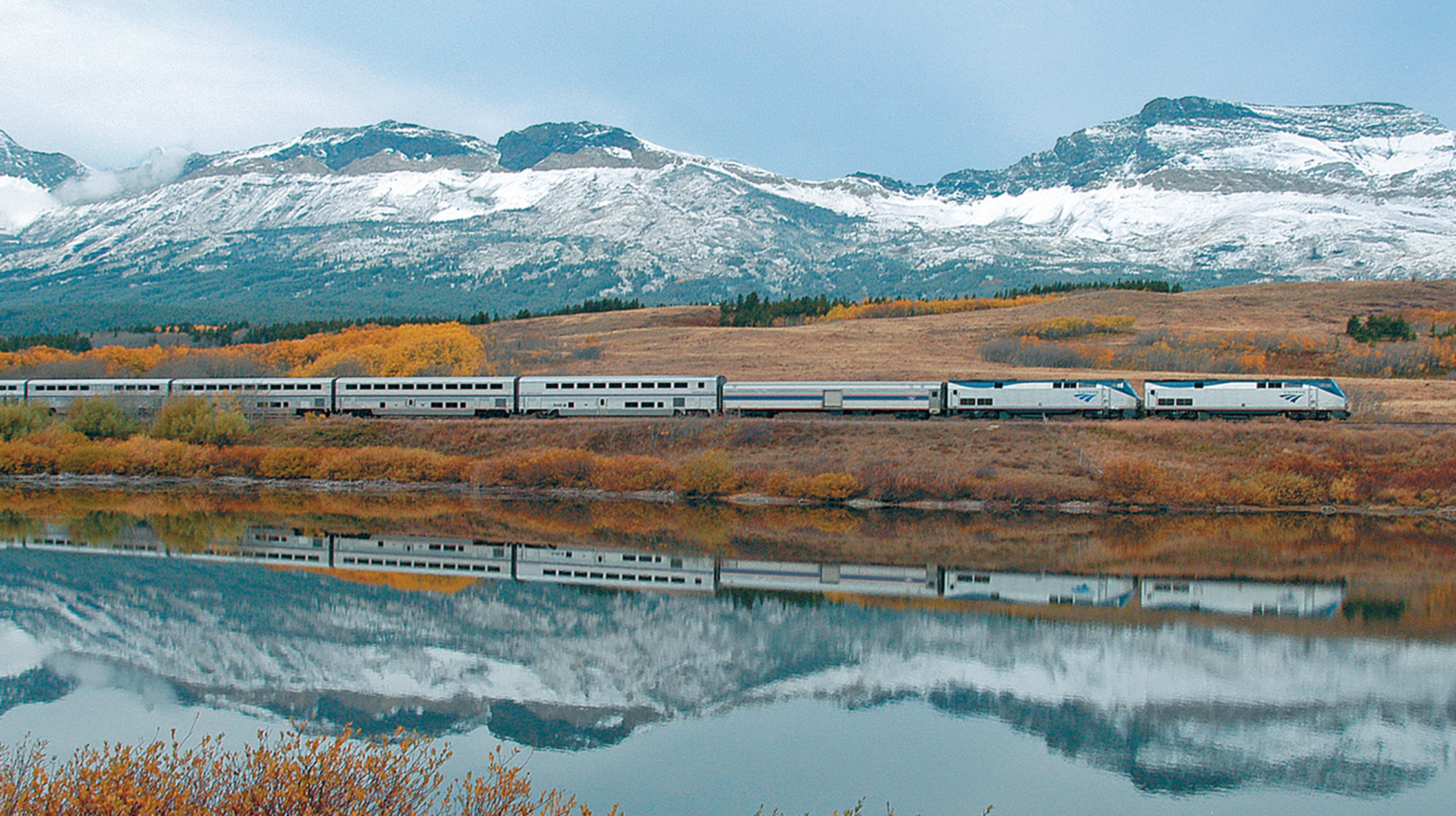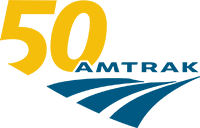 Unleash your Inner Explorer. The USA Rail Pass is your ticket to discover the country by train for one low price. Soak in an Appalachian autumn, great western snow-capped mountain ranges or wildflower-filled prairies in-between. Take up to 30 days to enjoy 10 rides from over 500 destinations and along the way, be dazzled by spectacular scenery that can only be seen from the train.
Contact-free travel. Download the Amtrak mobile app for booking, boarding, train status updates and more.

Like Rewards? Enroll in Amtrak Guest Rewards and start earning points toward Amtrak reward travel, hotels, car rentals and more.

Going to Disneyland? Take the Pacific Surfliner to Anaheim then catch a Disney shuttle for an easy connection.

Always wanted to take a rail journey? Amtrak Vacations packages can help you plan the perfect trip.

Need a quiet space to work or unwind? Quiet Cars are available on many corridor and short-distance trains.

Everyday discounts make traveling by Amtrak even sweeter.

Service with a smile. Red Cap service offers free baggage handling at many Amtrak stations nationwide.
The future is here. New Acela trainsets between Boston and Washington, DC, are coming soon.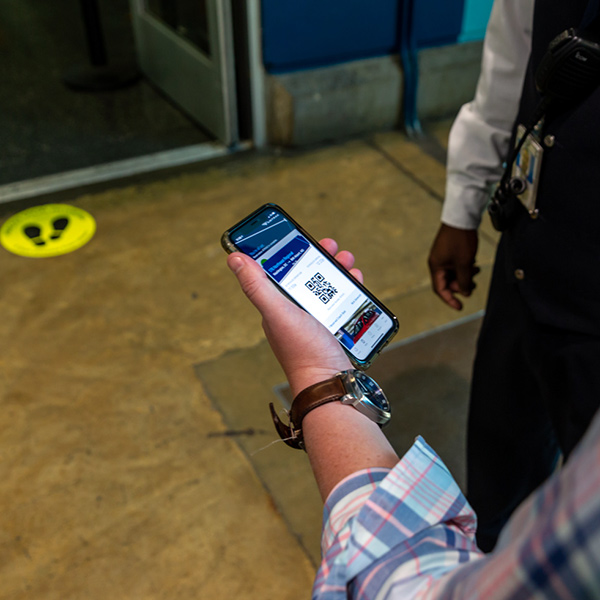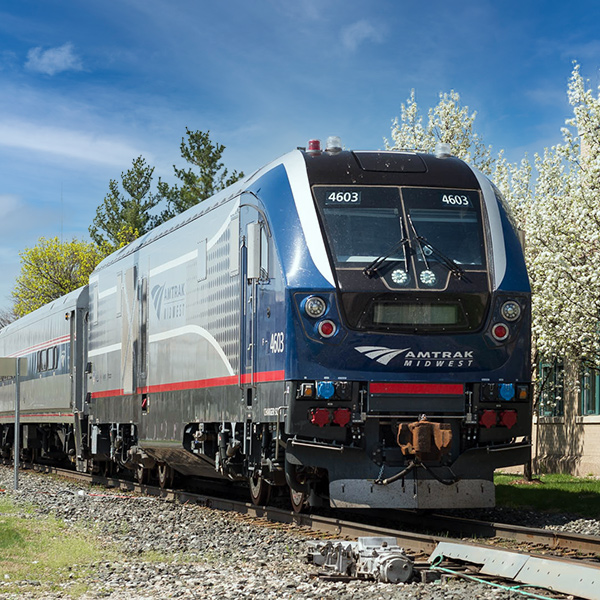 Travel Green. Amtrak is 47 percent more energy efficient than traveling by car and 36 percent more energy efficient than domestic air travel. Learn how Amtrak helps preserve the planet.
Take your car for a ride. Skip traffic on I-95 traffic and use Auto Train between Orlando and the Washington, DC, area.
Explore charming communities such as Schenectady, NY, Mineola, TX or Red Wing, MN, just steps from the station.
Love the great outdoors? So do we. Take Amtrak to America's National Parks.
Did somebody say comfort? Enjoy miles of leg room and wide reclining seats.
Love travel deals? We've got them. Save on your Amtrak travel, and be sure to check our deals and promotions often.
Bring Fido and Fluffy along for the ride. Small dogs and cats can travel on most routes throughout the country. All aboard, pets.
Weekend warrior? Take the Northeast Regional from Washington, DC, for a day trip to Colonial Williamsburg.
Enjoy more rewards with a limited time online offer for 50,000 bonus points, worth up to $1,250 in Amtrak travel with the Amtrak Guest Rewards® World Mastercard®.
Great American Stations. From the Romanesque style of Glenwood Springs, CO, the mid-century modern Lawrence, KS, depot to Amtrak's newest crown jewel, Moynihan Train Hall at NY Penn Station, arrive early and explore grand stations.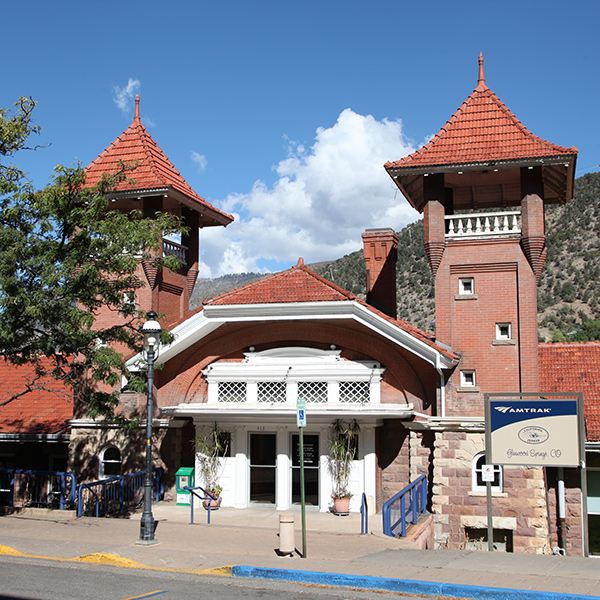 Daytripper? Travel on our Empire Service and explore New York's Hudson Valley. Or discover the Midwest with frequent daily connections between Chicago and cities in the five-state area, including Illinois, Indiana, Michigan, Missouri and Wisconsin.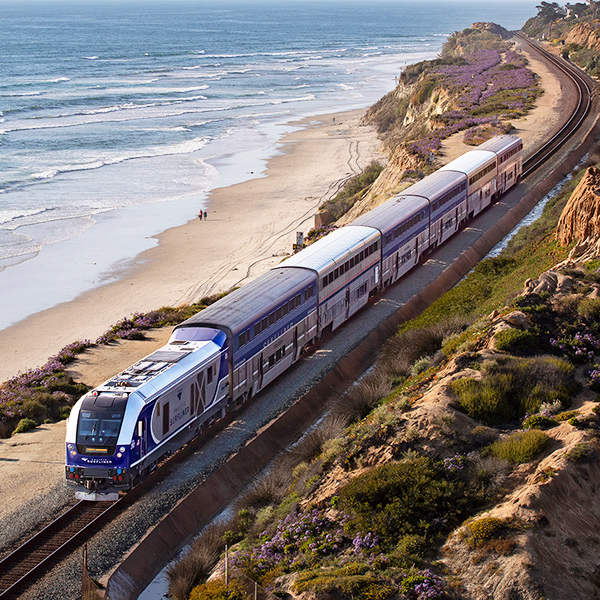 Get social and stay connected for news, alerts and train status Information.
Dinner in the Diner? Lunch from the Café? Many routes feature regional specialties. Dine across America.
Looking for city center destinations? Arrive downtown and explore Seattle, Pittsburgh, Los Angeles, Chicago, Boston, Philadelphia, Washington, DC, New York, Denver and more.
Catch a game. Basketball in Charlotte or Sacramento? Hockey or hoops in NYC or Boston? Football in Seattle? Whether a major or minor league event, many Amtrak stations are a hop, skip and jump from the action.
Reach the beach. Year-round stops to the Pacific, Atlantic and Gulf coasts, including seasonal stops like Old Orchard Beach, ME or convenient connections to Nantucket, MA.
Share the adventure. Designed for groups up to six, with Share Fares, the more friends and family you bring, the more you save.
Calling young train fans. Check out the Amtrak Kid's Activity Center and get your ticket to fun and educational activities.
Remember the journey. Amtrak memorabilia and keepsakes available to share, or to keep for yourself.
O Canada. Visit our neighbor to the north. Take Amtrak to Montreal, Quebec, Toronto, Ontario and Vancouver, British Columbia.
Want to reduce your carbon footprint? Donate your Amtrak Guest Rewards points to Carbonfund.org.
Glide by some of the prettiest shorelines in the US between Chicago & New York on the Lake Shore Limited or take the scenic southeast route on the Cardinal.
Whoa cowboy. Ride our iron horse, the Heartland Flyer, between Oklahoma City and Fort Worth.
Go west and follow the footsteps of early pioneers from the Sightseer Lounge on the Empire Builder.
From jazz in the Big Easy to the birthplace of rock & roll, the City of New Orleans will be music to your ears.
Window or aisle seat? Reserved seating rolling out on select trains.
One Mississippi. Two Mississippi. Eight Mississippi? Cross the mighty Mississippi River eight times on the Southwest Chief between Chicago and Los Angeles.
Plan your travel with ease. Our interactive map helps you chart your course.
Frequent rider? Whether commuting often for business, school or to visit family and friends, select routes offer savings on multi-ride tickets and rail passes.
Subscribe to receive Amtrak emails and save. Stay up to date on special offers, news and discounts.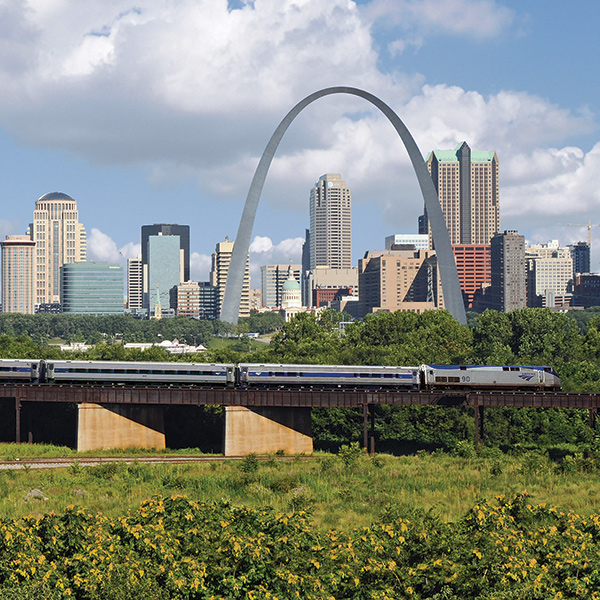 Ride the waves of the Pacific coast in California and explore the forests of the Pacific Northwest all aboard the Coast Starlight.