Business Class on the Maple Leaf
Enjoy an enhanced travel experience in Business Class on the Maple Leaf and you'll have access to exclusive amenities such as a fully refundable ticket if canceled prior to departure, 25% point bonus for Amtrak Guest Rewards members, leather seating with footrests and complimentary non-alcoholic beverages.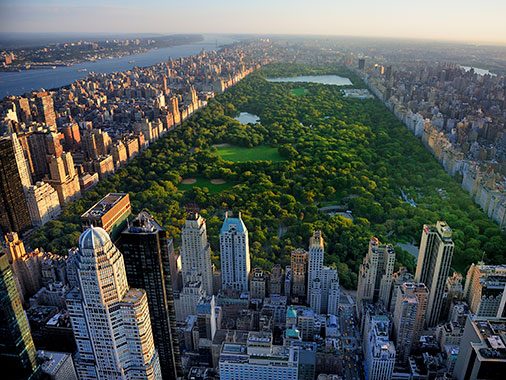 Route Highlights
The City that Never Sleeps invites you to catch a show, walk the High Line's elevated urban oasis or stroll the Brooklyn Bridge. Explore Central Park on bike or marvel at the metropolis from the top of the Empire State Building.
Catch a ferry to Lady Liberty and then explore your roots at Ellis Island. Experience great art and architecture at the Guggenheim, stare at the stars at the Hayden Planetarium and pause to reflect on America's heartache and heroes at the National September 11 Memorial & Museum.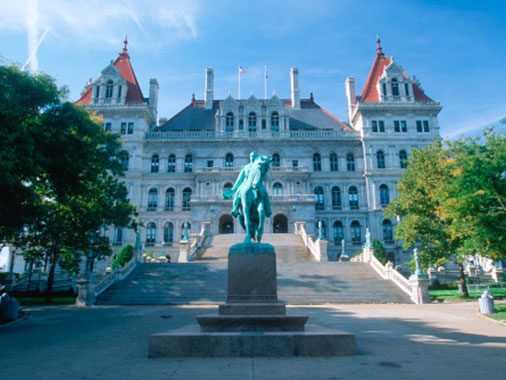 Route Highlights
Albany, New York
Tour a state capitol that looks like a castle. Relive the courage of sailors who tracked U-boats and kamikazes aboard the destroyer escort USS Slater. Stop to smell the roses—and tulips—in the breathtaking gardens of Washington Park.
Sail the Hudson River while you sip regional wines and enjoy the region's magnificent scenery, especially when the fall colors pop.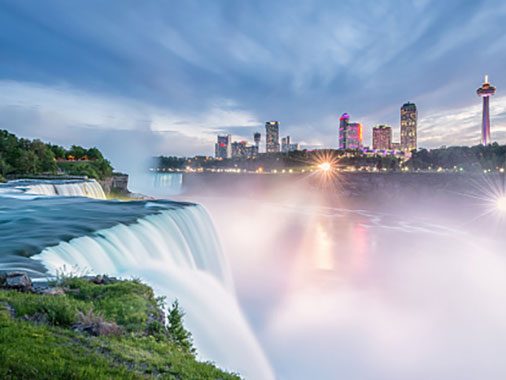 Route Highlights
Niagara Falls, New York
Get swept up in the awe-inspiring power of Niagara Falls, where 700,000 gallons of water pass over the precipice every second. View the Falls from below on the Maid of the Mist, from behind at Cave of the Winds and from above at Skylon Tower.
Discover Old Fort Niagara's role in the American Revolution and the French and Indian War, or float along the Erie Canal, the 19th century's version of rapid transit.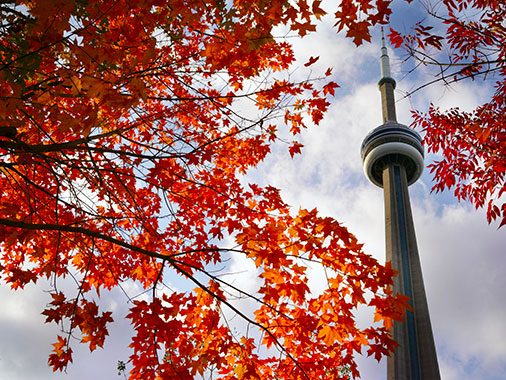 Route Highlights
Live life on the edge with a walk on the roof of the CN Tower. Then come back down to earth to tour a sprawling castle and historic Fort York. Face off with the greats at the Hockey Hall of Fame.
Pick up lunch at the famed St. Lawrence Market and catch a short ferry ride to the Toronto Islands to enjoy a picnic, paddleboats, bike rides and great views of the city skyline.