At the Station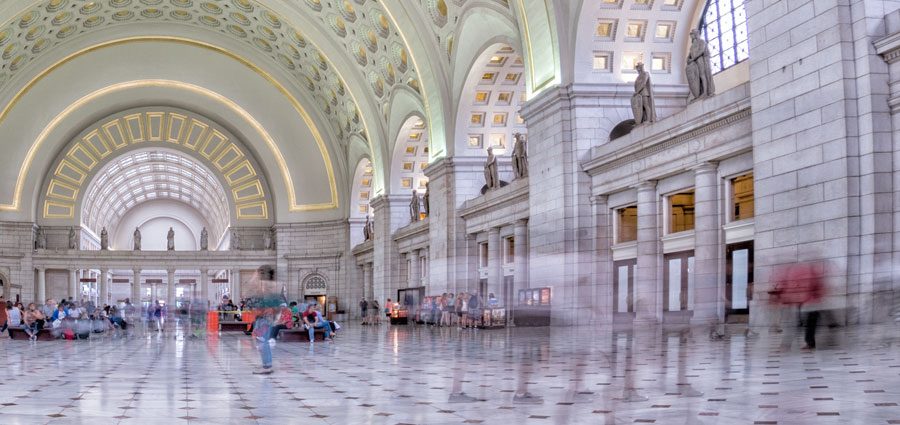 Amtrak serves more than 500 destinations across North America. Make the most of your journey by using our helpful tools to familiarize yourself with each station you'll be visiting along the way.
Select "Destinations" at the top of any page and enter a city, state or ZIP code, or simply enter the station's three-letter station code if you know it. Once you find the station for your point of departure, your destination or anywhere in between, you can get directions to the station, information on available hours, WiFi, parking, restrooms, baggage assistance, ATMs, lounges, accessibility and more.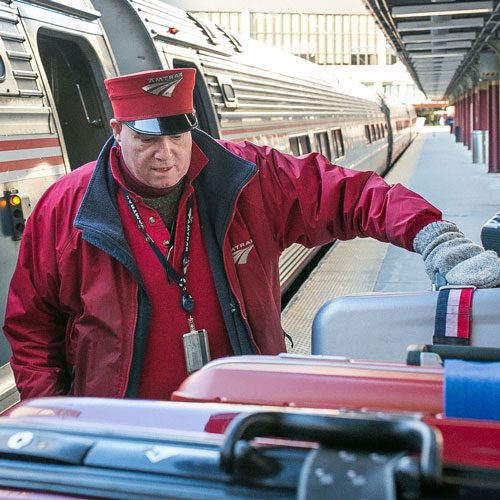 Baggage Assistance
If you need help with your baggage or somewhere to store it while you explore the stops along your journey by train, Amtrak offers baggage assistance and temporary bag storage at many stations.