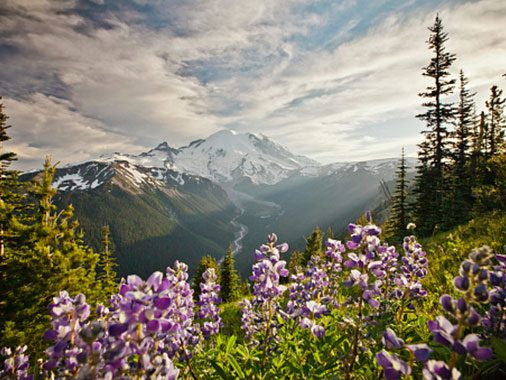 Explore the Northwest
Enjoy the magnificent snow-capped mountains of the Cascade Range. Discover waterfalls and glaciers on Mt. Rainier, marvel at alpine meadows bursting with wildflowers on Mt. Baker or ski on Mt. Shasta.
Relive the power and fury of Mother Nature at the Mt. St. Helens National Volcanic Monument, where a growing lava dome and blossoming ecosystems stand in stark contrast to the destruction that occurred when the mountain erupted in 1980.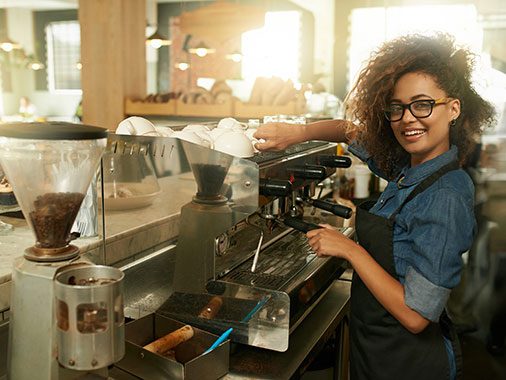 Explore the Northwest
Come hungry and taste the signature flavors of the Northwest. Indulge in Dungeness and King crab, salmon and oysters. Bask in an abundance of raspberries, blackberries, huckleberries, elderberries and glorious Rainier cherries.
Sip on lattes, microbrews or award-winning wines produced from grapes grown along latitude 46ºN, approximately the same as that of France's Bordeaux and Burgundy regions.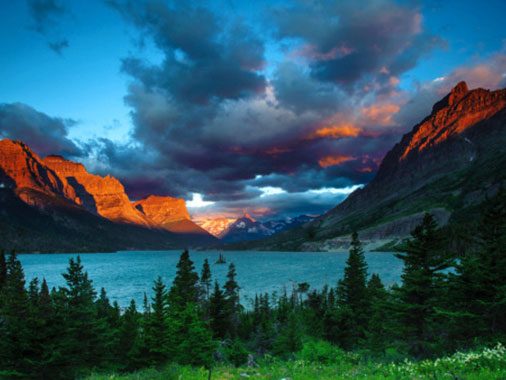 Explore the Northwest
Sit back and gaze in wonder at the vastness of the Northern Plains and Big Sky country. Experience Glacier National Park's namesake rivers of ice before they disappear.