Scenic highlights include: Rocky Mountains, Sierra Nevadas, Moffat Tunnel, Colorado's Gore, Byers and Glenwood Canyons, Winter Park, Truckee River, Donner Lake, San Pablo Bay and the Carquinez Strait.
Features & Amenities
Dining Options
Meals on This Train
Eastbound: Lunch, Dinner, Breakfast, Lunch, Dinner, Breakfast
Westbound: Dinner, Breakfast, Lunch, Dinner, Breakfast, Lunch
Sample Menus
Downloadable menus are updated regularly, but menu items and prices are subject to change and may be different from what is available onboard.
Take your small dog or cat along with you on the train. Before you go, learn more about the types of pets allowed, pet reservations and fares, approved pet carriers and additional details.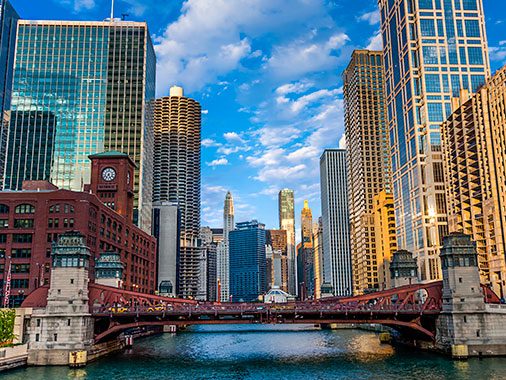 Route Highlights
From the grandeur of Grant Park's Buckingham Fountain to iconic museums and skyscrapers, see for yourself why Chicago was once dubbed "Paris on the Prairie."
Engage in retail therapy on the Magnificent Mile or root for the home team within the comfortable confines of famed Wrigley Field. Chicago will satisfy whatever you hunger for, from hot dogs and deep dish pizza to culture and comedy.
Route Highlights
Experience high-altitude adventure in the Mile High City. Explore the city's 85 miles of bike trails or, if downhill is your thing, check out the 143 trails at nearby Winter Park Ski Resort. Grab a bite in historic Larimer Square where the gold rush took off before discovering your own gold rush with a tour of some of the city's 50 microbreweries.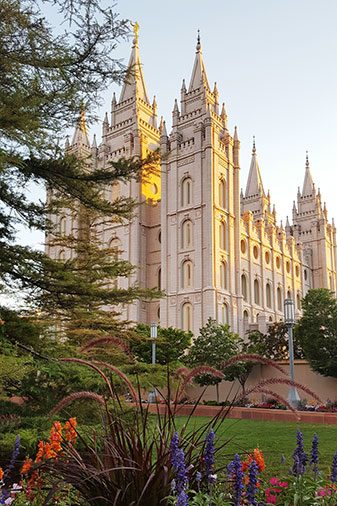 Route Highlights
Explore the beautiful gardens and fountains of Temple Square, a three-block plaza anchored by the towering Salt Lake Temple.
Then head for the hills where winter or summer, extreme adventure awaits on the Comet Bobsled Sliding Track at Olympic Park. If taking curves at 60 mph isn't for you, Great Salt Lake, the largest natural lake west of the Mississippi, beckons for hiking, swimming and picnicking.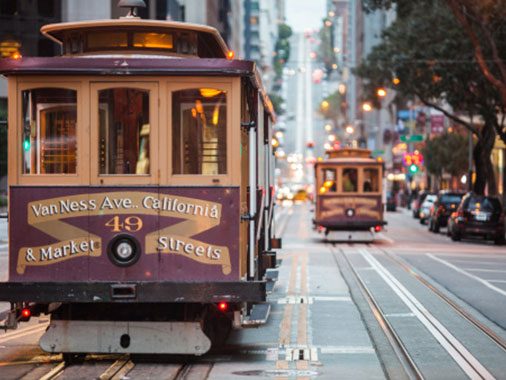 Route Highlights
San Francisco, California
Soak up San Fran's eclectic energy with a cable car ride for dim sum in Chinatown followed by chocolate in Ghirardelli Square.
Laugh at the sea lions at Pier 39 and enjoy Golden Gate Park's world-class museums and seasonal festivals. Then cross the iconic Golden Gate Bridge and swap the city's vitality for the tranquility of Muir Woods, where giant redwood forests give way to Pacific lagoons and beaches.
SIGN IN OR CREATE AN ACCOUNT
Passwords are case sensitive, should be at least 10 characters long and should include 1 uppercase and 1 lowercase alpha character, 1 number and 1 special character. ! " # $ % & ' ( ) * + , - . / : ; < = > ? @ [ \ ] ^ _ ` < | > ~

Enter the email address or member number associated with your account. We will send password reset instructions.

An email with password reset instructions is on the way.

That answer wasn't correct either. We've sent you an email with instructions to reset your password instead.

Continue as Signed In Sign Out