Features & Amenities
Dining Options
Meals on This Train
Eastbound (8): Dinner, Breakfast, Lunch, Dinner, Breakfast, Lunch
Eastbound (28): Dinner, Breakfast, Lunch, Dinner, Breakfast, Lunch
Westbound (7): Dinner, Breakfast, Lunch, Dinner, Breakfast
Westbound (27): Dinner, Breakfast, Lunch, Dinner, Breakfast
Sample Menus
Downloadable menus are updated regularly, but menu items and prices are subject to change and may be different from what is available onboard.
Take your small dog or cat along with you on the train. Before you go, learn more about the types of pets allowed, pet reservations and fares, approved pet carriers and additional details.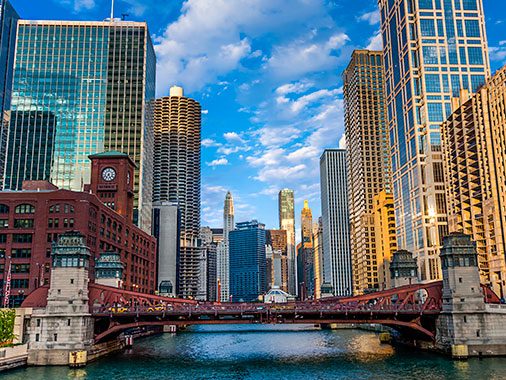 Route Highlights
From the grandeur of Grant Park's Buckingham Fountain to iconic museums and skyscrapers, see for yourself why Chicago was once dubbed "Paris on the Prairie."
Engage in retail therapy on the Magnificent Mile or root for the home team within the comfortable confines of famed Wrigley Field. Chicago will satisfy whatever you hunger for, from hot dogs and deep dish pizza to culture and comedy.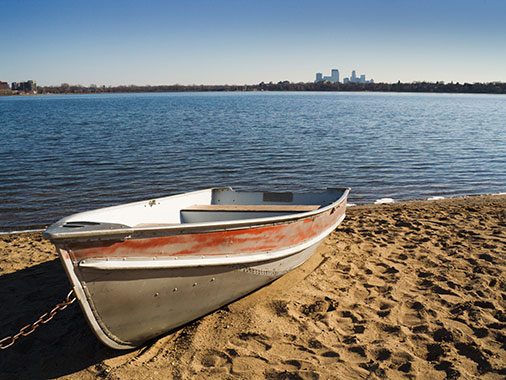 Route Highlights
Minneapolis-St. Paul, Minnesota
Bite into the "Mini-Apple" and its twin city, St. Paul, with strolls along the Chain of Lakes and tours of the stately homes of Summit Avenue. Play in the spray of Minnehaha Falls and laugh along at a taping of the "Prairie Home Companion."
Engage in retail therapy at the Mall of America or art therapy in the renowned sculpture gardens of the Walker Art Center.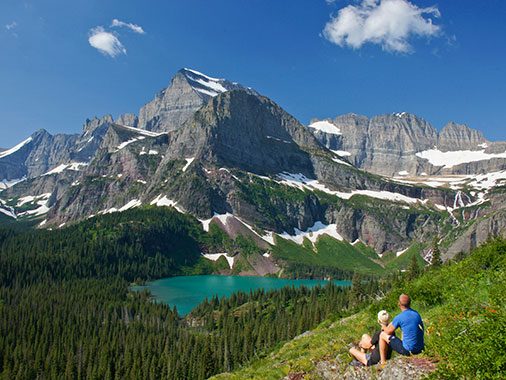 Route Highlights
Glacier National Park, Montana
Raft, bike, hike, fish or float in the "Crown of the Continent." Gaze at awe-inspiring vistas along the Going-to-the-Sun Road. Scan the cliffs for mountain goats and big horn sheep or eye the sky for eagles and osprey. Soak in the mist of mountain waterfalls, sleep in a chalet and savor gourmet fare next to a roaring fireplace.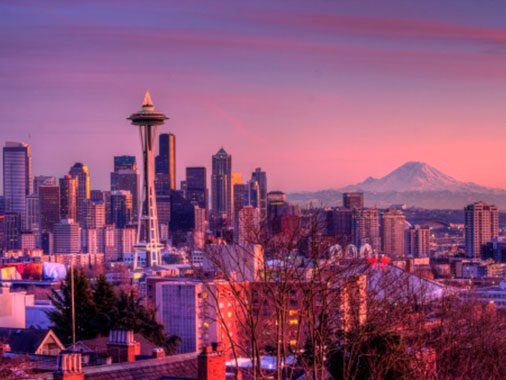 Route Highlights
Seattle, Washington
Discover how the Alaskan gold rush helped shape the city's early history at the Klondike Gold Rush Museum in Pioneer Square. Hop a ferry and glide silently across Elliott Bay for striking views of the Olympic and Cascade ranges.
Grab a latte, and perhaps a fish, at Pike Place Public Market. Soar above the clouds in the Space Needle or dig deep into pop culture at the Experience Music Project Museum.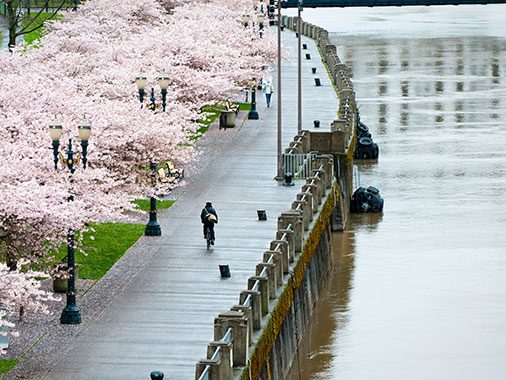 Route Highlights
Portland, Oregon
Pedal your way through parks and public gardens, to organic markets and across the Willamette River in America's #1 biking town. Explore the Columbia River Gorge's majestic waterfalls or ski Mt. Hood's 3,690 vertical foot terrain.
Prefer more "chill" thrills? Check out Powell's, the world's largest book store, sample Portland's multitude of microbrews or catch the aerial tram for a quick climb to great views atop Marquam Hill.
SIGN IN OR CREATE AN ACCOUNT
Passwords are case sensitive, should be at least 10 characters long and should include 1 uppercase and 1 lowercase alpha character, 1 number and 1 special character. ! " # $ % & ' ( ) * + , - . / : ; < = > ? @ [ \ ] ^ _ ` < | > ~

Enter the email address or member number associated with your account. We will send password reset instructions.

An email with password reset instructions is on the way.

That answer wasn't correct either. We've sent you an email with instructions to reset your password instead.

Continue as Signed In Sign Out