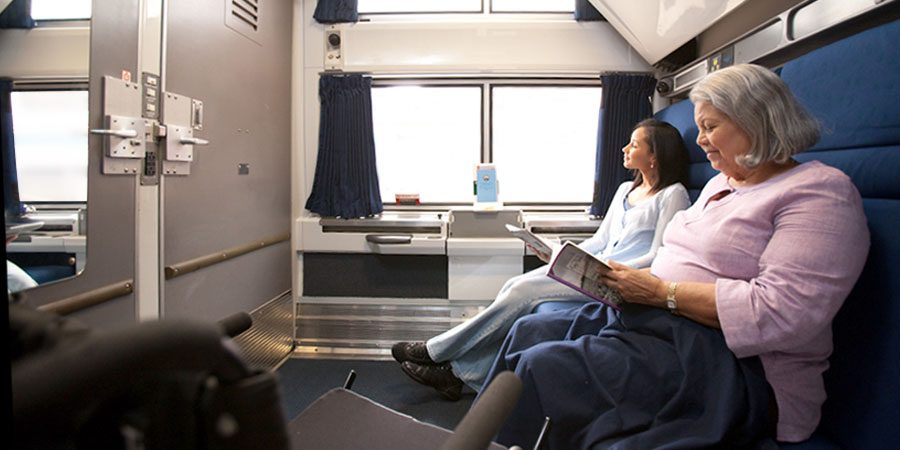 For customers traveling with a disability, Accessible Bedrooms are located on the entry level of the train and offer ample space for a wheelchair. Each room features:
A sofa for two by day
Upper and lower berth by night
Fresh towels and linens
An accessible in-room sink and restroom and access to a private shower in your car
A dedicated Sleeping Car attendant
Complimentary lounge access
Priority boarding
Complimentary meals (including room service)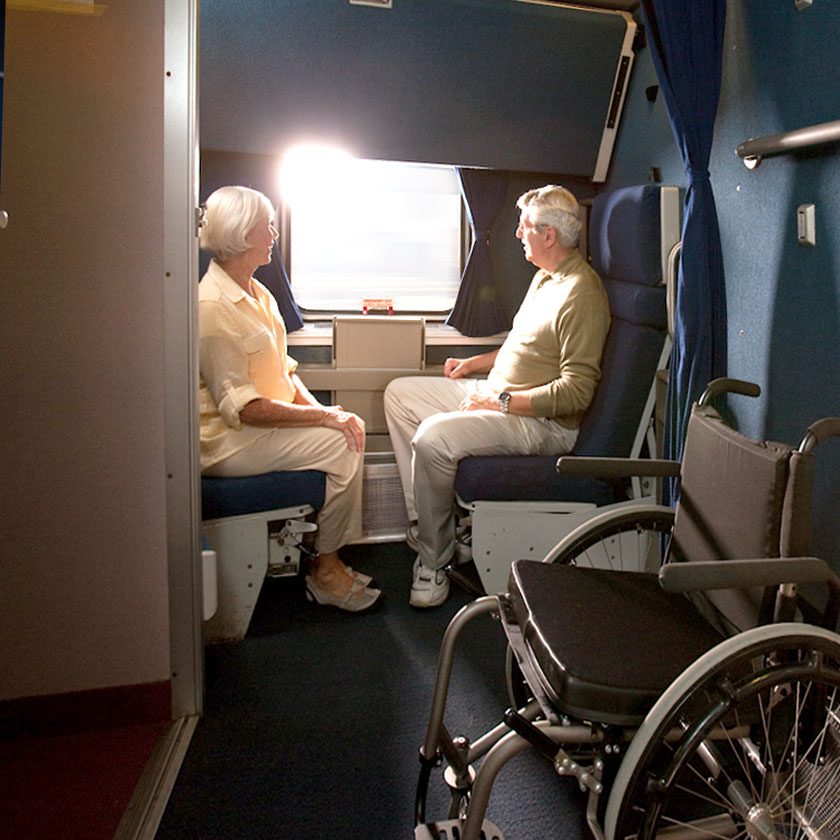 Room numbers will be automatically assigned once you have booked. Your ticket will show your exact car and room number. Upon boarding, your Sleeping Car attendant can show you to your room.
Superliner vs. Viewliner - What's the Difference?
The Amtrak Sleeping Car fleet consists of two types of cars: Superliner and Viewliner. The primary difference: a Superliner features two levels of private accommodations per car and Viewliner features a single level. For your trip, the type of car will depend on the route you select. Here is a snapshot of where you can expect each car in each part of the country.



*The Auto Train features Superliner sleeping cars.
Travel Information to Get the Most Out of Your Trip
Lounge Access
Available at major stations, you'll enjoy comfortable seating, refreshments and access to a dedicated agent before your trip.
About Station Lounges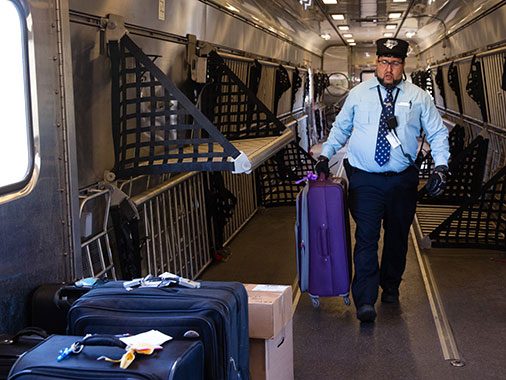 Baggage
All the information you need on checked and carry-on baggage when packing for your trip.
About Baggage
SIGN IN OR CREATE AN ACCOUNT
Passwords are case sensitive, should be at least 10 characters long and should include 1 uppercase and 1 lowercase alpha character, 1 number and 1 special character. ! " # $ % & ' ( ) * + , - . / : ; < = > ? @ [ \ ] ^ _ ` < | > ~

Enter the email address or member number associated with your account. We will send password reset instructions.

An email with password reset instructions is on the way.

That answer wasn't correct either. We've sent you an email with instructions to reset your password instead.

Continue as Signed In Sign Out