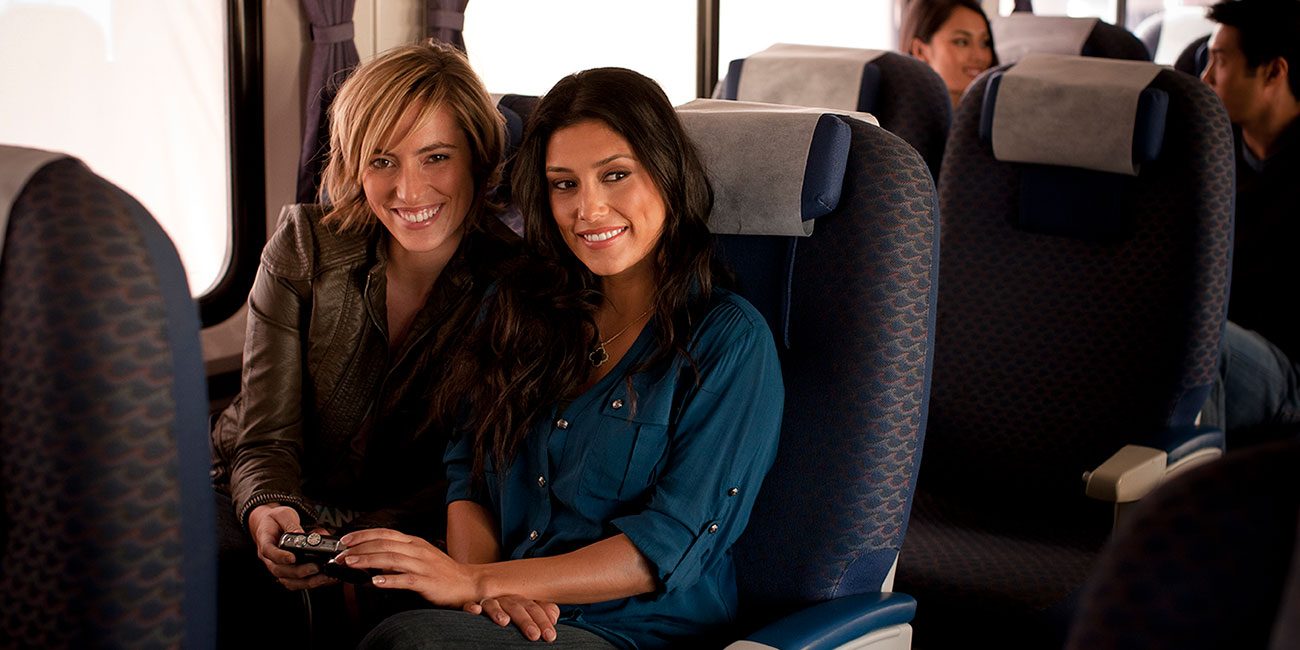 Coach Class Seating on Reserved Services
Coach Class Seating on Reserved Services
While coach seating is available on our long distance routes and many trains that travel short/medium distance routes, the train cars are different depending on where a train travels, so some of the amenities are different as well. Accessible seating for passengers with mobility impairments is available on all trains.
Short/medium-distance trains offer coach seating featuring wide, comfortable reclining seats with ample legroom for your comfort. You'll find a fold-down tray, individual reading light and 120v electric outlets right at your seat.
Coach seats on single-level Viewliner trains and bi-level Superliner trains that travel on long distances route have all these amenities, but let you stretch out even more, with extra legroom, footrests, leg rests, and even curtains at your seat.
Bi-level Superliner trains offer coach seats on both levels. While most passengers ride in the upper level for a panoramic view of the passing scenery, the lower level coach seats provide the convenience of well-appointed restrooms within the car.
Advance reservations (by train, not by individual seat) are required. Seating is guaranteed on these reserved services.