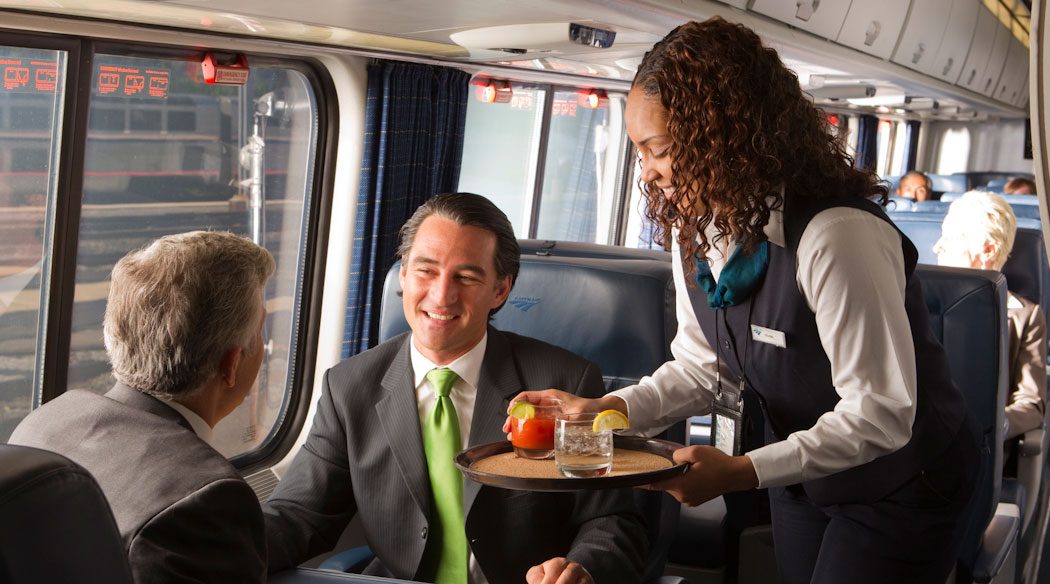 First Class seating is available exclusively on Acela. First Class passengers enjoy priority boarding, premium amenities, complimentary onboard food and beverage services and privileged access to station lounges in Boston - South Station, New York - Penn Station, Philadelphia - William H Gray III 30th Street Station and Washington, DC - Union Station. Acela First class also features all reserved seating for more peace of mind knowing your seat is waiting for you.

Roomy, Comfortable Seating
Relax in spacious one-by-two seating, or share a conference table with your colleagues. There are extra-large tray tables to spread out, and AC outlets to power up your device.

SIGN IN OR CREATE AN ACCOUNT
Passwords are case sensitive, should be at least 10 characters long and should include 1 uppercase and 1 lowercase alpha character, 1 number and 1 special character. ! " # $ % & ' ( ) * + , - . / : ; < = > ? @ [ \ ] ^ _ ` < | > ~

Enter the email address or member number associated with your account. We will send password reset instructions.

An email with password reset instructions is on the way.

That answer wasn't correct either. We've sent you an email with instructions to reset your password instead.

Continue as Signed In Sign Out