Take Your Vehicle on a Road Trip. Leave the Driving Behind.
Bumper to bumper traffic on I-95. Endless road. Wear and tear on your engine. Your next vacation shouldn't come with the baggage of a road trip. The Auto Train will take you and your vehicle nonstop between Lorton, Virginia near Washington, DC and Sanford, Florida near Orlando.
Pack your vehicle with all the trip essentials and drive it out of the station upon arrival. While onboard, settle in on with a good book, stream a movie on your tablet or enjoy the ever-changing views out the window.
Whether you're heading south for the sunshine, beaches and theme parks or exploring the many destinations of the Northeast, the Auto Train is the perfect way to get you there. And with fares as low as $39 + the cost of your vehicle, now is the perfect time to book a trip.
Skip I-95 for $39 on Auto Train
Experience the Auto Train between DC and Florida with Coach fares as low as $39 + the cost of your vehicle.
Get to Know the Auto Train
Rooms and Seating
Coach class features wide, reclining seats with ample legroom and no middle seat. Plus, all Auto Train Coach interiors have now been refreshed with new seat cushions and upholstery, carpeting, and window curtains.
Upgrade your experience with one of four types of First Class private rooms (Roomettes, Bedrooms, Family Rooms and Accessible Bedrooms) as well as new bedding, linens, pillows and towels.

Baggage, Vehicles and Check-In
Learn about vehicle specifications, check-in times and how to ensure your vehicle is one of the first ones off the train upon arrival.
Vehicle Types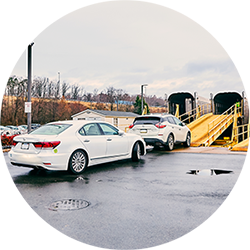 Pack your car like a suitcase. And with our special auto carriers, we can carry a wide variety of vehicle types — including cars, SUVs and motorcycles (dimension and clearance restrictions apply).
Check In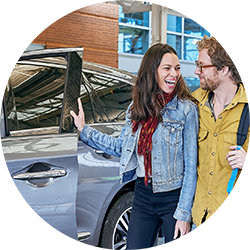 Check-in starts at 12:30 pm and closes at 3:00 pm for all vehicle types on the day of departure. No exceptions can be made, so be sure to plan your arrival to the station accordingly.
Priority Offloading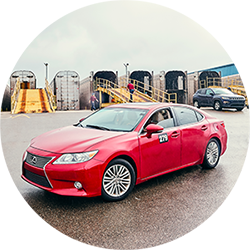 Speed up your journey with a time-saving upgrade option for Auto Train. Reserve Priority Vehicle Offloading when you're booking and your vehicle will be one of the first 30 offloaded from the train.
What to Expect
Leave behind the worries of driving between DC and Florida and enjoy a stress-free route of the Auto Train.

Traditional Dining in First Class
Complimentary traditional dining service is provided in the Dining Car for First Class private room customers. Dinner and a hot breakfast are served onboard.
Café Service in Coach
Coach customers can purchase meals, snacks and beverages in the Cross-Country Café. Plus, a complimentary continental breakfast is served prior to arrival.
Free WiFi
Enjoy free basic WiFi throughout your Auto Train journey — including at the departing station, onboard and upon arrival.

MAKE ALL ROADS LESS TRAVELED:
Each year, the Auto Train takes 95 million miles off I-95.
SIGN IN OR CREATE AN ACCOUNT
Passwords are case sensitive, should be at least 10 characters long and should include 1 uppercase and 1 lowercase alpha character, 1 number and 1 special character. ! " # $ % & ' ( ) * + , - . / : ; < = > ? @ [ \ ] ^ _ ` < | > ~

Enter the email address or member number associated with your account. We will send password reset instructions.

An email with password reset instructions is on the way.

That answer wasn't correct either. We've sent you an email with instructions to reset your password instead.

Continue as Signed In Sign Out