Amtrak Alerts Information and updates affecting travel
Effective January 1, 2018
See the Majestic Grand Canyon
Arrive just steps away from the south rim of the Grand Canyon, with Thruway bus connections at Williams Junction, AZ to the Grand Canyon Railway in Williams. On this century-old railway, you'll be entertained by cowboys, musicians and a mock early 1900s-style train robbery.
Getaway to Santa Fe
The Lamy Shuttle Service meets Southwest Chief trains daily for an easy ride to Santa Fe hotels. Return service to Lamy is also provided. Advance reservations are required.
Enjoy the Ride on the Southwest Chief
Onboard the Southwest Chief, enjoy Superliner Sleeping and Dining Car accommodations and spectacular views from our renowned Sightseer Lounge Car.

Amtrak Alerts Information and updates affecting travel
Effective January 1, 2018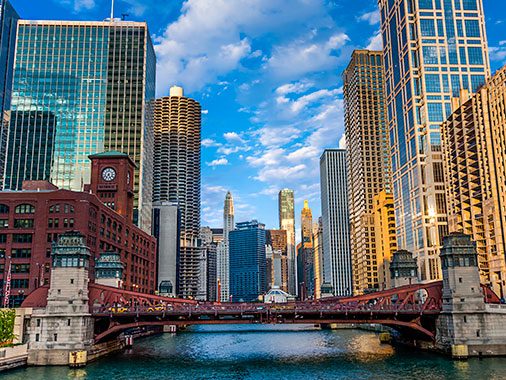 Route Highlights
From the grandeur of Grant Park's Buckingham Fountain to iconic museums and skyscrapers, see for yourself why Chicago was once dubbed "Paris on the Prairie." Engage in retail therapy on the Magnificent Mile or root for the home team within the friendly confines of famed Wrigley Field.
Chicago will satisfy whatever you hunger for, from hot dogs and deep dish to culture and comedy.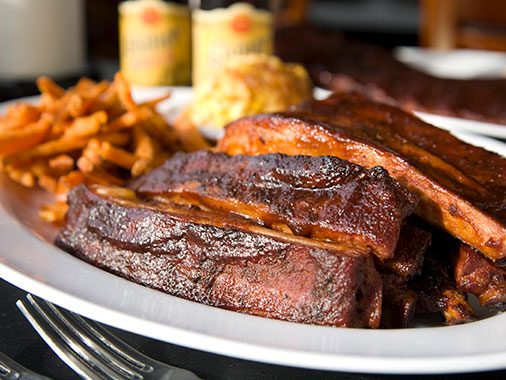 Route Highlights
Discover 19th century Americana at the Arabia Steamboat Museum and 20h century sacrifice at the National World War I Museum. Visit the historic 18th and Vine Jazz District where the American Jazz and Negro Leagues Baseball Museums invite you to see American culture and sport in a whole new light.
Hit the Power and Light District for an energetic mix of shops, bars, restaurants and live entertainment.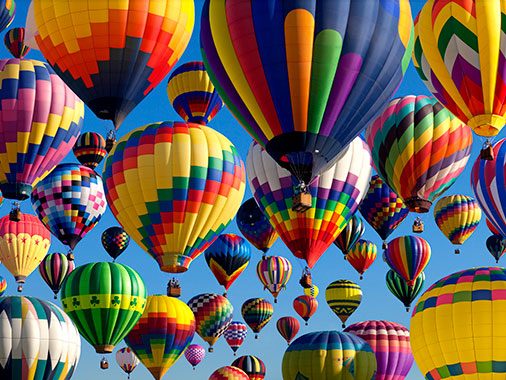 Route Highlights
Albuquerque, New Mexico
Wander amid musicians and artisans on the colorful streets of Old Town and shade yourself in the shadow of the 1793 Church of San Felipe de Neri. Soak up the sights, sounds and tastes of the native peoples at the Indian Pueblo Cultural Center.
Discover thousands of carved images at Petroglyph National Monument and watch the sky blossom with color during the International Balloon Fiesta.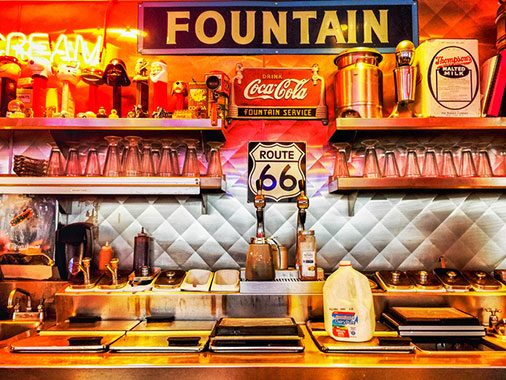 Route Highlights
Flagstaff, Arizona
Look up to star gaze at the Lowell Observatory or head downhill on the slopes of the Snowbowl. Explore ancient pueblos at the Wupatki National Monument. Get your kicks exploring Route 66 nostalgia or set off on a modern ale trail.
Hike and bike amid ponderosa pines or simply breath deep and ponder the natural wonders that stretch out in every direction.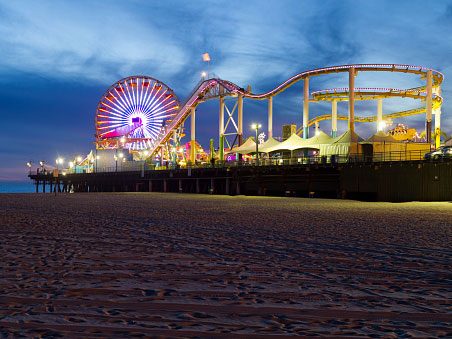 Route Highlights
What trip to California would be complete without a stop in Tinseltown? Shop with the stars along Rodeo Drive or head to the beaches of Malibu for some serious people watching. For family fun, head out to the historic Santa Monica Pier or the mecca of amusement, Disneyland.
If culture is what you're after, don't miss the world-renowned collections of the J. Paul Getty Museum.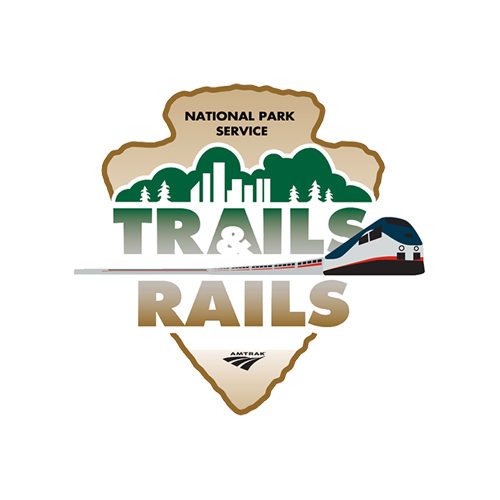 Trails & Rails - Heritage Appreciation Onboard
Trails & Rails - Heritage Appreciation Onboard
Trails & Rails - Heritage Appreciation Onboard
An innovative partnership program between the National Park Service and Amtrak, the Trails & Rails program provides Amtrak passengers with educational opportunities to foster an appreciation of a selected region's natural and cultural heritage and renews the long tradition of associating railroads with National Parks. As part of the Trails & Rails program, National Park service guides are onboard the Southwest Chief between Albuquerque and La Junta, CO, Chicago, IL, and La Plata, MO.