Business Class on the Pennsylvanian
Enjoy an enhanced travel experience in Business Class on the Pennsylvanian and you'll have access to exclusive amenities such as a fully refundable ticket if canceled prior to departure, 25% point bonus for Amtrak Guest Rewards members, seating in a dedicated car and complimentary non-alcoholic beverages.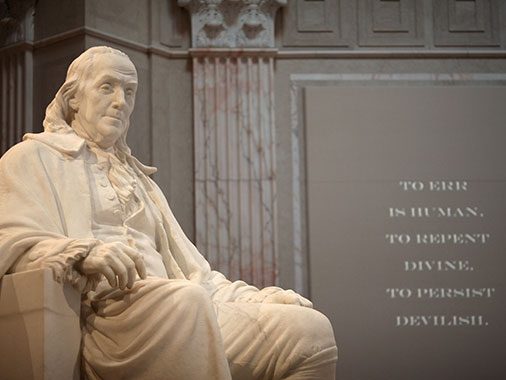 Route Highlights
Art, history, science and gastronomy blend beautifully in the City of Brotherly Love. Tour Independence Hall, where history was made with the stroke of many pens. Walk the narrow, cobblestone streets where our forefathers planned the path to liberty.
Visit the Franklin Institute where its namesake inspires today's scientists or check out the world-class collections of the Philadelphia Museum of Art. Then treat your taste buds to cheesesteaks, hoagies and cannoli at the Reading Terminal Market.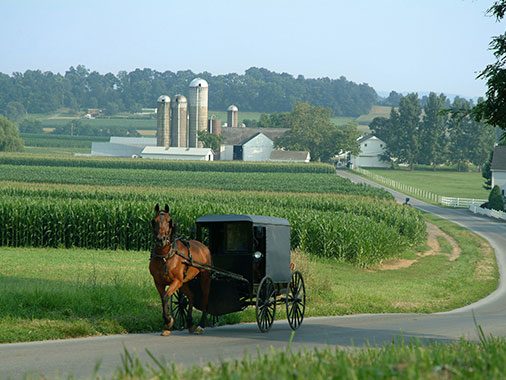 Route Highlights
Pennsylvania Dutch Country
Ditch the diet. As the "snack food capital" of the U.S., Pennsylvania's Dutch Country offers factory tours where you can sample salty favorites like potato chips and pretzels. Then head to Hershey, the Sweetest Place on Earth, where the aroma of chocolate fills the air.
Finish your visit with a stop at an Amish market for some farm fresh vegetables, meats, cheeses and of course, Shoofly pies.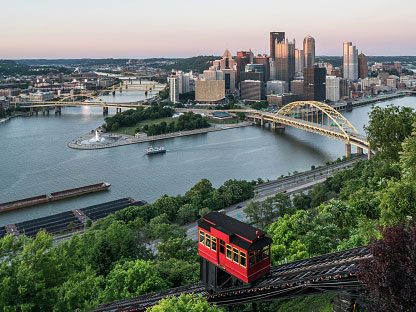 Route Highlights
Pittsburgh, Pennsylvania
"Steel" away to Pittsburgh, where old factories now house trendy street-side shops, bars and bistros. Miles of riverfront parks beckon with walking, jogging and biking trails.
A 10-ton Bessemer furnace in Station Square recalls the Steel City's roots, while the Grand Concourse Restaurant celebrates the elegant grandeur of the 1901 Pittsburgh & Lake Erie Railroad Station. Just don't leave town without riding the Inclines for a bird's-eye view of the city that consistently earns "Best Place to Live" honors.