Coach class features comfortable seating with at least 39 inches of legroom, outlets for your laptop, complimentary WiFi and extra storage space for your luggage.
The Café Car offers tasty sandwiches, salads, snacks and hot and cold beverages, including a variety of wine, beer and soda. In our popular Quiet Car, where cell phones are silent and conversation is kept to a minimum, you can completely relax throughout the ride.
Enjoy an enhanced travel experience in Business class. Northeast Regional Business class isn't typical business class. It's Extra Class. Every ticket offers passengers extra. Even more extra legroom, extra Amtrak Guest Rewards Points an extra car dedicated to them, extra flexibility with an easily refundable ticket for those last-minute itinerary changes, reserved seating and a complimentary beverage. Because Business class isn't just for business, it's for everything extra.
Take the Train to Virginia
With daily round-trip service to Roanoke, VA, and hourly morning service from Richmond, VA, its easy to travel from central Virginia to anywhere in the Northeast Corridor. With departures from Norfolk to destinations north of the city, you have even more choices to complement the existing Amtrak rail service between Virginia Beach, Norfolk and Newport News.
The Roanoke - DC and Richmond - DC segments of the Northeast Regional are financed and operated in partnership with the Commonwealth of Virginia. See AmtrakVirginia.com.
Providence, RI Connecting Bus Service
Get more out of your Amtrak trip with Connecting Bus Service from Providence, RI to New Bedford, MA and Worcester, MA, with an intermediate stop at Fall River. With these connections, you can reach Boston, New Haven, New York and more. Choose from morning, afternoon and evening departures on weekdays and weekends.
All buses are ADA accessible and feature electrical outlets, WiFi and comfortable reclining seats. Buses will wait for connecting passengers if trains are delayed. This service is operated by DATTCO through an agreement with Amtrak.
Providence customers can also connect to Seastreak ferry service to Martha's Vineyard, MA and seasonal ferry service to Newport, RI and Nantucket, MA.

Connections to Central Connecticut and Western Massachusetts
Amtrak Hartford Line and Valley Flyer trains offer service through central Connecticut and into western Massachusetts, seven days a week, with convenient connections at New Haven - Union Station. Food services are not available on these trains.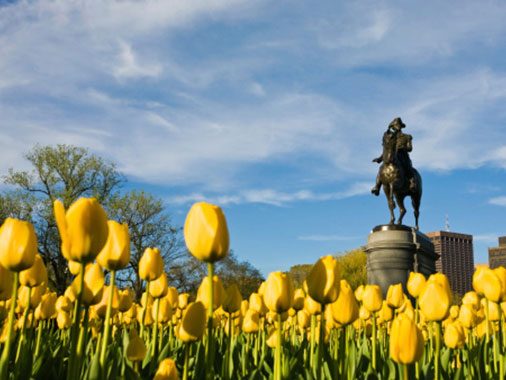 Route Highlights
Boston, Massachusetts
Catch colonial fever in the place where it all began. Follow in the steps of our nation's forefathers along the Freedom Trail and explore historical icons such as the Old State House and the Old North Church.
Grab some clam chowder or molasses baked beans at Quincy Market or stop in a charming ristorante in Little Italy. Then catch the "T" to Cambridge to experience the eclectic energy of Harvard Square.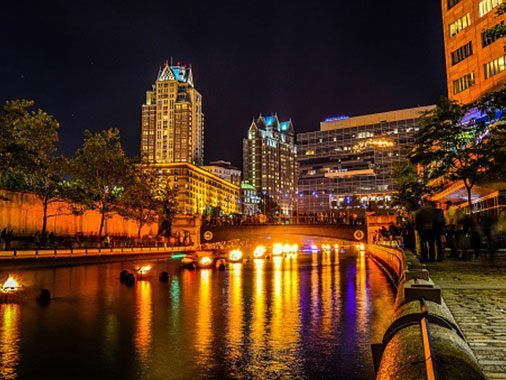 Route Highlights
Providence, Rhode Island
Gaze at WaterFire's blazing rivers. Experience history on Benefit Street and enjoy gelato in Federal Hill. Spend a day watching exotic animals and far-away stars in Roger Williams Park. Tour the littlest state's grand state house and marvel at masterpieces by the likes of Battista, Monet and Degas at the Rhode Island School of Design Museum.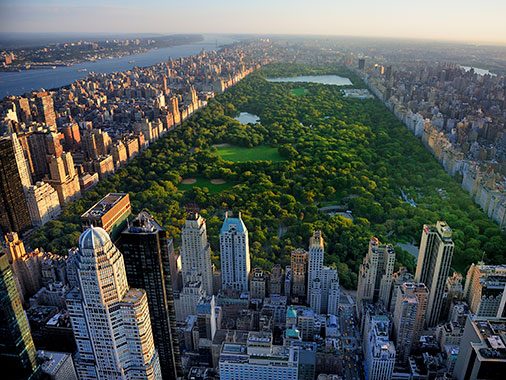 Route Highlights
The City that Never Sleeps invites you to catch a show, walk the High Line's elevated urban oasis or stroll the Brooklyn Bridge. Explore Central Park on bike or marvel at the metropolis from the top of the Empire State Building. Catch a ferry to Lady Liberty and then explore your roots at Ellis Island.
Experience great art and architecture at the Guggenheim, or stare at the stars at the Hayden Planetarium.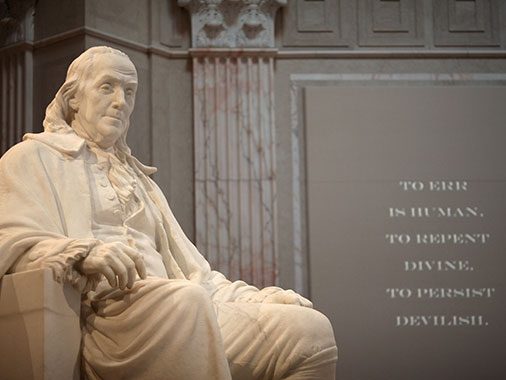 Route Highlights
Art, history, science and gastronomy blend beautifully in the City of Brotherly Love. Tour Independence Hall, where history was made with the stroke of many pens. Walk the narrow, cobblestone streets where our forefathers pondered the path to liberty.
Visit the Franklin Institute where its namesake inspires today's scientists or check out the world-class collections of the Philadelphia Museum of Art. Then treat your taste buds to cheesesteaks, hoagies and cannoli at the Reading Terminal Market.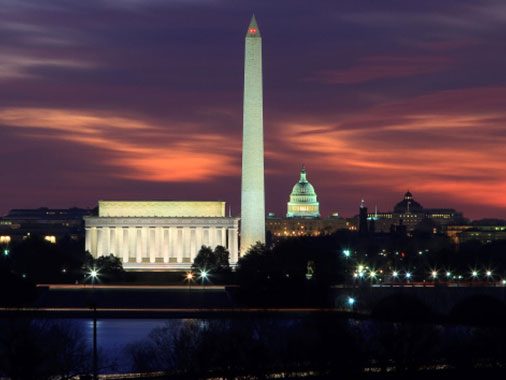 Route Highlights
Arrive in DC's magnificent Union Station and set off to discover the city by foot, bike or Metro. Tour the monuments and museums of the National Mall, including the new National Museum of African American History and Culture.
Enjoy the organic beauty of the National Botanic Gardens or bike the towpaths of the old C&O Canal or miles of trails along the Potomac River. Marvel at the magnificent architecture of the Library of Congress, the Supreme Court and of course, the U.S. Capitol.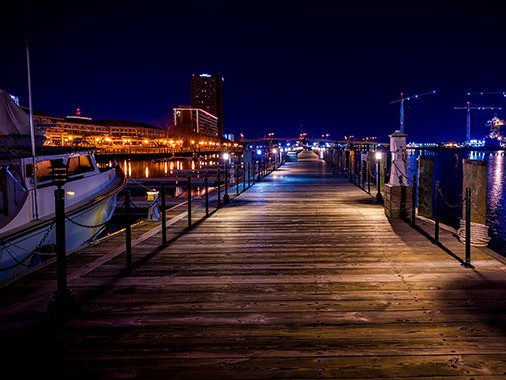 Route Highlights
Newport News/Norfolk
Enjoy beaches and boardwalks, lighthouses and light ships. Dive into the Virginia Aquarium & Marine Science Center before you set your sights on the skies to watch naval aviators soar around you. Kayak with dolphins or cast your line from a pier as ships glide by silently and slip beyond the horizon.