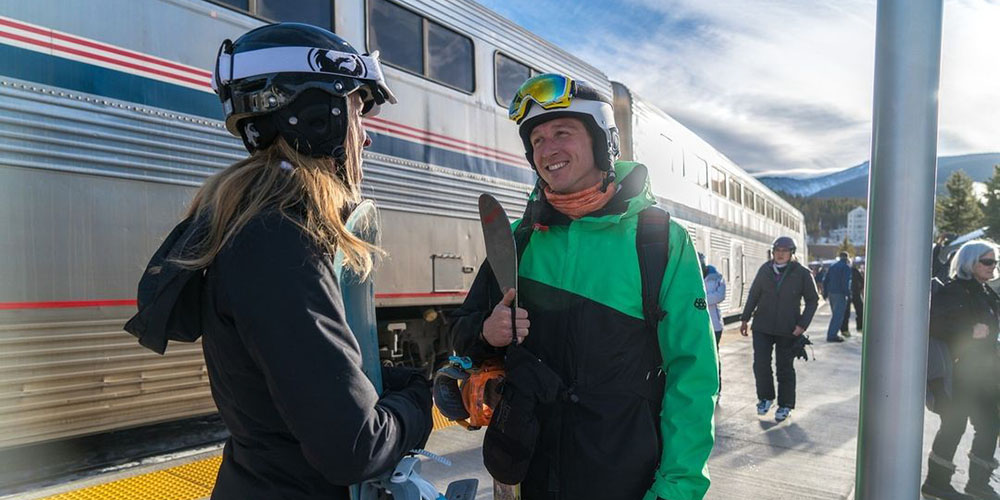 Skis and Snowboards Ride for Free on Amtrak
Skis and Snowboards Ride for Free on Amtrak
Did you know that Amtrak allows you to bring your skis, snowboards and boots with you for free? You get two free carry-on bags as long as they are no larger than 50 lbs. or 72 inches in height.
You might also choose to check your gear, which will count as one piece of baggage. Amtrak allows up to four checked bags and the first two are free (the second two are $20 each). They must be no larger than 50 lbs. or 75 inches in height.
Bringing recreational equipment larger than 76 inches adds $20 to the ticket. Items larger than 100 inches are not allowed — sorry, but you'll have to leave your snowmobile at home.
To protect your gear and your fellow passengers, make sure skis, boots, boards and poles are inside a full-length protective cover (vinyl/cloth/nylon/or hard-sided case).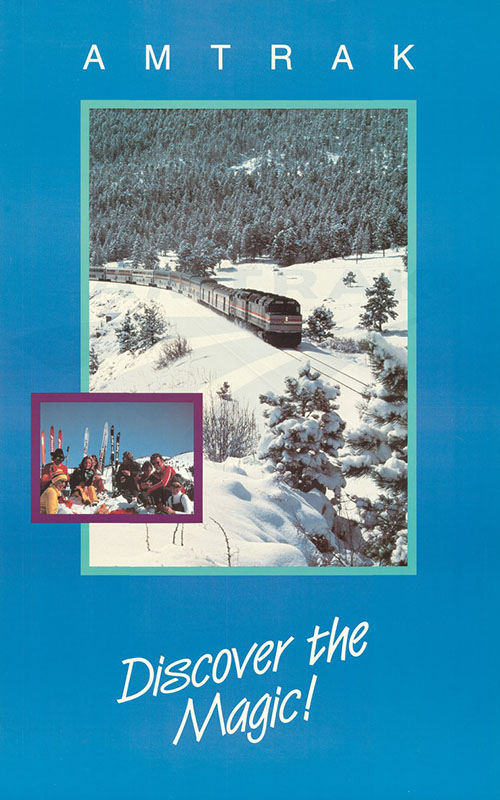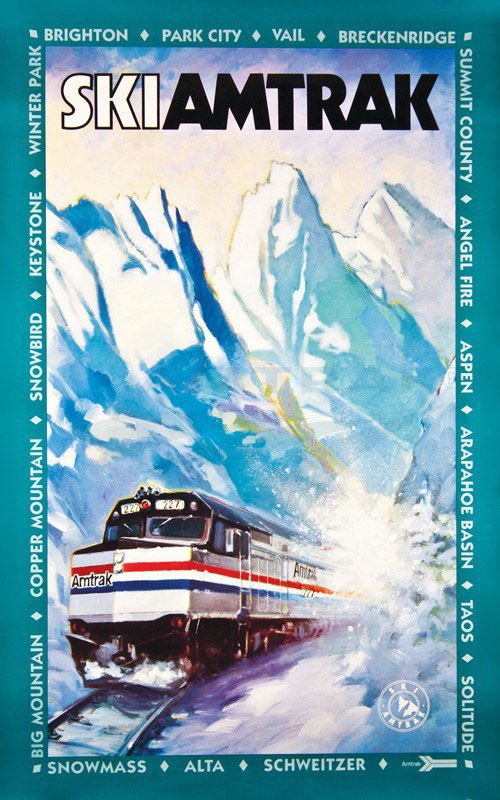 Though these classic Amtrak ski posters are from the 1980s and 1990s, Amtrak's advantage to ski resort goers is as true today as it's always been.