Williamsburg - One of America's Favorite Destinations
Travel to Williamsburg from anywhere in the Northeast Corridor, or points south, with Amtrak service in to the City of Williamsburg's Transportation Center located in downtown Williamsburg, one block north of the corner of N. Boundary and Lafayette Streets. Williamsburg and nearby Jamestown and Yorktown offer a unique juxtaposition of contemporary and historical experiences for all ages. Visitors have the freedom to be curious, to relax or have fun with a variety of hands-on interactive attractions, scenic outdoor adventures and sophisticated arts and culture experiences.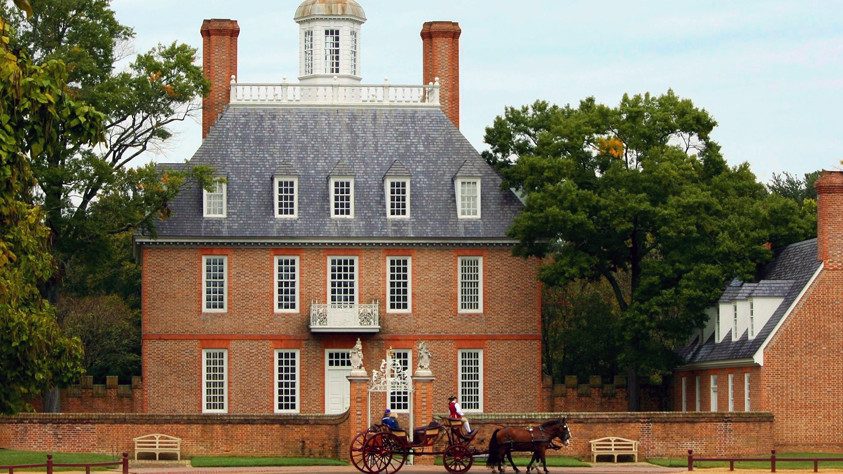 Bring Your Bike
Ride the rails, then ride your bicycle once you reach your scenic Virginia destination. Amtrak offers a number of services to transport your bike onboard (options vary based on your train, route and stations).
Between May and October 2018, cyclists take advantage of the scenic Virginia Capital Trail without committing to a 100-mile round-trip. You can participate in a pilot program to board your bicycle and take the train in one direction between the Richmond - Main Street Station (RVM) and the Williamsburg Station (WBG). Just make an advance reservation online, book a one-way ticket, and pay the $20 fee​ per bicycle​.
Each train can accommodate 12 bicycles, so make sure you see the bicycle add-on option that appears during the booking process to see if space is available. These trains are participating in the pilot program:
Saturday - Sunday: Train 65 departs Main Street Station at 9:34 am and arrives in Williamsburg at 10:38 am.
Monday - Friday: Train 67 departs Main Street Station at 10:10 am and arrives in Williamsburg at 11:14 am.
Daily: Train 66 departs Williamsburg at 5:41 pm and arrives at Richmond Main Street Station at 6:30 pm.
SIGN IN OR CREATE AN ACCOUNT
Passwords are case sensitive, should be at least 10 characters long and should include 1 uppercase and 1 lowercase alpha character, 1 number and 1 special character. ! " # $ % & ' ( ) * + , - . / : ; < = > ? @ [ \ ] ^ _ ` < | > ~

Enter the email address or member number associated with your account. We will send password reset instructions.

An email with password reset instructions is on the way.

That answer wasn't correct either. We've sent you an email with instructions to reset your password instead.

Continue as Signed In Sign Out