We're Honored You Trust Us on Your Journey
Amtrak has upgraded its technology, fleet, stations and processes to make travel as seamless and safe as possible. We have made upgrades to the Amtrak app, where customers can book, get boarding information, and check train status from a mobile device and receive real-time information before boarding. We've also focused on making the experience touch free, including contactless boarding, scanning tickets directly from the Amtrak app and the installation of new Amtrak kiosks throughout the country.
We've made and continue to make incredible investments so that we can come out of this pandemic as a new and improved Amtrak. By combining our safety efforts with the guidance of our medical director and partnership with George Washington University Milken Institute School of Public Health, we want our customers to have a renewed sense of confidence.
Face Coverings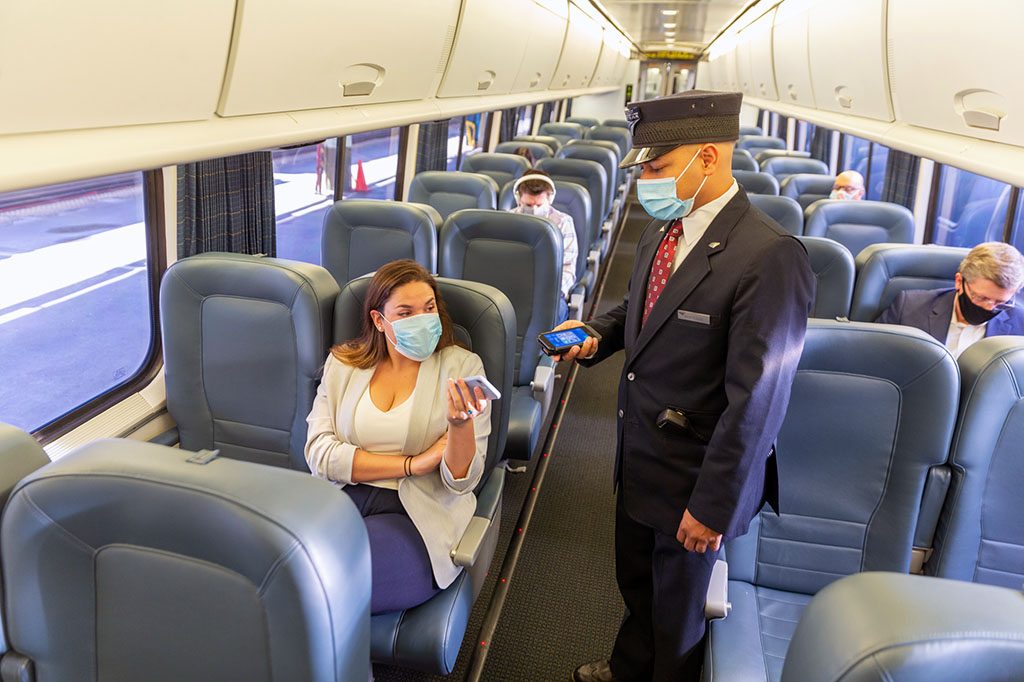 While Amtrak passengers and employees are no longer required to wear masks while on board trains or in stations, masks are welcome and remain an important preventive measure against COVID-19. Anyone needing or choosing to wear one is encouraged to do so.
Private Rooms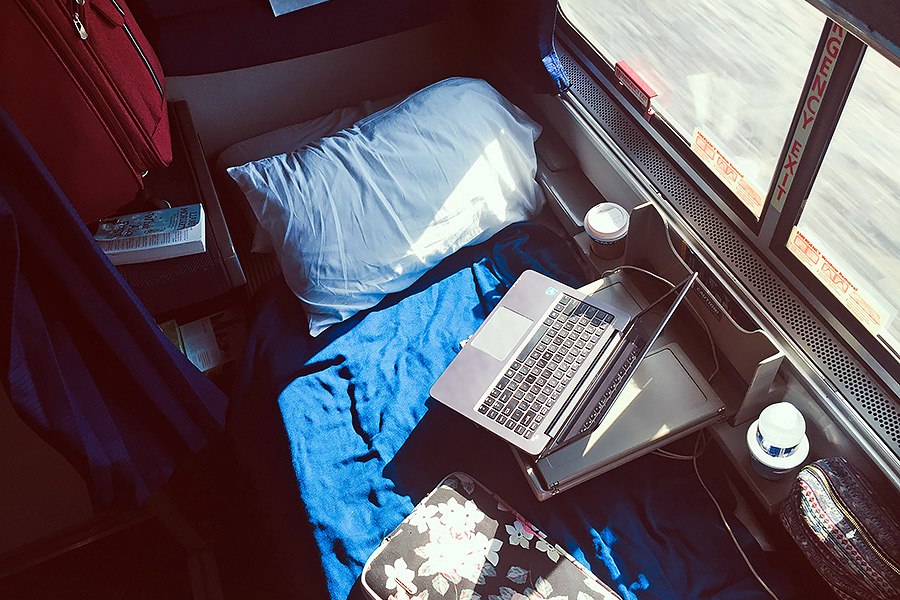 Offered on many routes, private rooms offer the perfect option for customers seeking privacy and space on a short trip and added comfort and amenities when traveling overnight.
Real-Time Seat Availability
Amtrak is no longer limiting capacity. When searching for travel, the percentage of seats sold displays next to each trip option and adjusts as more reservations are made, which gives customers the opportunity to book a train that is less crowded. If capacity exceeds comfort levels, customers can change their ticket without incurring a fee (a fare difference may apply).
Follow Guidance on Safe Travel
Customers should avoid travel if currently experiencing COVID-19 symptoms, if tested positive for COVID-19 within the last 10 days or if meeting public health criteria for quarantine.
Fee waivers: Amtrak is waiving all change fees for any changes made by December 31, 2023 on fares that have change fees. A fare difference may apply for itinerary changes. Cancellation fees still apply to fares that have cancellation fees. Rules that apply to Reward Tickets redeemed using Amtrak Guest Reward points are not affected by this waiver. The removal of some restrictions on Multi-Ride tickets on the Northeast Corridor is extended through December 31, 2023.
Amtrak app: The Amtrak app makes contact-free travel easy. Customers can book, board, check train status and access information from the convenience and safety of a mobile device. Amtrak encourages boarding with eTickets, which conductors scan from the Amtrak app.
Seamless gate service: To reduce crowds at departure boards, Amtrak app users automatically receive boarding gate and track information via push notification at select stations.
Amtrak continues to evaluate current practices and launch new initiatives to support personal safety. For more information, follow Amtrak on social media, sign up for Amtrak Guest Rewards.

Photo Disclaimer: Some imagery shown throughout our website does not represent current operational and safety guidelines.
SIGN IN OR CREATE AN ACCOUNT
Passwords are case sensitive, should be at least 10 characters long and should include 1 uppercase and 1 lowercase alpha character, 1 number and 1 special character. ! " # $ % & ' ( ) * + , - . / : ; < = > ? @ [ \ ] ^ _ ` < | > ~

Enter the email address or member number associated with your account. We will send password reset instructions.

An email with password reset instructions is on the way.

That answer wasn't correct either. We've sent you an email with instructions to reset your password instead.

Continue as Signed In Sign Out