Skip the Car, Plane or Bus. Plan Your Trip to Boston by Train.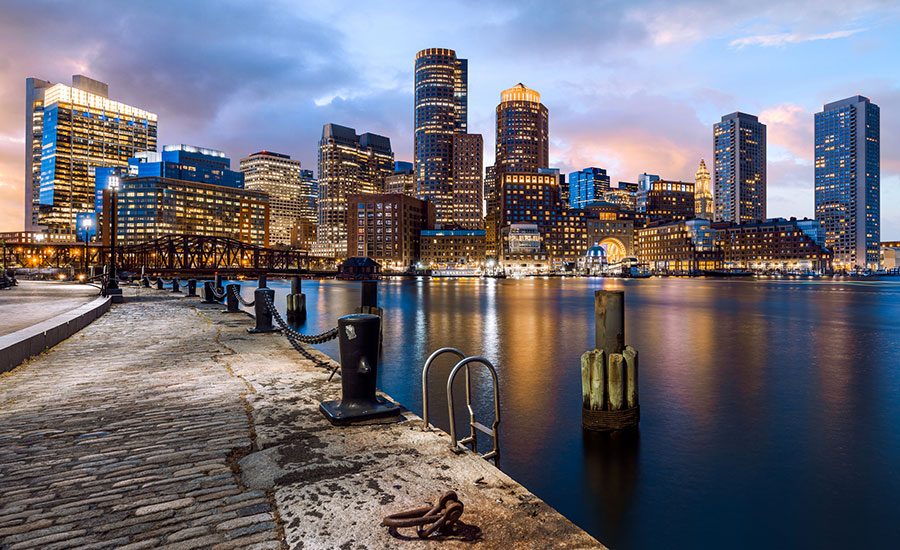 Turn Your Boston Trip into a Memorable, Stress-free Experience with Amtrak
Turn Your Boston Trip into a Memorable, Stress-free Experience with Amtrak
By traveling by train from cities like Albany, New York, Providence, Philadelphia or Washington, DC, to Boston, you'll avoid the hassles of bus, car or airplane travel while enjoying picturesque New England views from your spacious, reclining seat.
Things to Do in Boston
Whether your trip to Boston includes going to a Red Sox game at Fenway Park, visiting historic sites of the American Revolution or attending business meetings, Amtrak trains deliver you where you want to go, from stations located in the heart of one city to the heart of another. Trains depart from stations centrally located in cities along the eastern corridor, like New York - Penn Station, Philadelphia - William H Gray III 30th Street Station, Providence Station or Washington, DC, - Union Station, and arrive at one of four stations in the Boston metro area. After you detrain, use our Boston walking tour guide to find numerous nearby Boston attractions and get acquainted with the city in no time.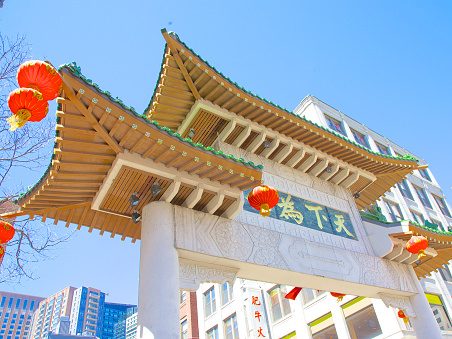 Boston South Station (BOS), where you can walk to many attractions, such as Chinatown, the Theater District, Children's Museum, New England Aquarium, Quincy Market, Faneuil Hall, Boston Common and Beacon Hill, or jump on the T (the Boston Subway) Red Line to tour around the city. For business travelers, Boston's Financial District is a quick walk or cab ride from Boston South Station.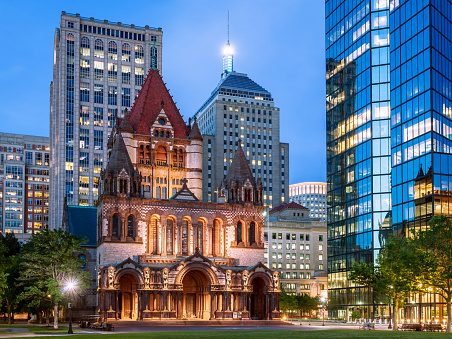 Boston Back Bay Station (BBY) is steps from the Prudential Center and a quick walk to Copley Square and the upscale boutiques on energetic Newbury Street. Or take a walk across the Charles River into Cambridge, where MIT, Harvard and Central Square are located.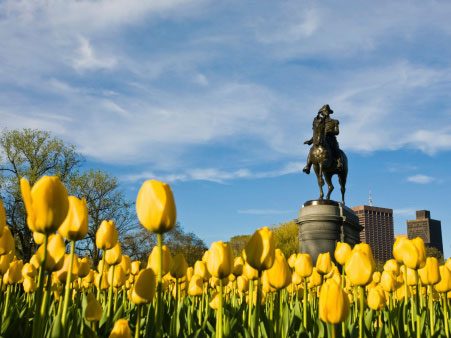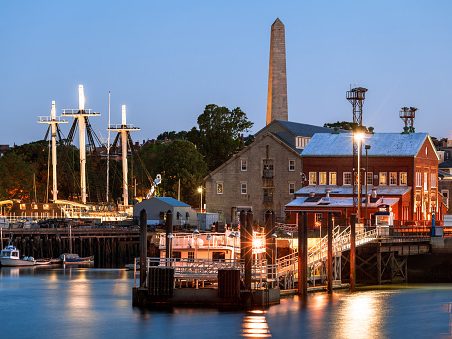 Boston North Station (BON) is located under TD Garden, home of the Boston Celtics and Boston Bruins. Walk from here to attractions including the USS Constitution and Bunker Hill Monument or to savor the authentic Italian cuisine in Boston's North End. North Station is served by the Amtrak Downeaster train route only, which connects cities in New Hampshire and Maine to Boston.
Train rides throughout the Northeast offer spectacular views. The route from New York to Boston showcases the scenic landscape of the Connecticut coastline with its countless harbors, ships and bridges. The Albany to Boston route crosses through the beautiful Berkshire Mountains of western Massachusetts. Instead of being confined to a cramped seat in your car or on a plane, you can walk around on the train to stretch your legs or visit the Café Car for snacks and drinks. Amtrak Northeast Regional, Acela and Downeaster trains are equipped with free WiFi and at-seat outlets for your mobile devices. Don't forget to complete your trip with a hotel, rental car in Boston.
Popular Boston Travel Routes
Providence to Boston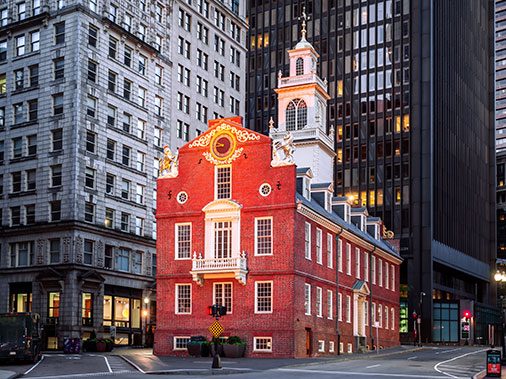 Highlights
Arrive in the heart of Boston in under an hour and avoid expensive downtown parking fees by riding the Acela or Northeast Regional train.

Albany to Boston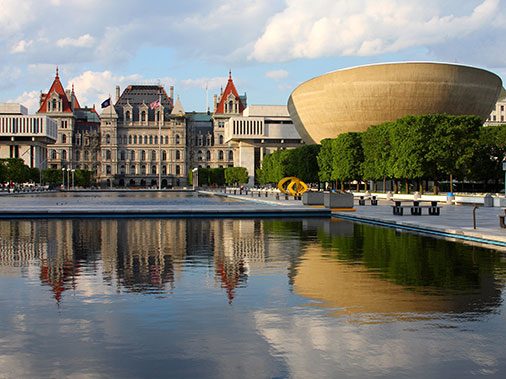 Highlights
Travel through the gorgeous rolling hills of the Berkshires on the Lake Shore Limited or connect through New York City for faster service on the Acela. Travel time ranges from two and a half hours to five hours and 45 minutes, depending on train service.

Washington, DC, New York and Philadelphia to Boston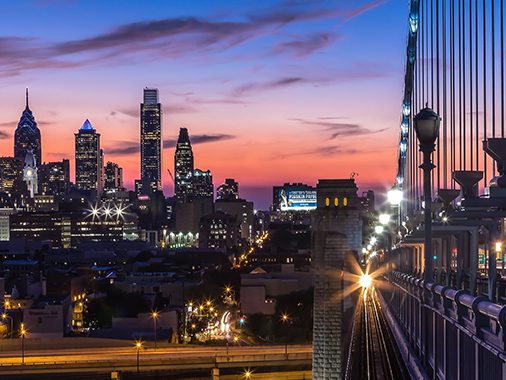 Highlights
The route hugs the Connecticut coastline, with picturesque vistas of harbors, ships and bridges. Enjoy onboard WiFi free of charge on the Acela or Northeast Regional train.
Cities in Maine and New Hampshire to Boston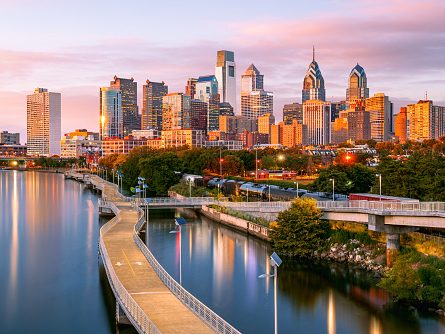 Highlights
Avoid beach and commuter traffic and take in the view, read a book and stretch out in your spacious seat on the Downeaster train instead.
More Reason to Travel by Train
Skip the bus to Boston by taking the train; you won't have to pay expensive airport or downtown parking charges. And unlike airline travel, Amtrak doesn't charge any extra fees - what you see is what you get. There are many everyday discounts for train passengers: kids 2 - 12 ride half-price and infants under 2 ride free. Seniors and military also enjoy many ways to save.
You can also pat yourself on the back for lowering your carbon footprint when you leave the car behind for your Boston travel. Train travel produces less harmful pollutants and consumes less energy than cars or planes. According to the US Department of Energy, Amtrak is almost 14 percent more efficient than domestic airline travel and 31 percent more efficient than car travel on a per passenger basis.
So next time you are planning to travel to Boston, book your tickets on Amtrak online, through our mobile applications, 24 hours by phone or at the station.
SIGN IN OR CREATE AN ACCOUNT
Passwords are case sensitive, should be at least 10 characters long and should include 1 uppercase and 1 lowercase alpha character, 1 number and 1 special character. ! " # $ % & ' ( ) * + , - . / : ; < = > ? @ [ \ ] ^ _ ` < | > ~

Enter the email address or member number associated with your account. We will send password reset instructions.

An email with password reset instructions is on the way.

That answer wasn't correct either. We've sent you an email with instructions to reset your password instead.

Continue as Signed In Sign Out