A Retro and Efficient Alternative to the Bus between Seattle and Portland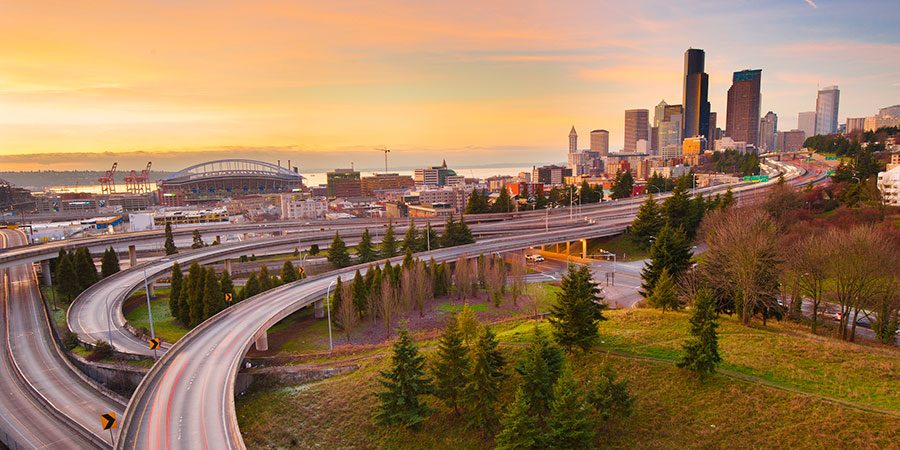 Why Choose Amtrak Trains Over the Bus?
Why Choose Amtrak Trains Over the Bus?
If you're traveling between Seattle and Portland via public transportation, consider a more traditional and efficient alternative to the bus or car and ride one of the Amtrak trains. Several daily trips give you flexible options while avoiding unnecessary traffic delays that interfere with bus arrival times. Even with clear roads, the bus between Seattle and Portland is slower and less scenic than Amtrak train routes.
Attend the University of Washington, Lewis and Clark College or any other college or university located in the Portland or Seattle areas? Military personnel, including their families, receive a 10% discount and first priority at the ticket line. Don't fall into either category? Amtrak has you covered where most bus lines fall short. Customers who book their ticket 14 days in advance receive a fantastic discount — 25% off the lowest available fares. Check out the full list of discount-eligible passengers.
Popular Attractions near Each Train Station
Whether your final destination is the Seattle King Street Station or the Portland Union Station, feel at ease knowing you'll be dropped off within walking distance of each city's popular sites, sounds and attractions.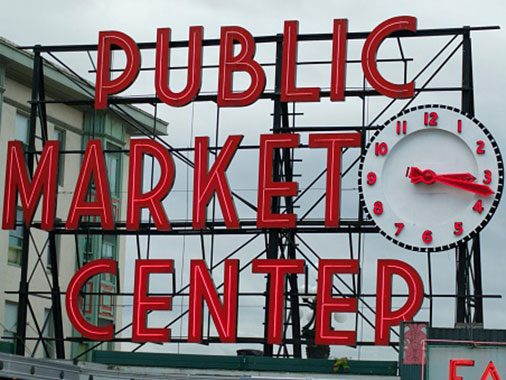 Walk from the Seattle King Street Station to a Seahawk football or Mariner baseball game. If sports aren't your thing, scope out other nearby sites like the Seattle Aquarium, Pike Place Market or iconic Space Needle.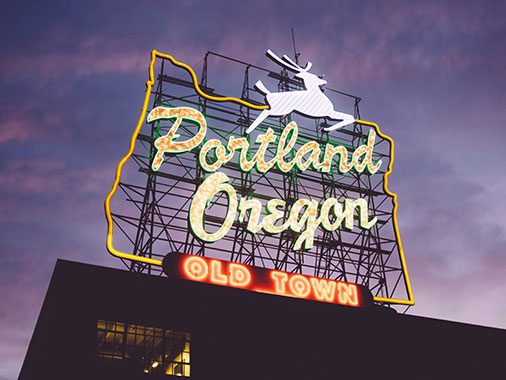 Similarly, the Portland Union Station permits immediate walking access to the Pearl District's dense assortment of restaurants, shops and art galleries. Less than three miles away, travelers can smell the roses at the famous Rose Garden or hit the water for a Portland Spirit cruise.
Onboard Benefits
If you're still considering the bus from Seattle to Portland, or the bus from Portland to Seattle, instead book your ticket on Amtrak — online, through our mobile applications, 24 hours by phone or at the station. There are many onboard benefits associated with riding the Amtrak Cascades:
Relax in a reclining seat
Stay cool with air conditioned cars
Power mobile devices via electric outlets
Access the web with free WiFi
Store gear away with plenty of storage
Grab a bite to eat and a drink at the Bistro car
Unwind in the Quiet car
Enjoy the Pacific Northwest's beautiful scenery
You can complete your trip with our easy to book hotels and car rentals in your destination. So, skip the bus from Portland to Seattle, and ride the train.
SIGN IN OR CREATE AN ACCOUNT
Passwords are case sensitive, should be at least 10 characters long and should include 1 uppercase and 1 lowercase alpha character, 1 number and 1 special character. ! " # $ % & ' ( ) * + , - . / : ; < = > ? @ [ \ ] ^ _ ` < | > ~

Enter the email address or member number associated with your account. We will send password reset instructions.

An email with password reset instructions is on the way.

That answer wasn't correct either. We've sent you an email with instructions to reset your password instead.

Continue as Signed In Sign Out