Wheeled Mobility Device Specifications and Services
Amtrak trains accommodate most standard-sized mobility devices in use today. However, due to differences in passenger car design, train layout and boarding devices (like ramps, lifts and bridge plates), some routes or passenger equipment can accommodate larger devices than others.
For all Amtrak routes, we can accommodate:
Dimensions: Not exceeding 27.5 inches (70 centimeters) wide and 48 inches (122 centimeters) long when occupied, with a minimum of 2 inches (5 centimeters) of ground clearance.
Weight: 600 lbs. (273 kg) or less when occupied.
Manual and battery powered: Amtrak permits both manually operated and battery powered wheeled mobility devices that meet these specifications.
See specific dimensions that each train and route can accommodate.
If the dimensions of your wheeled mobility device exceed the listed dimensions, we may still be able to accommodate your device, depending on the specific type of car or equipment used for your trip. Contact us at 1-800-USA-RAIL or TTY 1-800-523-6590 so we can provide up-to-date information specific to your travel plans and assist with accommodations or travel requests.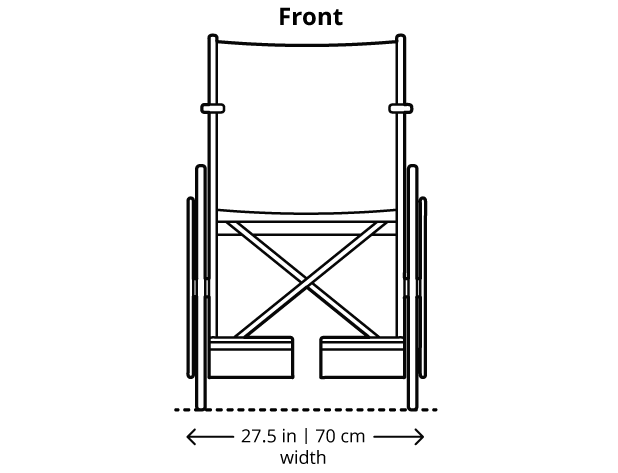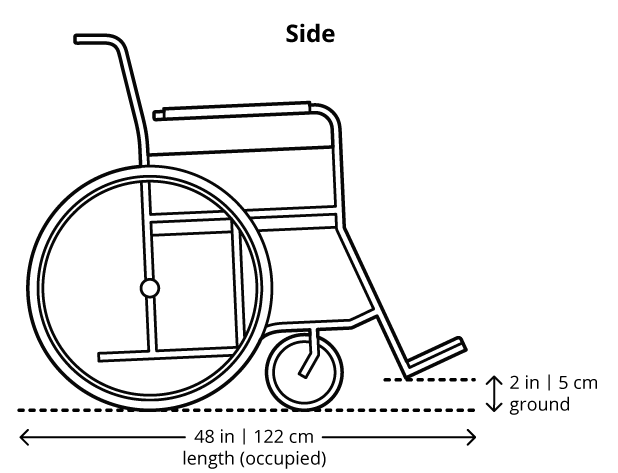 We continue to work to upgrade and enhance our equipment and facilities to increase accessibility for customers with disabilities.
Boarding and Detraining
Amtrak will provide assistance to passengers with a disability who use a wheeled mobility device in the following situations:
High Platforms: Amtrak will assist you across the gap between the platform and the train by using a bridge plate.
Low-Level Platforms: Amtrak will provide access to the train through the use of station-based mobile lifts.
Bi-Level Trains: Amtrak will provide a ramp or station-based mobile lift to provide access to the lower level of the train.
Passengers with mobility impairments who have requested wheelchair lift assistance or passengers who need assistance boarding will be pre-boarded at originating stations and given priority boarding at enroute stations.
Remaining in Your Wheeled Mobility Device or Transferring to a Seat
There are two onboard seating options for passengers who travel with wheeled mobility devices, depending on the type of device and customer preference. Accessible space and seats are available on Coach, Business Class and First Class cars.
If you use a wheeled mobility device that is not identified as collapsible, you must remain seated in your device en route to your destination. Amtrak recommends that your brakes be applied when the train is in motion.
If you travel with a collapsible wheelchair, you may either remain seated in your device or else transfer to an accessible seat and stow your wheelchair nearby. Onboard Amtrak personnel will assist you with stowing the device if requested.
If you require different accommodations, contact us at 1-800-USA-RAIL or TTY 1-800-523-6590 to make an accessible travel request.
SIGN IN OR CREATE AN ACCOUNT
Passwords are case sensitive, should be at least 10 characters long and should include 1 uppercase and 1 lowercase alpha character, 1 number and 1 special character. ! " # $ % & ' ( ) * + , - . / : ; < = > ? @ [ \ ] ^ _ ` < | > ~

Enter the email address or member number associated with your account. We will send password reset instructions.

An email with password reset instructions is on the way.

That answer wasn't correct either. We've sent you an email with instructions to reset your password instead.

Continue as Signed In Sign Out