Acela Dining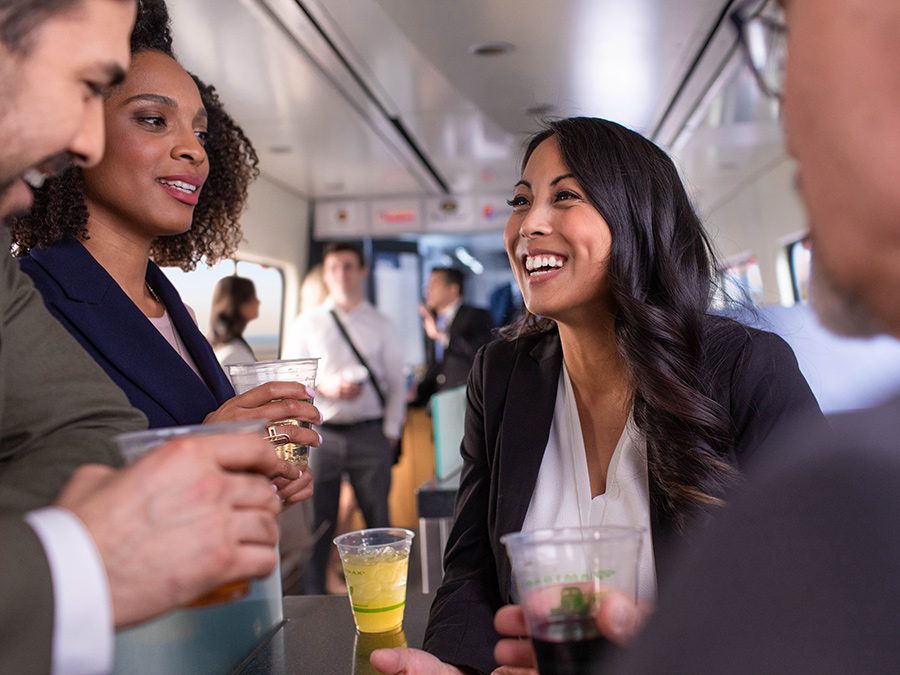 Café Acela
Open to All Acela Passengers
Great food is hard to find when you're rushing to catch your train. If it's Acela you're trying to catch, you don't need to settle for something just "good enough" anymore. The Corridor Café menu will not only satisfy your hunger cravings but delight your palate.
We've refreshed the Corridor Café menu by partnering with Boar's Head and other popular brands including Makers Mark, Cutwater Spirits, LaCroix, Sahale Snacks, Dogfish Head, Dunkin' Donuts and other quality providers, featuring freshly prepared sandwiches, salads, snacks, freshly brewed Dunkin' Donuts coffee and craft beers. With most items priced under $9 and ready in minutes, you can save your next meal for a bistro experience aboard and savor the unique flavor of the Corridor Café.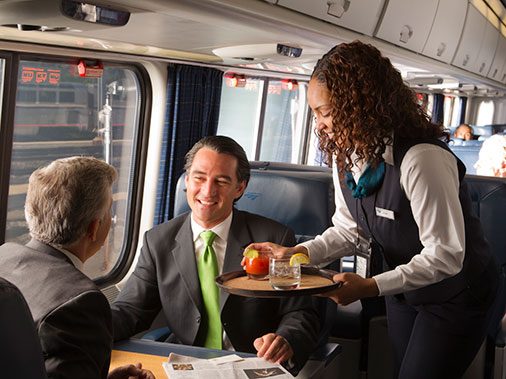 At-Seat Meals
Exclusive to First-Class Passengers
The safety of our passengers remains our first priority, and we thank you for taking your journey with us. In order to ensure your safety during this time, we will temporarily be offering boxed meal selections with assorted items for each meal period. Additionally, our usual selections of Acela First Class beverages are available if you desire. Glassware and ice are available upon request. We appreciate your understanding.
SIGN IN OR CREATE AN ACCOUNT
Passwords are case sensitive, should be at least 10 characters long and should include 1 uppercase and 1 lowercase alpha character, 1 number and 1 special character. ! " # $ % & ' ( ) * + , - . / : ; < = > ? @ [ \ ] ^ _ ` < | > ~

Enter the email address or member number associated with your account. We will send password reset instructions.

An email with password reset instructions is on the way.

That answer wasn't correct either. We've sent you an email with instructions to reset your password instead.

Continue as Signed In Sign Out