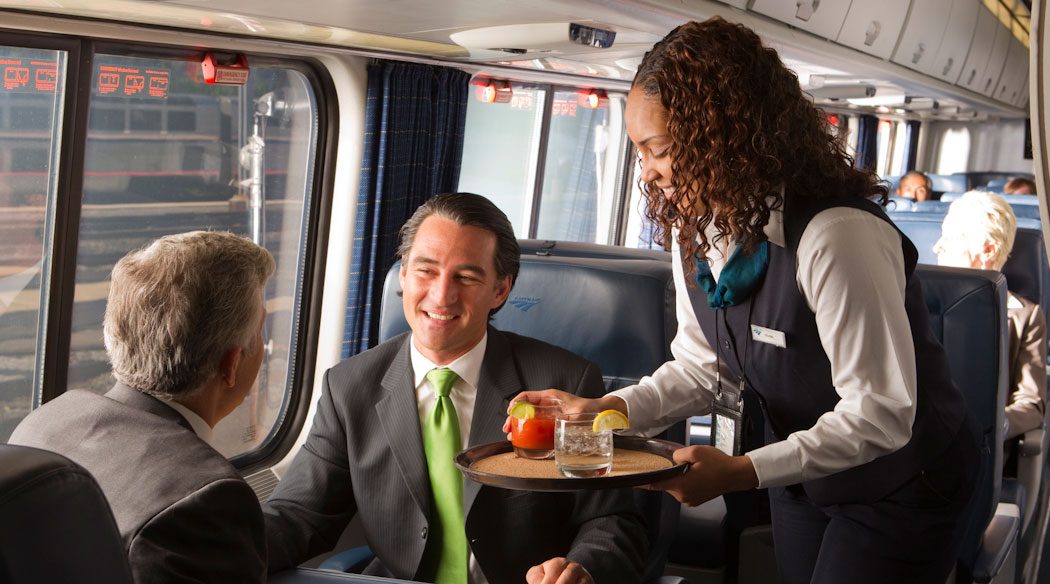 First Class seating accommodations are exclusively available on Acela Express. First Class passengers enjoy premium amenities, complimentary onboard food and beverage services and receive privileged access to ClubAcela lounges in Boston South Station, New York Penn Station, Philadelphia 30th Street Station and Washington, DC Union Station.
Roomy, Comfortable Seating
While in First Class, you'll relax in spacious one-by-two seating. All of our seats have adjustable headrests, lumbar support and movable arm and footrests. There are also extra-large tray tables where you can spread out and handy individual AC outlets to power up your device.
SIGN IN OR CREATE AN ACCOUNT
Hint: Check your caps lock as passwords are case sensitive. Passwords should be at least 10 characters long and include 1 uppercase and 1 lowercase alpha character, 1 number and 1 special character. ! " # $ % & ' ( ) * + , - . / : ; < = > ? @ [ \ ] ^ _ ` < | > ~

Enter your account email address to receive password reset instructions.

Thank you. An email with password reset instructions is on its way.

That answer wasn't correct either. We've sent you an email with instructions to reset your password instead.

Continue as Signed In Sign Out