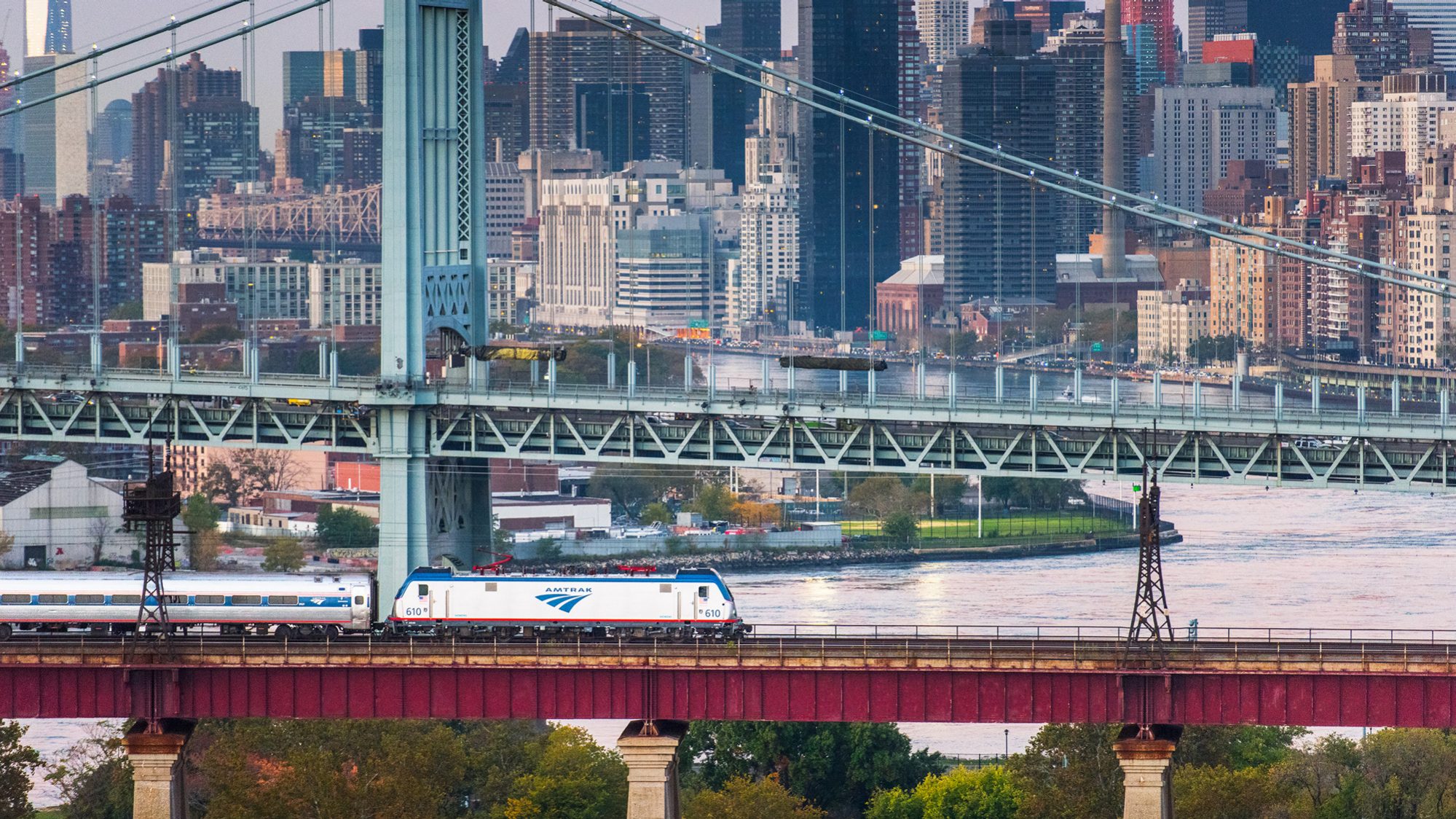 Save up to 25% on Already Discounted Fares
Save up to 25% on Already Discounted Fares
Book Now to Save on Travel Through April 30
No Change Fees for Reservations Made Through March 31, 2021. 
Amtrak Saver Fares offer low prices on the Northeast Regional, select Keystone service and select Pennsylvanian service. Book your travel early to get our best prices and save on convenient downtown-to-downtown service.
What To Expect Onboard
Saver Fares include all the Coach class perks we have to offer:
Amtrak's commitment to keeping you safe — enhanced and more frequent cleaning on trains and in stations, as well as limiting the number of passengers to support physical distancing
We are limiting bookings on most trains to allow for more physical distancing in seating areas. Individuals traveling alone may use the seat next to them for personal belongings, while friends and family members will easily find seats together.
Arrive at the station minutes before departure
Large seats with plenty of legroom
Four bags free. Yes, four. Yes, free.
Free WiFi and power outlets at every seat
Power outlets at every seat to help you stay connected
Saver Fares are also available on select Keystone Service to New York (for seats on reserved services only) when you travel through Philadelphia; and on the Pennsylvanian to connect you between New York and Pittsburgh.
When travel is essential, don't sit in traffic. Sit in comfort. Northeast Regional trains get you to your destination without the stress and hassles of traffic.
Offer applies to travel on the Northeast Regional train service only.
For Travel through April 30, 2021.
Advance reservations are required a minimum of 14 days prior to travel. 
Blackouts apply on the following dates: November 24–25 and November 28–December 2, 2020.
Amtrak is waiving all change fees for reservations made March 31, 2021.
Seating is limited. Seats may not be available on all trains at all times. 
Fares are subject to availability. 
One child age 2-12 may accompany each adult at half fare. 
Valid for coach seats only. No upgrades permitted. 
Not combinable with any other discount offer. 
In addition to the discount restrictions, this offer is subject to any restrictions, blackouts, refund rules and cancellation fees that apply to the type of fare purchased. 
Fares, routes and schedules are subject to change without notice. 
Once travel has begun, no changes to the itinerary are permitted. 
Other restrictions may apply. 
Book 14 days in advance to save. Fares are available on select city pairs for travel through April 30, 2021.
*Requires 14-day advanced purchase
*Requires 14-day advanced purchase
*Requires 14-day advanced purchase
*Requires 14-day advanced purchase
Sample Keystone Service Saver Fares
Sample Pennsylvanian Saver Fares
SIGN IN OR CREATE AN ACCOUNT
Passwords are case sensitive, should be at least 10 characters long and should include 1 uppercase and 1 lowercase alpha character, 1 number and 1 special character. ! " # $ % & ' ( ) * + , - . / : ; < = > ? @ [ \ ] ^ _ ` < | > ~

Enter the email address or member number associated with your account. We will send password reset instructions.

An email with password reset instructions is on the way.

That answer wasn't correct either. We've sent you an email with instructions to reset your password instead.

Continue as Signed In Sign Out