Enjoy Capitol Corridor's Friends and Family Offer
Enjoy Capitol Corridor's Friends and Family Offer
Save 50% on up to 5 Companions Traveling on Capitol Corridor
For an unforgettable family or group outing, get onboard, sit back and relax as you enjoy plenty of legroom and the incredible views on the family-friendly Capitol Corridor. When you buy one full-fare ticket, up to five people can travel for 50% off.

In addition to the big savings, the Capitol Corridor is a fast, convenient and hassle-free way to travel in Northern California. With up to 30 daily trains connecting Sacramento, the Bay Area and San Jose, the Capitol Corridor features spacious coach seating, WiFi and a Café Car so you can grab a bite to eat or something to wet your whistle.
And with direct connections to BART at the Richmond and Oakland Coliseum Stations, plus transit transfers that allow you to connect to local bus and light rail systems at many stops along the way, it's even easier to travel car-free.
From Old Town Sacramento to sunny San Jose to the one and only San Francisco, there's no shortage of interesting places to see and things to do along the route. Get out and enjoy a family adventure or group outing in Northern California and save big when you take the Capitol Corridor.
Booking Tips
When booking, you must select "Adult" in the Passenger Type for all passengers to receive the fare (Child and Senior included).

This offer is exclusively available at www.Amtrak.com and www.Capitolcorridor.org.
Advance reservations are required a minimum of one (1) day prior to travel. 
This offer is valid for up to five (5) 50pct off companions traveling with a paid regular (full) fare adult. 
This offer is valid for travel on the Capitol Corridor and associated thruways; except not valid on the 7000-8999 thruways. 
This offer is valid for coach seats. 
Seating is limited; seats may not be available on all trains at all times. 
The companions and regular full fare passenger must travel together on the same itinerary and have tickets issued together. 
The companions are subject to the same restrictions and conditions as the regular full fare passenger. 
In addition to the discount restrictions; this offer is also subject to any restrictions, blackouts, and refund rules that apply to the type of fare purchased. 
Fares, routes and schedules are subject to change without notice. 
Fees may apply. 
Once travel has begun; no changes to the itinerary are permitted. 
This offer is not combinable with any other discount offer. 
Other restrictions may apply. 
Please refer to discount code V516.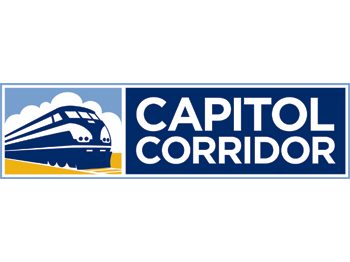 SIGN IN OR CREATE AN ACCOUNT
Passwords are case sensitive, should be at least 10 characters long and should include 1 uppercase and 1 lowercase alpha character, 1 number and 1 special character. ! " # $ % & ' ( ) * + , - . / : ; < = > ? @ [ \ ] ^ _ ` < | > ~

Enter the email address or member number associated with your account. We will send password reset instructions.

An email with password reset instructions is on the way.

That answer wasn't correct either. We've sent you an email with instructions to reset your password instead.

Continue as Signed In Sign Out