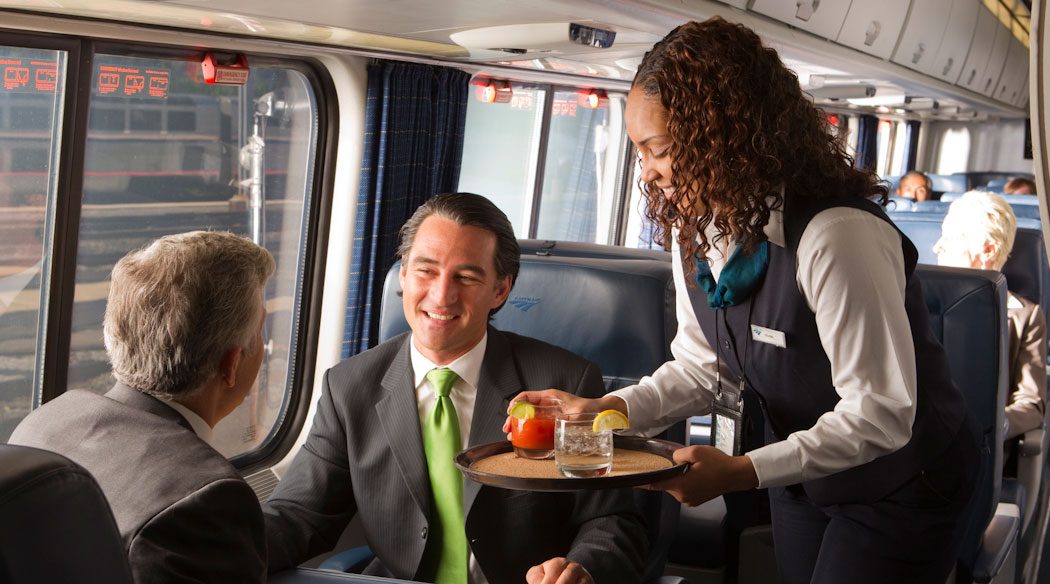 First Class seating accommodations are exclusively available on Acela Express. First Class passengers enjoy premium amenities, complimentary onboard food and beverage services and receive privileged access to ClubAcela lounges in Boston South Station, New York Penn Station, Philadelphia 30th Street Station and Washington, DC Union Station.
Roomy, Comfortable Seating
While in First Class, you'll relax in spacious one-by-two seating. All of our seats have adjustable headrests, lumbar support and movable arm and footrests. There are also extra-large tray tables where you can spread out and handy AC outlets to power up your device.
Acela Express First Class passengers have complementary unlimited access to premium news content and some of our nation's finest digital newspapers via AmtrakConnect.
Assigned Seating Exclusively Available on Select Acela Express Trains
You can now reserve your preferred seat in First Class on select Acela Express trains. Have more piece of mind knowing your seat is waiting for you. Once you've selected Complete Purchase, you'll automatically be assigned a seat. To select a different seat, use the Amtrak app or visit Amtrak.com.