Save 15% on Travel to North Carolina
Enjoy 15% savings on a southern getaway to North Carolina. From now until the end of the year, plan a trip on the Carolinian and Piedmont and experience the Tar Heel State.
With more than 400 golf courses, exciting nightlife and restaurants both exquisite and quaint in cities such as Charlotte, Raleigh and Winston-Salem, there are plenty of reasons to visit North Carolina.
There's no shortage of great destinations, and taking the train is the perfect way to get there. During the ride, you'll be able to relax in our spacious, comfortable seats. Along with plenty of legroom, there's extra space for your luggage as well. Your laptop, phone and other devices can stay fully charged and ready for your trip thanks to our onboard electrical outlets.
If this fare doesn't meet your travel needs, be sure to check out our Saver Fares.
Valid for Sale Through December 29, 2018
Valid for Travel Through December 30, 2018 
Valid for 15% off the regular (full) adult rail fare. 
Valid for sale January 1 - December 29, 2018. 
Valid for travel January 3 - December 30, 2018. 
Blackout dates: January 2, 2018, February 16 and 19, 2018, March 30, 2018, April 2, 2018, May 25, 2018, August 31, 2018, September 3, 2018, November 20-21 and 25-26 ,2018, December 21-23 and 26-30, 2018. 
Advance reservations are required a minimum of one (1) day prior to travel. 
Valid for travel on the Piedmont and Carolinian and associated Thruways. 
Valid for Coach seats only; no upgrades permitted. 
Seating is limited. Seats may not be available on all days.
Up to one (1) child (ages 2 - 12) may accompany each adult at half the regular (full) adult rail fare. 
Children and infants must travel with an adult who is at least 18 years or older. 
Fares are subject to availability. 
Not combinable with any other discount offer.
In addition to the discount restrictions, this offer is also subject to any restrictions, blackouts, and refund rules that apply to the type of fare purchased. 
Fares, routes and schedules are subject to change without notice. 
Once travel has begun, no changes to the itinerary are permitted. 
Other restrictions may apply.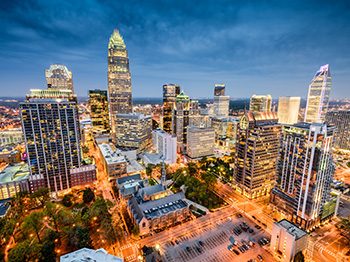 SIGN IN OR CREATE AN ACCOUNT
Hint: Check your caps lock as passwords are case sensitive. Passwords should be at least 10 characters long and include 1 uppercase and 1 lowercase alpha character, 1 number and 1 special character. ! " # $ % & ' ( ) * + , - . / : ; < = > ? @ [ \ ] ^ _ ` < | > ~

Enter your account email address to receive password reset instructions.

Thank you. An email with password reset instructions is on its way.

That answer wasn't correct either. We've sent you an email with instructions to reset your password instead.

Continue as Signed In Sign Out