Let's Plan Your Next Trip to The Mountains.
Amtrak will make it easy to elevate your mountain adventures.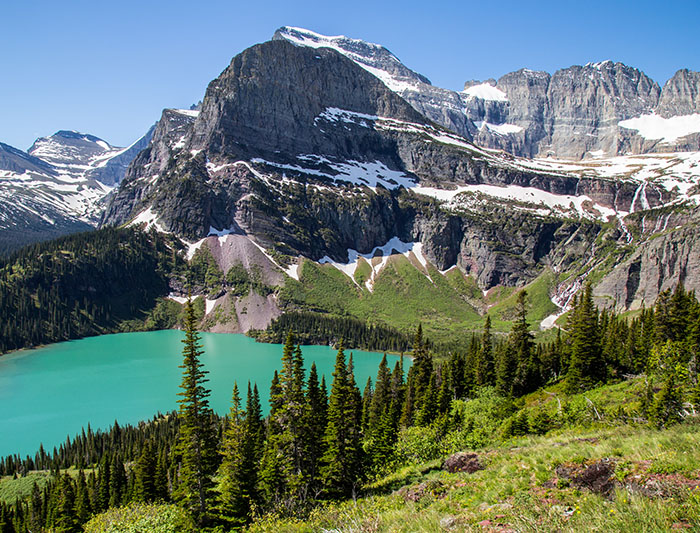 California Train Routes
California Zephyr | Chicago - Denver - Glenwood Springs - Emeryville
Take one ride on Amtrak's California Zephyr to hike or bike in three of the West's best mountain ranges. After testing your mettle at elevations well over 11,000 feet, cool off in Colorado's Rocky Mountain streams, float in the Great Salt Lake at the base of Utah's Wasatch range and take a dip in Lake Tahoe, the blue gem of California's Sierra Nevadas. Mountain memories are just an Amtray away.

Top 10 Locations To Visit on the California Zephyr:
Rocky Mountain
Great Salt Lake State Park
Nevada State Park
Uvalda Trail
Chautauqua Park
Staunton State Park
Red Rocks Park
Bay Area Ridge Trail
Castle Rock State Park
Hike to Alamere Falls
Coast Starlight | Seattle - Portland - Los Angeles
Want to take your mountain hiking or biking to new heights? Ride Amtrak's Coast Starlight to the foothills of some of the West Coat's most magnificent mountains. Hike or bike to discover the briilliant blue waters of Crater Lake, marvel at nature's fury at Mount St. Helens National Volcanic Monument or explore the alpine meadows and waterfalls of Mount Rainier. Nature's wonders are just an Amtrak away.

Top 10 Locations To Visit on the Coast Starlight:
Mt. Rainier National Park
Crater Lake National Park
Mount St. Helens National Park
San Vicente Mountain Park
Wilacre Park
Griffith Park Trails
Runyon Canyon
Franklin Canyon Park
Eaton Canyon
Topanga State Park
Midwest Train Route
Empire Builder | Chicago - St. Paul/Minneapolis - Spokane - Portland/Seattle
Let Amtrak's Empire Builder take you and your bike to the hidden mountain lakes, disappearing glaciers and stunning vistas of Glacier National Park. Known as the "Crown of the Continent," Glacier is home to more than 700 miles of trails as well as the famous "Going to the Sun" road that dares cyclists to master it's 6% grade. Whether you're a fitness fanatic or a hiking hobbyist, the glory of Glacier is just an Amtrak away.

Top 10 Locations To Visit on the Empire Builder:
Glacier National Park
Starved Rock State Park
Indiana Dunes State Park
Lower Macleay Park to Pittock Mansion Hike
Mount Spokane State Park
Lebanon Hills Regional Park
Minnehaha Regional Park
Hidden Falls Regional Park
Little Si and Mount Si
Mt. Pilchuck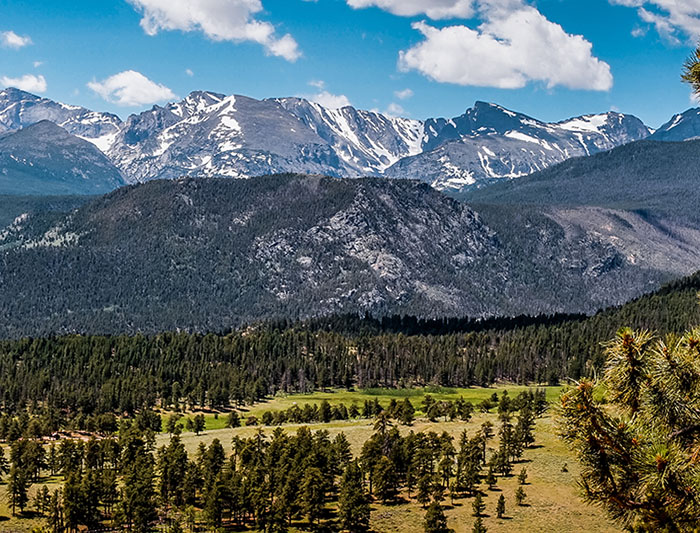 Northeast Train Route
Northeast Regional | Roanoke - Charlottesville
Amtrak Capitol Limited | Harpers Ferry
The journey begins with a scenic ride on Amtrak where you can leave urban landscapes behind; the scenery gradually transforms into rolling hills and dense forests, setting the stage for your Appalachian Trail adventure.

Top 5 Locations To Visit on or near the Appalachian Trail via Amtrak:
Cold Mountain Bald
Three Ridges Mountain
Dragon's Tooth
James River Bridge
Shanandoah National Park

SIGN IN OR CREATE AN ACCOUNT
Passwords are case sensitive, should be at least 10 characters long and should include 1 uppercase and 1 lowercase alpha character, 1 number and 1 special character. ! " # $ % & ' ( ) * + , - . / : ; < = > ? @ [ \ ] ^ _ ` < | > ~

Enter the email address or member number associated with your account. We will send password reset instructions.

An email with password reset instructions is on the way.

That answer wasn't correct either. We've sent you an email with instructions to reset your password instead.

Continue as Signed In Sign Out