Let's Plan Your Next Trip Brew Town.
Hop to It. Let Amtrak take you to some of America's renowned brew towns and regions.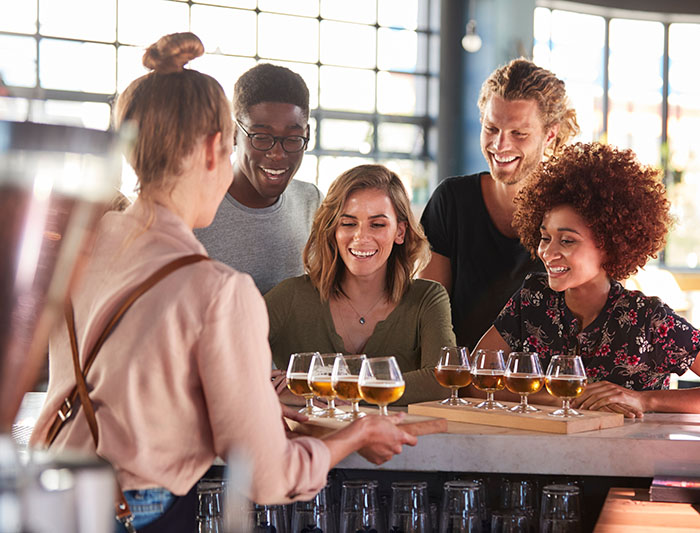 California Train Routes
California Zephyr | Chicago - Denver - Glenwood Springs - Emeryville (San Francisco)
Ride Amtrak to the Mile High City, where there's more to savor than mountain fresh air. Colorado is home to more than 140 craft breweries, close to 90 of which are in the city of Denver alone. The city's annual Great American Beer Festival showcases the tastes of more than 800 breweries. Local businesses offer beer-inspired menus and tours during Denver Beer Week. Beautiful sights and beer flights are just an Amtrak away.
Top 10 Breweries to Visit on the California Zephyr:
Corridor Brewery & Provisions
Forbidden Root Restaurant & Brewery
Revolution Brewing
Cerebral Brewing
Great Divide Brewing Co.
Novel Strand Brewing Company
Casey Brewing Taproom
Ball Brewing
Wondorous Brewing Company
The Rare Barrel
Coast Starlight and Amtrak Cascades | Seattle - Portland - Los Angeles and Vancouver, BC - Seattle - Tacoma - Portland - Salem - Eugene
Let Amtrak's Cascades or Coast Starlight take you to Beervana, better known as Portland, where close to 70 brewers invite you to taste the magic they brew from regional barley and hops. Make one trip - or several - to enjoy seasonal beer festivals or the annual Beer Week. And if you just can't get enough, hop off in Eugene and head east to Bend to explore the Bend Ale Trail. The Northwest's best brews are only an Amtrak away.

Top 10 Breweries to Visit on the Coast Starlight and Amtrak Cascades:
Stoup Brewing
Urban Family Brewing Co.
Reuben's Brews
Far Isle Brewing
Wayfinder Beer
Great Notion Brewing
Breakside Brewery
7 Seas Brewery and Taproom
Manifest Beer Company
Hop Valley Brewing Co
Midwest Train Route
Hiawatha | Milwaukee - Chicago
Skip the driving and take Amtrak's Hiawatha from Chicago to America's original brew town: Milwaukee, where beer, brats, and cheese curds are calling. Get your pub crawl moving with a "peddle pub" tour to some of the city's hottest neighborhoods, like the Third Ward, Walker's Point, and Bayview. The places where independent brewers are pouring new life into the City that Beer Made. Suds and smiles are just an Amtrak away.

Top 10 Breweries to Visit on the Hiawtha:
Hacienda Beer Co.
1840 Brewing Co.
Third Space Brewing
Good City Brewing
Eagle Park Brewing
Pilot Project Brewing
Dovetail Brewery
Empirical Brewery
Marz Community Brewing
Half Acre Beer Company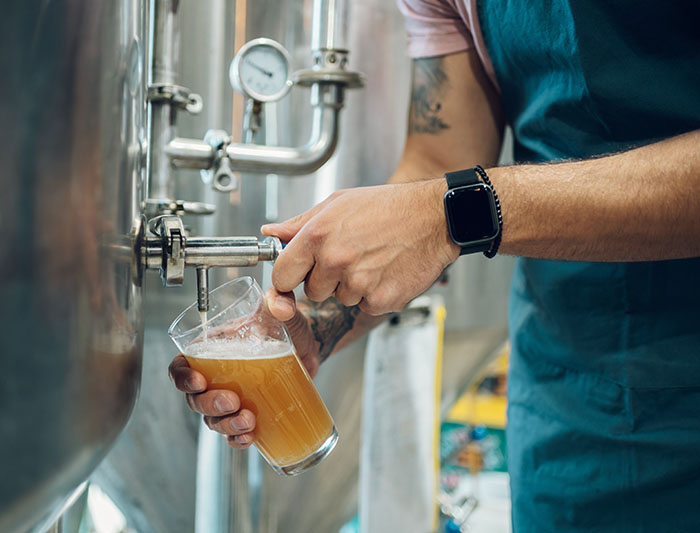 SIGN IN OR CREATE AN ACCOUNT
Passwords are case sensitive, should be at least 10 characters long and should include 1 uppercase and 1 lowercase alpha character, 1 number and 1 special character. ! " # $ % & ' ( ) * + , - . / : ; < = > ? @ [ \ ] ^ _ ` < | > ~

Enter the email address or member number associated with your account. We will send password reset instructions.

An email with password reset instructions is on the way.

That answer wasn't correct either. We've sent you an email with instructions to reset your password instead.

Continue as Signed In Sign Out