Illinois Zephyr: daily service between Chicago and Quincy,
Illini Service: daily service between Chicago and Carbondale, IL
Saluki: daily service between Chicago and Carbondale, IL
Carl Sandburg: daily service between Chicago and Quincy, IL
Lincoln Service: daily service between Chicago and St. Louis, MO
WiFi is available on all Illinois Service trains.
Business Class on Illinois Services
Enjoy an enhanced travel experience in Business Class on Illinois Services and you'll have access to exclusive amenities such as a fully refundable ticket if canceled prior to departure, 25% point bonus for Amtrak Guest Rewards members, seating in a dedicated car with a service attendant, complimentary coffee, tea and newspaper, and access to the Metropolitan Lounge in Chicago.
Amtrak Alerts Information and updates affecting travel
Effective March 19, 21 and 26, 2019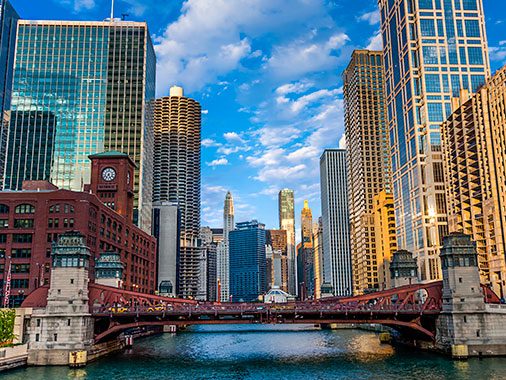 Route Highlights
From the grandeur of Grant Park's Buckingham Fountain to iconic museums and skyscrapers, see for yourself why Chicago was once dubbed "Paris on the Prairie."
Engage in retail therapy on the Magnificent Mile or root for the home team within the comfortable confines of famed Wrigley Field. Chicago will satisfy whatever you hunger for, from hot dogs and deep dish pizza to culture and comedy.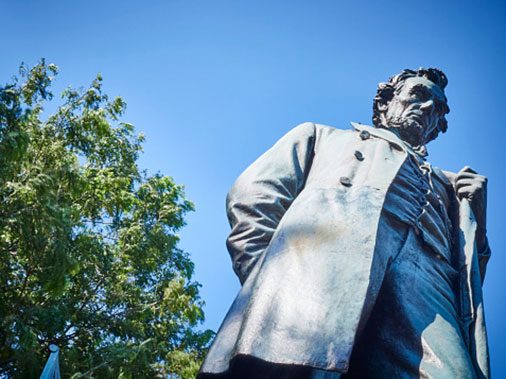 Route Highlights
Springfield, Illinois
Lincoln looms large in Springfield, where the native son's historic home, law offices, tomb and presidential library bring to life the humble beginnings of the man who would become one of America's greatest presidents.
Move from 19th century history to 20th century nostalgia when you get your kicks on Route 66 with a hot dog on a stick and a drive-in double feature.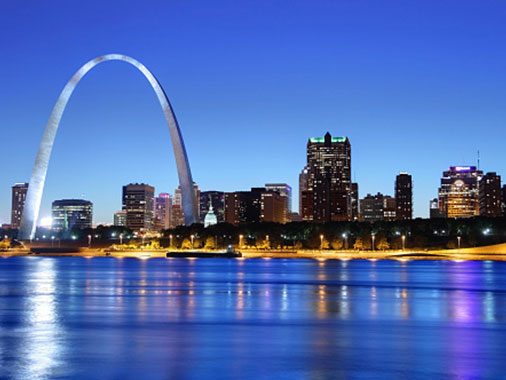 St. Louis, Missouri
Ride to the top of the Gateway Arch and marvel at the engineering behind America's tallest monument. Catch nine innings with the Cardinals or get giddy amid the slides and rooftop thrills of City Museum. Tour the historic Anheuser-Busch Brewery and say hello to the Clydesdales.
Explore the museums, zoo and planetarium at Forest Park and dig into a true St. Louis treat, gooey butter cake.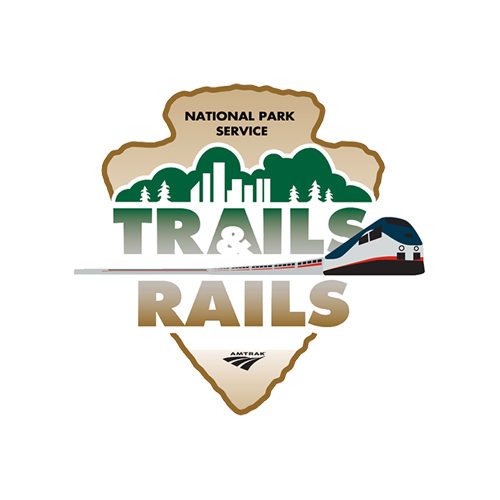 Trails & Rails - Heritage Appreciation Onboard
An innovative partnership program between the National Park Service and Amtrak, the Trails & Rails program provides Amtrak passengers with educational opportunities to foster an appreciation of a selected region's natural and cultural heritage and renews the long tradition of associating railroads with National Parks.
The Lincoln Service has a Trails & Rails program operating from St. Louis, Missouri to Springfield, Illinois and is operated by staff and volunteers of the Jefferson Expansion National Memorial. Another program is operated by the Lincoln Home National Historic Site from Springfield, IL and Chicago, IL.