Travel to Philadelphia with Amtrak
Travel to Philadelphia with Amtrak
The City of Brotherly Love. Just an Amtrak Away.
Never short on things to do in Philadelphia. Whether your travel to Phily includes visiting the Philadelphia Art Museum, shopping along Walnut Street or Rittenhouse Square, attending pro or college sporting events like the Penn Relays or admiring the LOVE statue in John F. Kennedy Plaza, Amtrak trains deliver you right to the heart of the action. Trains to Philadelphia depart from stations centrally located in cities along the east coast with popular station stops in Washington, DC, Baltimore, Wilmington, DE, New York and Boston. Trains arrive at historic Philadelphia - William H Gray III 30th Street Station with easy connections to SEPTA (Philadelphia's bus, light rail, regional rail and subway system) and New Jersey Transit, connecting to southern New Jersey destinations including Atlantic City.

William H Gray III 30th Street Station (PHL) is serviced by 10 Amtrak train routes with destinations as far south as Florida, as far north as Vermont and as far west as Chicago. Bring our Philadelphia Neighborhood Guide with you as you step off the train in the middle of the city. Within a mile of the station are numerous Philadelphia attractions. Along the Ben Franklin Parkway there is the Franklin Institute, Academy of Natural Sciences, Philadelphia Museum of Art, the Barnes Museum, the Rodin Museum and John F. Kennedy Plaza.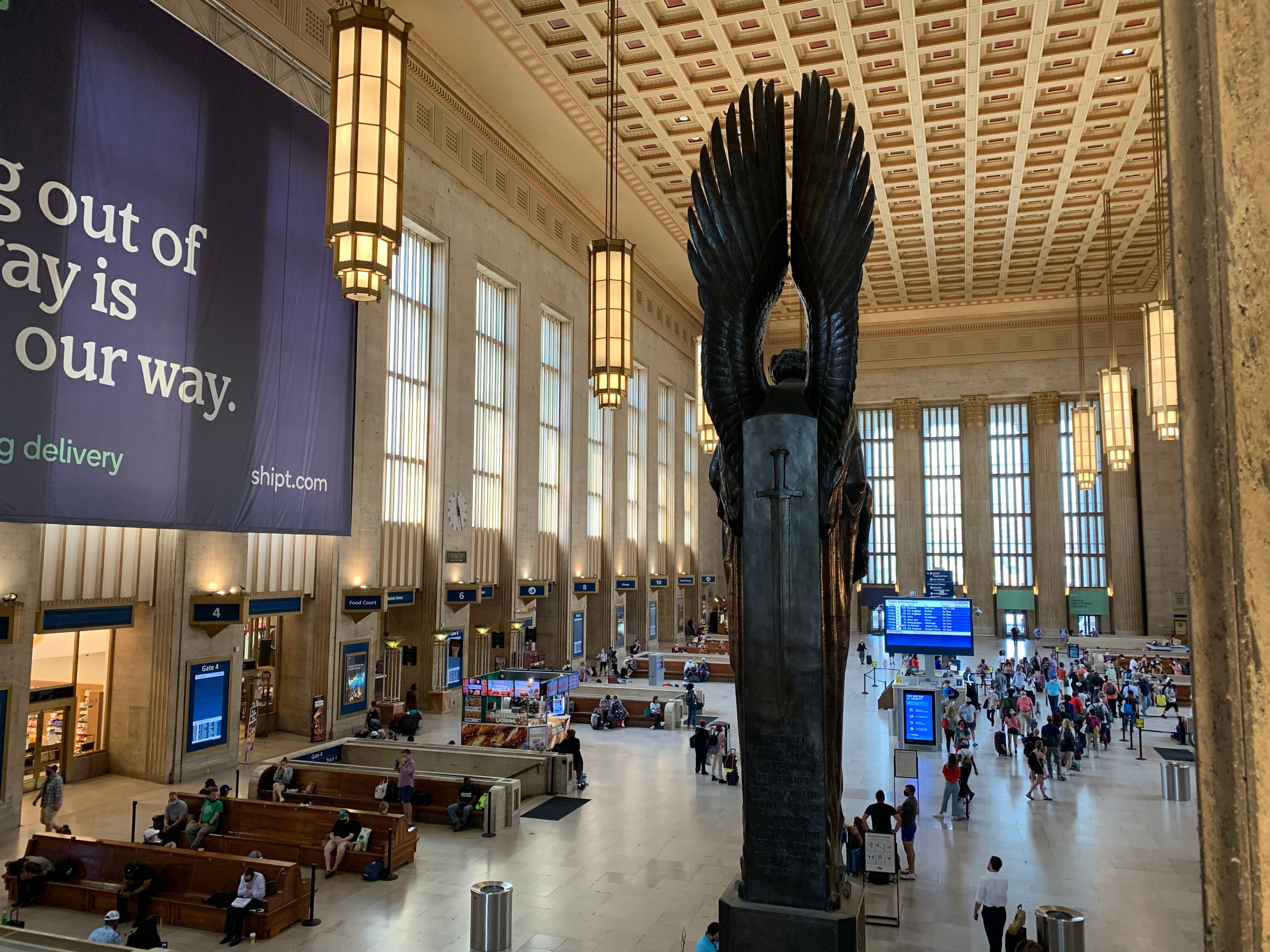 Sample Acela One-Way Fares
Baltimore
to Philadelphia
New York City
to Philadelphia
Washington, DC
to Philadelphia
Offer applies to travel on the Northeast Regional and Acela train services only.
Advanced reservations required a minimum of fourteen (14) days prior to travel for Acela and twenty-one (21) days prior for Northeast Regional.
No travel permitted Friday or Sunday.
Blackouts dates:

July 1 and July 4, 2022
September 2 and 5, 2022
November 22-23, November 26-28, 2022
December 23-24, December 26-27 and December 30-31, 2022

Seating is limited; seats may not be available on all trains at all times.

Fares are subject to availability.
One child age 2–12 may accompany each adult at half fare.
Valid for Northeast Regional Coach and Acela Business Class seats only; no upgrades permitted.
Not combinable with any other discount offer.
Fares, routes and schedules are subject to change without notice.
Once travel has begun no changes to the itinerary are permitted.
Other restrictions may apply.
Sample Northeast Regional One-Way Fares
Baltimore
to Philadelphia
Washington, DC
to Philadelphia
New York City
to Philadelphia