Roanoke is Your Next Mountain Getaway
Endless fun and outdoor adventures await in the Roanoke Valley in Virginia's Blue Ridge Mountains.
Amtrak service to Roanoke means you can enjoy a scenic ride on the Northeast Regional route to this vibrant city in the heart of the mountains.
Downtown Roanoke is a walkable area with rich history and a variety of local restaurants, art galleries, museums, and boutique shops. Train lovers will certainly want to include a visit to the Virginia Museum of Transportation, home to an impressive collection of steam locomotives that were constructed right here in the city.
You can also connect with outdoor outfitters like Roanoke Mountain Adventures for easy access to the over 600 miles of nearby trails for world-class hiking, biking and paddling. It's time for your next Blue Ridge Day.

Attractions
Make your way up Mill Mountain to stand beneath the iconic Roanoke Star and take in the stunning view of the Roanoke Valley.

This five-story arts & cultural facility in Downtown Roanoke is home to aquariums, rooftop gardens, four family-friendly museums, and a community theatre.

Voted one of the best museums in Virginia, the Taubman Museum of Art is a marvel of modern architecture and it boasts a variety of unique special exhibitions and galleries.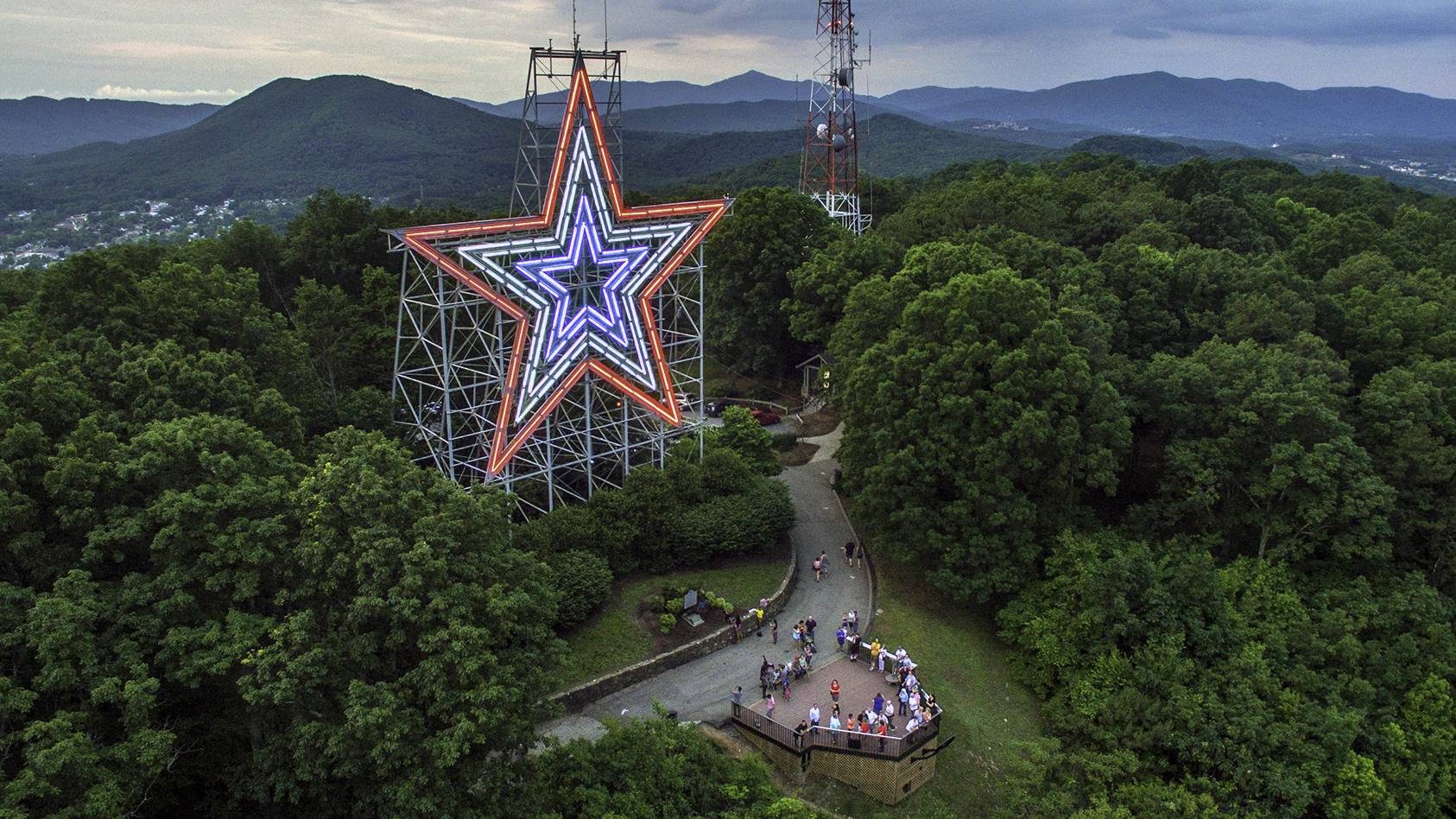 SIGN IN OR CREATE AN ACCOUNT
Passwords are case sensitive, should be at least 10 characters long and should include 1 uppercase and 1 lowercase alpha character, 1 number and 1 special character. ! " # $ % & ' ( ) * + , - . / : ; < = > ? @ [ \ ] ^ _ ` < | > ~

Enter the email address or member number associated with your account. We will send password reset instructions.

An email with password reset instructions is on the way.

That answer wasn't correct either. We've sent you an email with instructions to reset your password instead.

Continue as Signed In Sign Out