Design your next journey aboard the Hartford Line, where you can explore New England in all its beauty. Travel through central Connecticut and into western Massachusetts, seven days a week, with convenient connections at New Haven Union Station. Travel in the comfort of a spacious seat, free onboard WiFi and convenient schedules.
Features & Amenities
Take your small dog or cat along with you on the train. Before you go, learn more about the types of pets allowed, pet reservations and fares, approved pet carriers and additional details.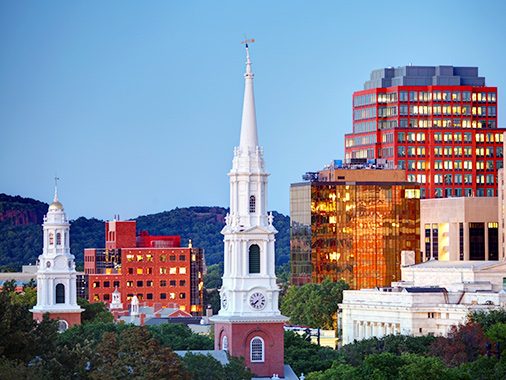 Route Highlights
Home to many treasures, like the famous "apizza," New Haven offers a coastal city with a small-town feel. Whether strolling through East Rock Park or exploring the museums and libraries of Yale University, New Haven holds an adventure for everyone.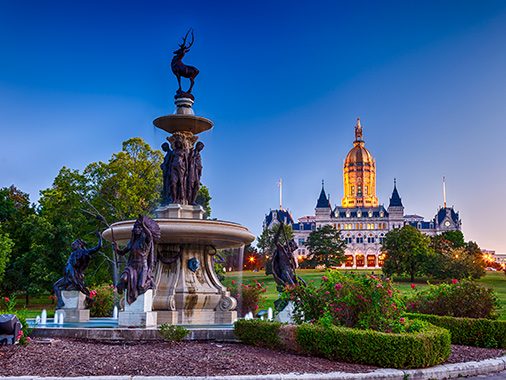 Route Highlights
Experience all Hartford offers from plentiful history to natural wonders and local cuisine. Take a step back in time and peruse through the 19-bedroom home of Mark Twain, catch a performance at the theater or sit down for a lobster dinner.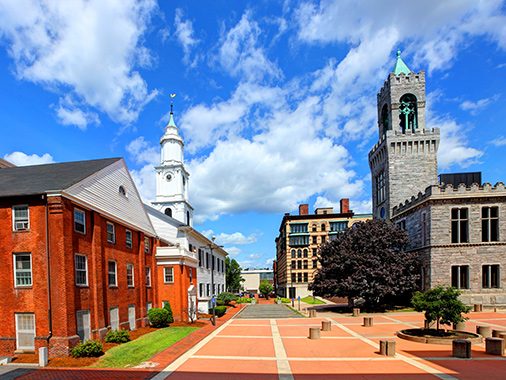 Route Highlights
Sitting on the eastern bank of the Connecticut River, Springfield offers several activities for all ages and interests.
Once you hop off the train, stop by the famous Dr. Seuss National Memorial Sculpture Garden, the Naismith Memorial Basketball Hall of Fame or the Springfield Armory National Historic Site, home to the largest collection of historic military firearms.