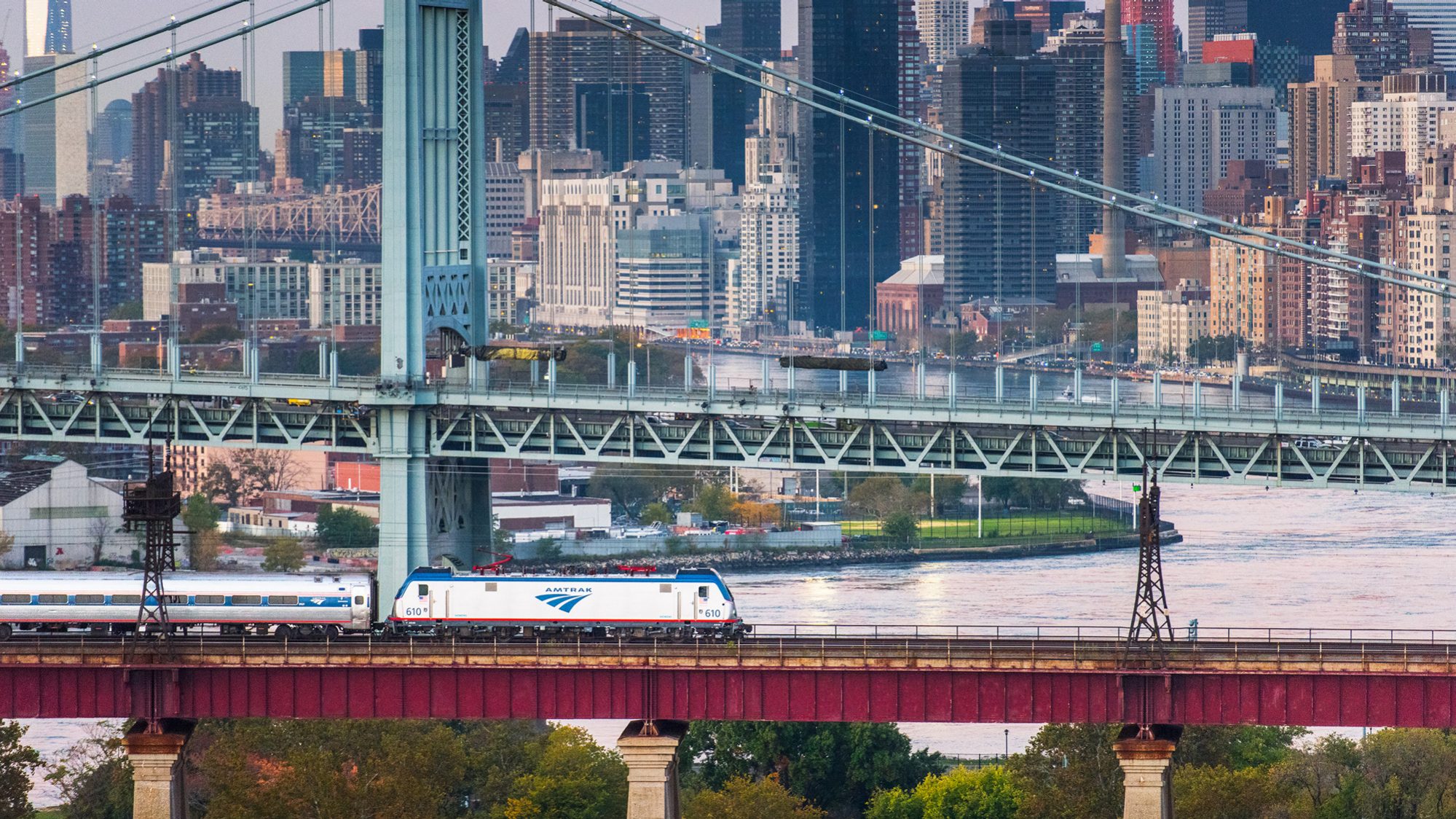 Book in Advance and Save up to 50%
Book in Advance and Save up to 50%
Book in Advance and Save on Northeast Regional Travel
Amtrak Saver Fares offer low prices on the Northeast Regional. Book your travel 21-days in advance to save on convenient downtown-to-downtown service.
What To Expect Onboard
Saver Fares include all the Coach class perks we have to offer:
Arrive at the station minutes before departure.
Large seats with plenty of legroom.
Four bags free. Yes, four. Yes, free.
Free WiFi and power outlets at every seat.

Don't sit in traffic. Sit in comfort. Skip the stress and hassles of driving and book your trip today.

Popular Train Trips to Washington, DC
Roanoke
to Charlottesville
Newport News
to Williamsburg
Charlottesville
to Washington, DC
Richmond
to Washington, DC
Lynchburg
to Washington, DC
Norfolk
to Washington, DC
SIGN IN OR CREATE AN ACCOUNT
Passwords are case sensitive, should be at least 10 characters long and should include 1 uppercase and 1 lowercase alpha character, 1 number and 1 special character. ! " # $ % & ' ( ) * + , - . / : ; < = > ? @ [ \ ] ^ _ ` < | > ~

Enter the email address or member number associated with your account. We will send password reset instructions.

An email with password reset instructions is on the way.

That answer wasn't correct either. We've sent you an email with instructions to reset your password instead.

Continue as Signed In Sign Out