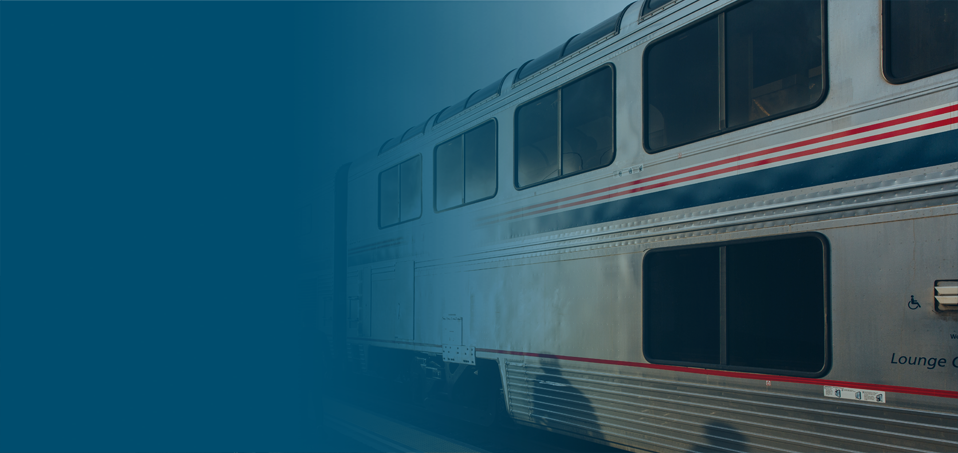 Viewliner Accessible Bedroom
Our Viewliner Accessible Bedroom is designed for easy access. The room can accommodate a maximum of three adults, but is best suited to two adults (one passenger with a mobility impairment and a companion). The room includes a sofa with seating for three, plus an upper and lower berth for sleeping. Upper and lower windows allow impressive sightseeing opportunities from both berths. A curtained window facing the aisle provides additional light when desired.
LAUNCH 3D TOUR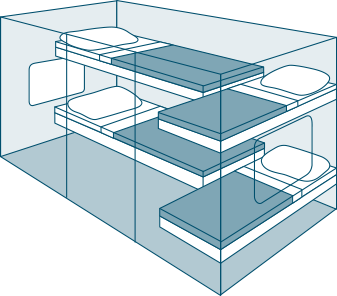 Specifications
2 Adult Berths 
Lower Berth 3'4" x 6'0"
Upper Berth 2'4" x 6'2"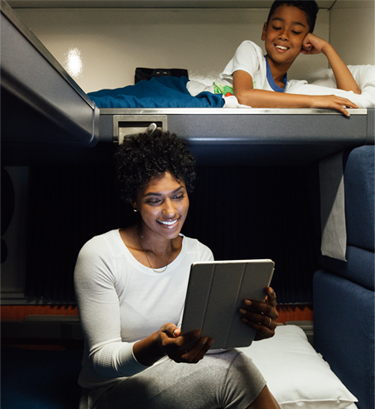 Features & Amenities
Meals included
Space for up to three adults
Wheelchair accessible restroom separated by movable partition in cabin with sink, vanity, toilet and shower
Wheelchair storage space
Attendant call buttons in bedroom and restroom
Sofa with seating for three
Upper and lower berths
Electrical outlets
Climate control
Video display
Individual reading lights
Garment rack
Fold-down table
Fresh towels and bed linens
Accessible shower in the room
Personal service (turn-down, coffee, make-up bed)
Meals served in Dining Car or attendant will serve in room
Bottled water

Features & Amenities
Meals included
Space for up to three adults
Wheelchair accessible restroom separated by movable partition in cabin with sink, vanity, toilet and shower
Wheelchair storage space
Attendant call buttons in bedroom and restroom
Sofa with seating for three
Upper and lower berths
Electrical outlets
Climate control
Video display
Individual reading lights
Garment rack
Fold-down table
Fresh towels and bed linens
Accessible shower in the room
Personal service (turn-down, coffee, make-up bed)
Meals served in Dining Car or attendant will serve in room
Bottled water