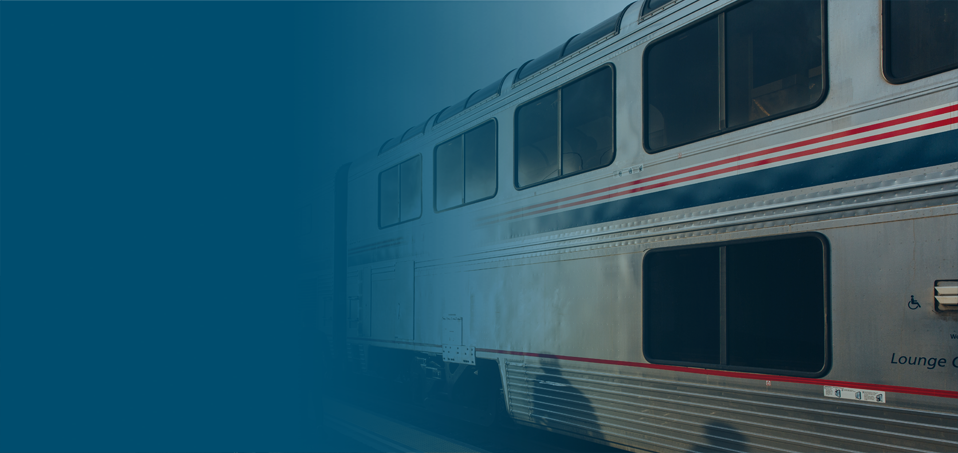 Superliner Bedroom
Our Superliner Bedroom is ideal for two passengers, but can accommodate three (two passengers must share the lower berth). Call 1-800-USA-RAIL for help reserving the Superliner Bedroom for three passengers. Each room has a large sofa with two individually reclining sections, and an easy chair. At night, the sofa converts to a comfortable bed, and an upper berth folds down from above. All Superliner Bedrooms feature private, self-enclosed restrooms with toilet, sink and shower. All Bedrooms are located on the upper level of our double-decker Superliner train cars.
LAUNCH 3D TOUR
Specifications
2 Adult Berths with Ladder
Lower Berth 3'4" x 6'3"
Upper Berth with ladder 2'4" x 6'2"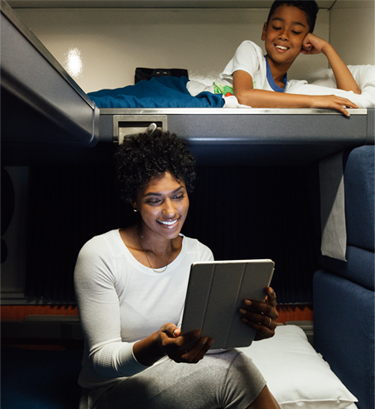 Features & Amenities
Meals included
Designed for two passengers
Large picture window
Upper and lower berths
Armchair and sofa (converts to lower berth)
Private sink, vanity, private toilet and shower
Electrical outlets
Climate control
Individual reading lights
Garment rack
Fold-down table
Fresh towels and bed linens
Soap and shower amenities
Personal service (turn-down, coffee, paper, make-up bed)
Bottled water