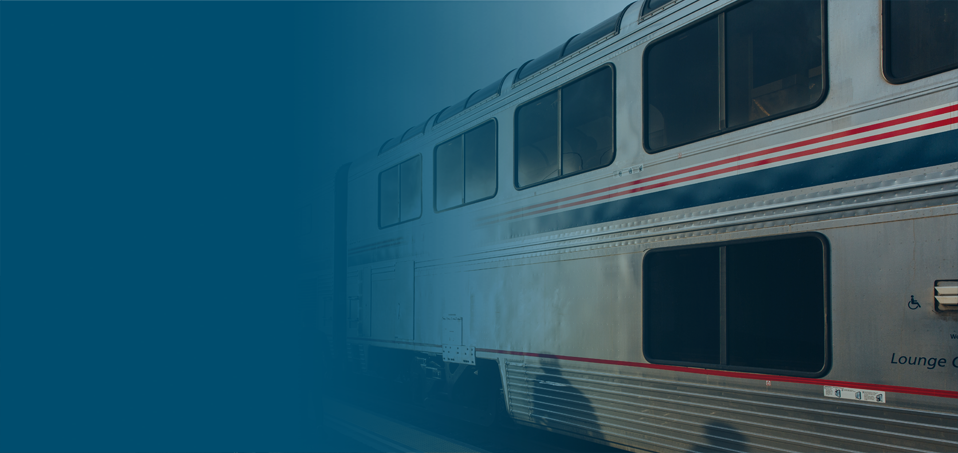 Superliner Accessible Bedroom
The Superliner Accessible Bedroom is a lower-level room that provides ample space for a wheelchair. The room spans the entire width of the train and is designed for use by two adults: a passenger with a mobility impairment and a companion.
LAUNCH 3D TOUR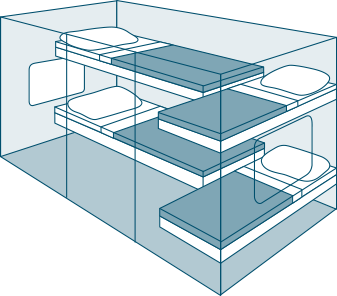 Specifications
2 Adult Berths with Ladder
Lower Berth 2'4" x 6'6"
Upper Berth with Steps 2'0" x 6'2"
Capacity for wheelchair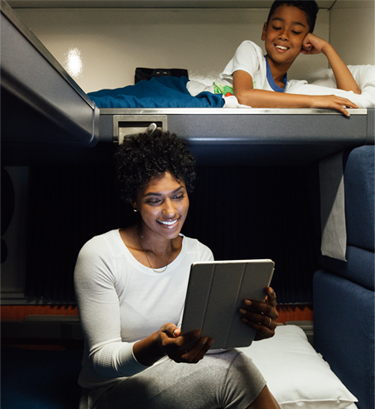 Features & Amenities
Meals included
Space for two passengers
Ample space for a wheelchair
Wheelchair accessible private toilet and sink separated by a privacy curtain
Attendant call buttons in both bedroom and restroom areas
Windows on both sides of cabin
Two comfortable seats which convert to a bed; upper berth which folds down from wall
Electrical outlets
Climate control
Individual reading lights
Fresh towels and bed linens
Personal service (turn-down, coffee, make-up bed)
Bottled water
Features & Amenities
Meals included
Space for two passengers
Ample space for a wheelchair
Wheelchair accessible private toilet and sink separated by a privacy curtain
Attendant call buttons in both bedroom and restroom areas
Windows on both sides of cabin
Two comfortable seats which convert to a bed; upper berth which folds down from wall
Electrical outlets
Climate control
Individual reading lights
Fresh towels and bed linens
Personal service (turn-down, coffee, make-up bed)
Bottled water