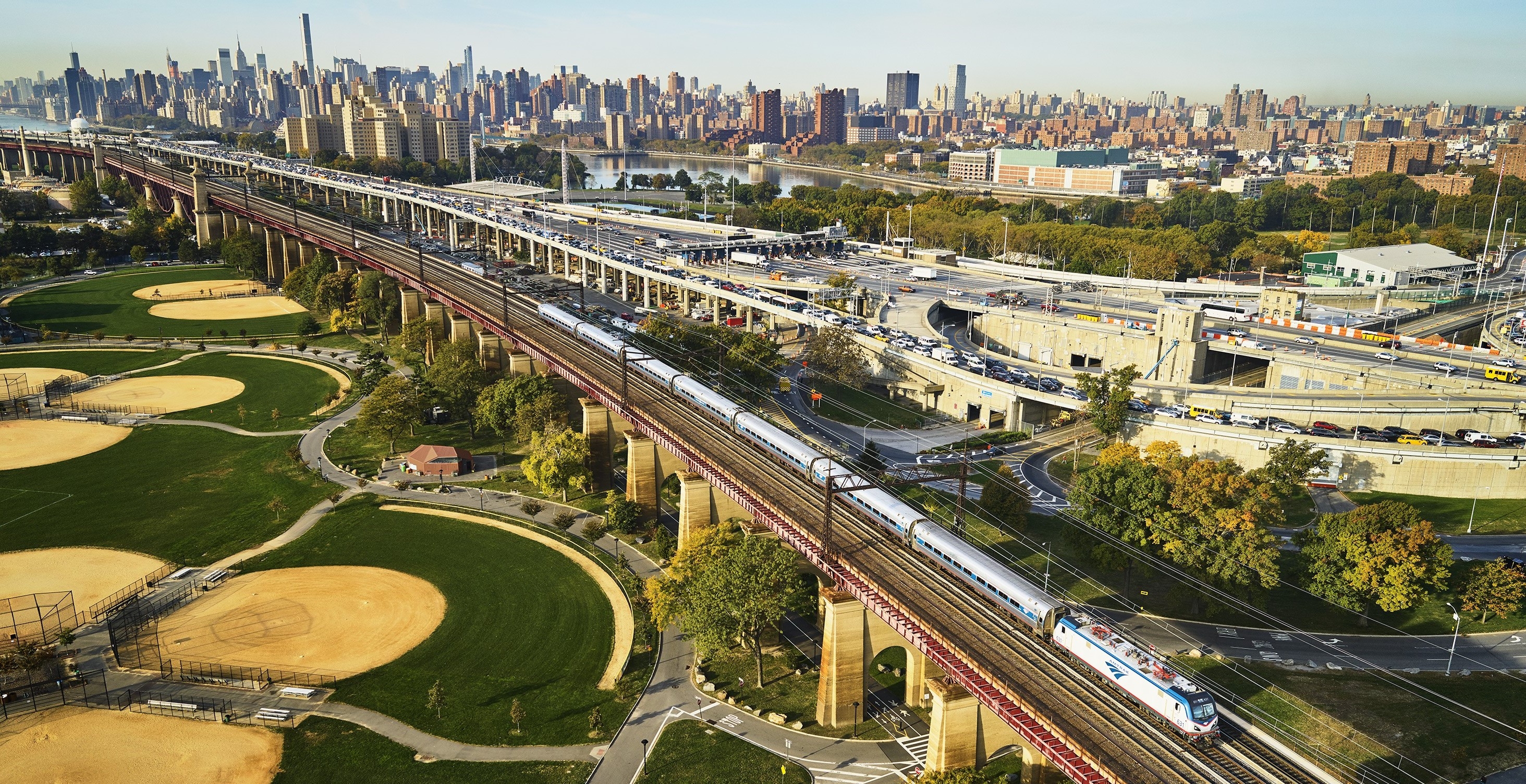 Ways to Save on Northeast Travel
Ways to Save on Northeast Travel
Save on Northeast Regional and Acela
Acela and Northeast Regional provide convenient downtown-to-downtown service throughout the Northeast. Avoid, the stress of busy airports. Skip the hassles and expense of driving. Book your next trip on Amtrak today.
What to Expect Onboard
Large comfortable leather seats, with plenty of space and legroom.
Free WiFi and power outlets at your seat.
Bring up to three bags free - yes one personal item and two bags - for free.
Easy downtown-to downtown service.
Arrive at station minutes, not hours, before departure for quick and easy boarding.
By traveling on all-electric locomotives used on Acela and Northeast Regional, you are reducing your greenhouse gas emissions by up to 72% compared to flying, and up to 83% compared to driving a personal vehicle.
Book your trip in advance for the best chance at best pricing. Subscribe to Amtrak Email and join Amtrak Guest Rewards to keep informed of limited time offers. Plus, don't forget these everyday ways to save on Acela and Northeast Regional.
SIGN IN OR CREATE AN ACCOUNT
Passwords are case sensitive, should be at least 10 characters long and should include 1 uppercase and 1 lowercase alpha character, 1 number and 1 special character. ! " # $ % & ' ( ) * + , - . / : ; < = > ? @ [ \ ] ^ _ ` < | > ~

Enter the email address or member number associated with your account. We will send password reset instructions.

An email with password reset instructions is on the way.

That answer wasn't correct either. We've sent you an email with instructions to reset your password instead.

Continue as Signed In Sign Out