Amtrak Alerts Information and updates affecting travel
Effective June 9, 2018
Effective July 9 - November 16, 2018
Coach class features comfortable seating with at least 39 inches of legroom, outlets for your laptop, complimentary WiFi and extra storage space for your luggage. Budget-minded travelers can take advantage of our Saver Fares and save when you book your coach seats 14 days or more in advance.
The Café Car offers tasty sandwiches, salads, snacks and hot and cold beverages, including a variety of wine, beer and soda. In our popular Quiet Car, where cell phones are silent and conversation is kept to a minimum, you can completely relax throughout the ride.
Enjoy an enhanced travel experience in Business class. Northeast Regional Business class isn't typical business class. It's Extra Class. Every ticket offers passengers extra. Even more extra legroom, extra Amtrak Guest Rewards Points an extra car dedicated to them, extra flexibility with an easily refundable ticket for those last-minute itinerary changes and a complimentary beverage. Because Business class isn't just for business, it's for everything extra.
Amtrak Shuttle Trains provide additional service between New Haven, CT, and Springfield, MA.
Connections to Newport, RI
Van/car service is available from the Kingston, RI (KIN) station to Newport, RI. Call (401) 295-1100 for information and reservations (required).
Connections to Martha's Vineyard
Seasonal ferry service to Martha's Vineyard is available from the Kingston, RI (KIN) station. For schedules and reservations, call (401) 295-4040 or visit www.vineyardfastferry.com.
Take the Train to Virginia
With daily round-trip service to Lynchburg, VA, and hourly morning service from Richmond, VA, its easy to travel from central Virginia to anywhere in the Northeast Corridor. With new departures from Norfolk to destinations north of the city, travelers have even more choices to complement the the existing Amtrak bus service between Virginia Beach, Norfolk and Newport News.
The Lynchburg, VA - Washington, DC, and Richmond, VA - Washington, DC, segments of the Northeast Regional are financed and operated in partnership with the Commonwealth of Virginia. Learn more at AmtrakVirginia.com.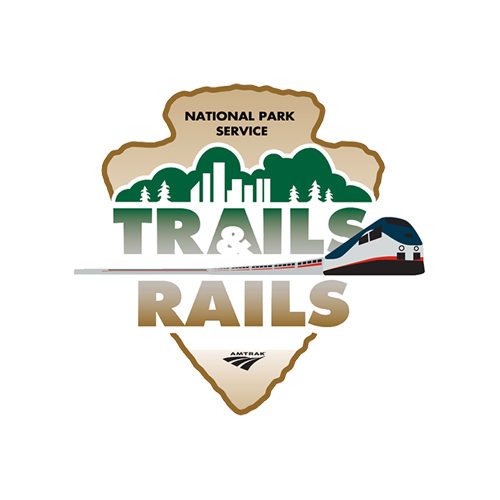 Trails & Rails - Heritage Appreciation Onboard
An innovative partnership program between the National Park Service and Amtrak, the Trails & Rails program provides Amtrak passengers with educational opportunities to foster an appreciation of a selected region's natural and cultural heritage and renews the long tradition of associating railroads with National Parks. As part of the Trails & Rails program, National Mall & Memorial Parks guides are onboard the Northeast Regional between Washington, DC and New York, NY.