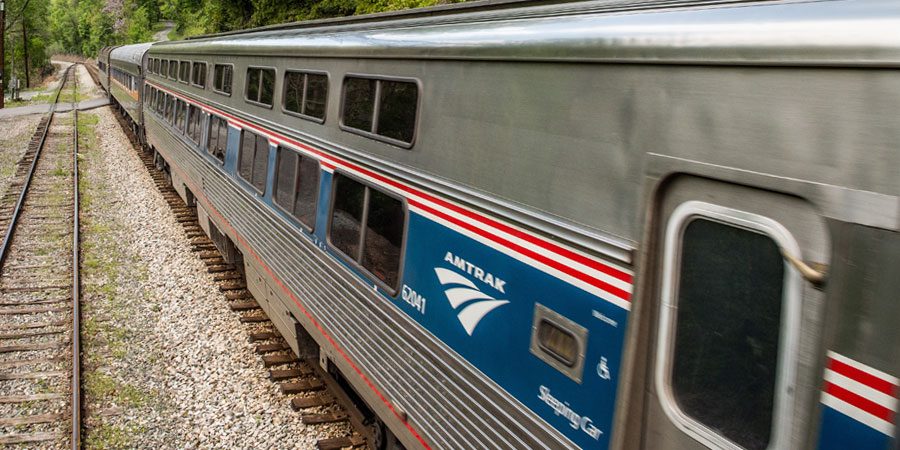 Viewliner Roomette
The Viewliner Roomette is designed for one or two passengers, with comfortable seats on either side of a sweeping picture window. At night, the seats convert to a bed and an upper berth is lowered down from the ceiling.

Specifications
2 Adult Berths
Lower Berth 2'4" x 6'6"
Upper Berth 2'4" x 6'2"
Features & Amenities
Meals included*
Two berths (upper and lower)
Two comfortable seats, which convert to a bed; upper berth lowered down from the ceiling
Picture window
Sink and toilet in room
Showers nearby
Electrical outlet
Climate control
Individual reading lights
Fold-down table
Garment rack
Fresh towels and bed linens
Soap and shower amenities
Personal service (turn-down, coffee, make-up bed)
Bottled water

* not on Silver Star trains.