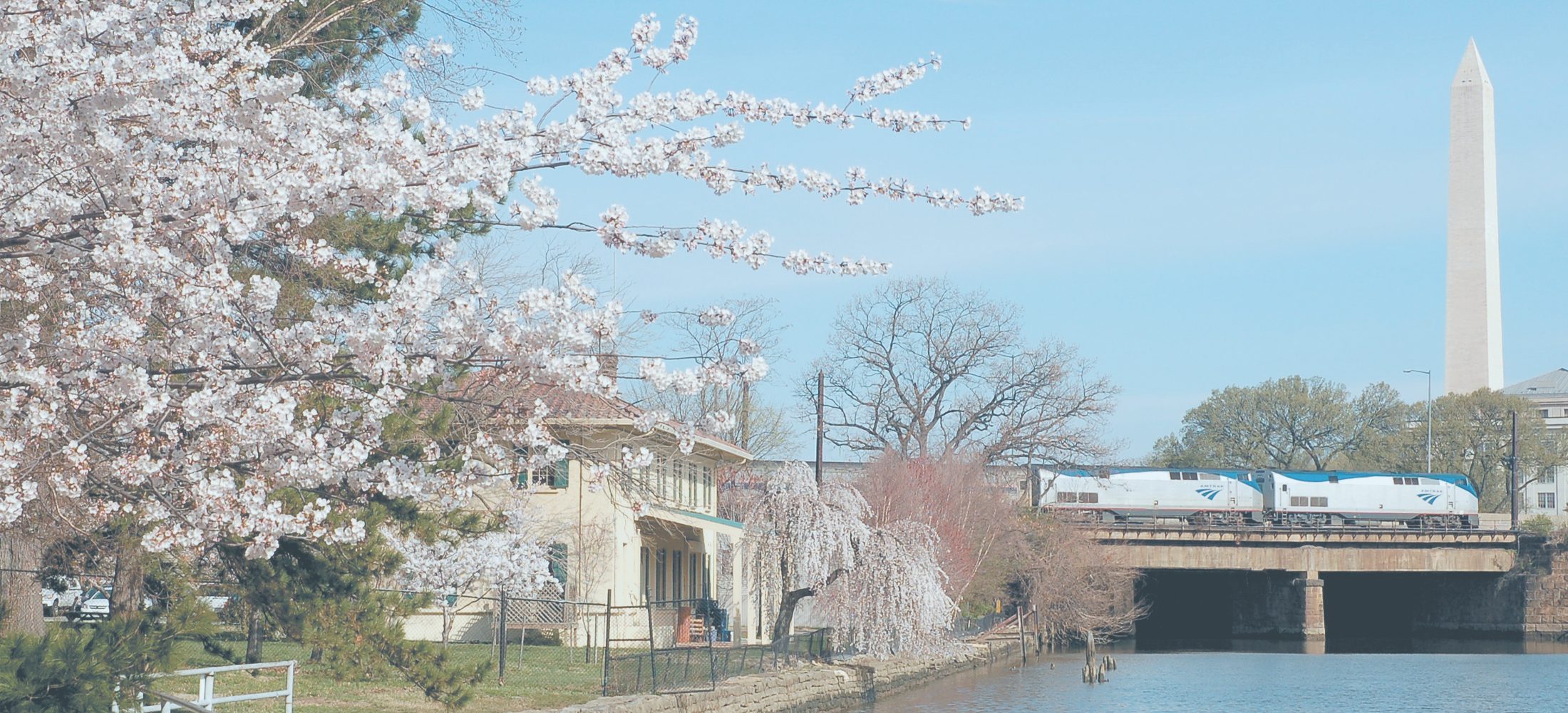 Still Weighing Travel Options?
Save 20% on Your Next Trip Now
We know there are plenty of travel options that can get you where you're going. But when you choose Amtrak, you'll arrive rested and refreshed to enjoy your destination. And for a limited time, you can save 20% on your trip when you book three days in advance.
On the way to your destination, you'll enjoy:
Up to two carry-ons and two personal items free
Plenty of legroom to stretch out
Wi-Fi available on most of our routes
Carry-out foods and beverages in our café cars
Outlets at your seat to recharge your devices
Bringing your pets along for the ride or your bike on select routes
Amenities like these make Amtrak the smarter way to get to your destination. Book now and you can get there for 20% off.
Valid for sale May 1, 2018 - April 30, 2019
Valid for travel May 4, 2018 - May 4, 2019
This offer is exclusively available at Amtrak.com.
Valid for 20% (percent) off the regular (full) adult rail fare.
Valid for sale May 1, 2018 - April 30, 2019.
Valid for travel May 4, 2018 - May 4, 2019.
Reservations are required a minimum of (3) days prior to travel.

One (1) child ages 2-12 may accompany each adult at half the regular (full) adult fare.
Seating is limited; seats may not be available on all trains at all times.
This offer is valid for travel on all Amtrak service except the following: Acela Express and the 7000-8999 thruway service.
This offer is valid for coach seats only; no upgrades permitted.
In addition to the discount restrictions; this offer is also subject to any restrictions, blackouts, and refund rules that apply to the type of fare purchased.
Fares, routes and schedules are subject to change without notice. This offer is not combinable with any other discount offer.
Once travel has begun; no changes to the itinerary are permitted.
Other restrictions may apply.
Hint: Check your caps lock as passwords are case sensitive. Passwords should be at least 10 characters long and include 1 uppercase and 1 lowercase alpha character, 1 number and 1 special character. ! " # $ % & ' ( ) * + , - . / : ; < = > ? @ [ \ ] ^ _ ` < | > ~

Enter your account email address to receive password reset instructions.

Thank you. An email with password reset instructions is on its way.

That answer wasn't correct either. We've sent you an email with instructions to reset your password instead.

Continue as Signed In Sign Out