Kids Ride Free Aboard Missouri River Runner®
Travel Missouri Over the Weekend This Summer
Whether your family is looking for an overnight stay or an extended weekend trip, the Missouri River Runner® is free for kids every weekend until August 26, 2018. Travel between Kansas City and St. Louis has never been easier with many great amenities. You can carry on your bikes, enjoy kid-friendly sandwiches, pizza, snacks and for the adults wine and beer, and lastly there is the all-important WiFi. Reserved Coach Class seating features fold-down trays and reading lights, while Business Class passengers will enjoy exclusive perks.
This 283-mile voyage across the Show-Me State does just that. It provides riders with unique sightseeing opportunities, from the Kansas City Royals' Kauffman Stadium all the way to the magnificent Gateway Arch. Grandparents and kids alike will be guided along a historical tour of these two separate urban landscapes, where the distance between essentially shows the wealth of diversity of the Midwest metropolitan titans.
Valid for sale: Now - August 25, 2018
Valid for travel: April 6, 2018 - August 26, 2018
Valid for sale: April 1, 2018 - August 25, 2018
Valid for travel: April 6, 2018 - August 26, 2018 on Fridays, Saturdays and Sundays only.
Blackouts apply on the following days: May 25, 2018 and all Mondays, Tuesdays, Wednesday and Thursdays.
Valid for travel on the Missouri River Runner.
Advance reservations are required a minimum of (1) day prior to travel.
Valid for one (1) free child's rail fare for children ages 2-12 when accompanied by a paid regular (full) fare adult. The free child and adult must travel together on the same itinerary and have tickets issued together.
Valid for coach seats only.
Seating is limited; seats may not be available on all trains at all times.
Fares are subject to availability.
This offer is not combinable with any other discount offer.
In addition to the discount restrictions; this offer is also subject to any restrictions, blackouts and refund rules that apply to the type of fare purchased.
Fares, routes and schedules are subject to change without notice.
Once travel has begun; no changes to the itinerary are permitted.
Other restrictions may apply.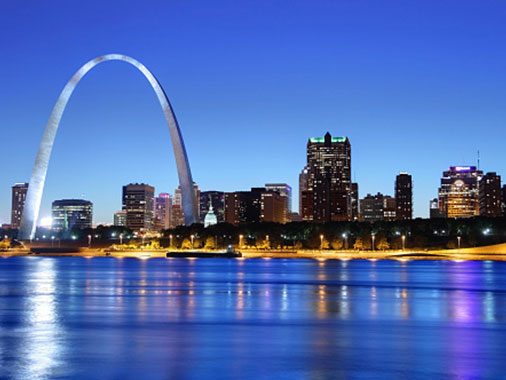 Route Highlights
Ride to the top of the Gateway Arch and marvel at the engineering behind America's tallest monument. Catch nine innings with the Cardinals or get giddy amid the slides and rooftop thrills of City Museum. Tour beautiful Union Station and visit the Anheuser-Busch Brewery—and the Clydesdales.
Explore the museums, zoo and planetarium at Forest Park and dig into a true St. Louis treat, gooey butter cake.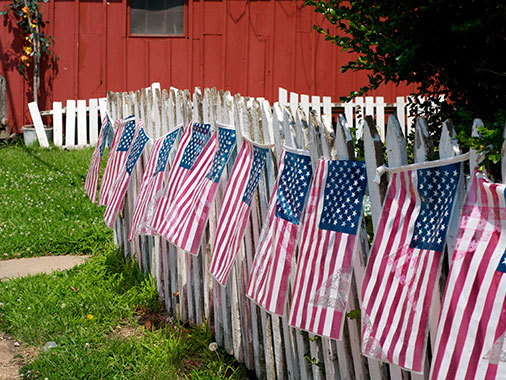 Route Highlights
Independence, Missouri
Uncover the "give 'em hell" spirit of hometown hero Harry S. Truman at his presidential museum and birthplace. Experience the fortitude of Missouri's settlers at the National Frontier Trails Museum and get a glimpse of 19th century railroad life at the remarkably preserved and relocated 1879 Chicago & Alton Depot.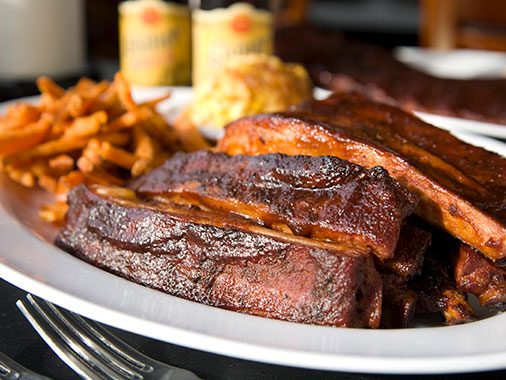 Route Highlights
Discover 19th century Americana at the Arabia Steamboat Museum and 20h century sacrifice at the National World War I Museum. Visit the historic 18th and Vine Jazz District where the American Jazz and Negro Leagues Baseball Museums invite you to see American culture and sport in a whole new light.
Hit the Power and Light District for an energetic mix of shops, bars, restaurants and live entertainment.
SIGN IN OR CREATE AN ACCOUNT
Hint: Check your caps lock as passwords are case sensitive. Passwords should be at least 10 characters long and include 1 uppercase and 1 lowercase alpha character, 1 number and 1 special character. ! " # $ % & ' ( ) * + , - . / : ; < = > ? @ [ \ ] ^ _ ` < | > ~

Enter your account email address to receive password reset instructions.

Thank you. An email with password reset instructions is on its way.

That answer wasn't correct either. We've sent you an email with instructions to reset your password instead.

Continue as Signed In Sign Out