Points For You, Presents For Them
Get Points for Every Purchase with Points for Shopping
This holiday season, shop hundreds of retailers online with Points for Shopping. You'll enjoy great offers and earn Amtrak Guest Rewards points. Find those last-minute gifts from everyone's favorite brands all while getting closer to free Amtrak travel—it's the most rewarding way to shop. View full Terms and Conditions.
Please allow 60 days for your points to post to your Amtrak Guest Rewards account.
Check the terms and conditions for each online retailer.
Most retailers exclude taxes, shipping and gift card purchases form point earning.
If you decide to exchange, cancel or return part or all of your purchases, the previously earned points will be deducted from your Amtrak Guest Rewards account.
All other Amtrak Guest Rewards program Terms and Conditions apply.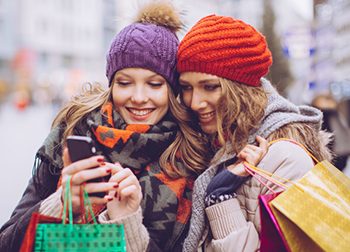 SIGN IN OR CREATE AN ACCOUNT
Hint: Check your caps lock as passwords are case sensitive. Passwords should be at least 10 characters long and include 1 uppercase and 1 lowercase alpha character, 1 number and 1 special character. ! " # $ % & ' ( ) * + , - . / : ; < = > ? @ [ \ ] ^ _ ` < | > ~

Enter your account email address to receive password reset instructions.

Thank you. An email with password reset instructions is on its way.

That answer wasn't correct either. We've sent you an email with instructions to reset your password instead.

Continue as Signed In Sign Out