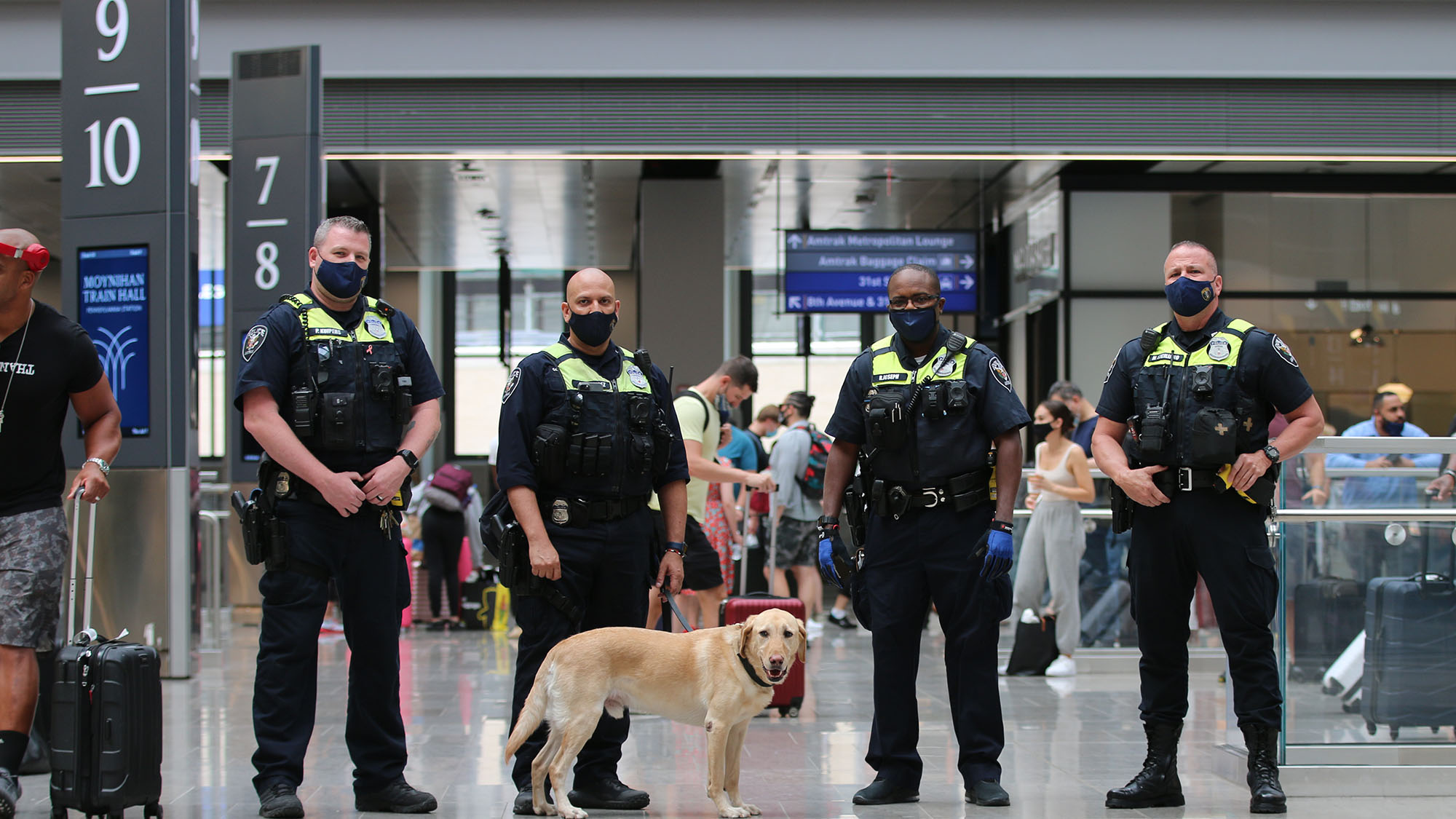 How to File a Citizen's Complaint
How to File a Citizen's Complaint
The Amtrak Police Department Office of Internal Affairs is committed to conducting thorough investigations on all complaints received and providing individuals with a written response regarding the outcome in a timely fashion.
The Amtrak Police Department serves and protects "America's Railroad." A high standard in training and personnel is maintained in order to ensure professionalism in every aspect of the Department. In our effort to strive for professionalism, we realize and understand that perfection is not easy to attain.
Through feedback from the public, we can become more responsive to the needs of the citizens we serve.
This section of our website outlines the procedure in which a citizen can initiate a complaint concerning the Amtrak Police Department and/or any of its members.
Initiating a Complaint
There are three ways to initiate a complaint with the Amtrak Police Department:
Call the Amtrak Police National Communications Center at (800) 331-0008.
Mail your complaint to: Amtrak Police Department, 900 2nd Street, NE, Suite 300, Washington, DC 20001
File your complaint in person at the nearest Amtrak Police Department office.
After the complaint is received, a letter will be sent advising that the complaint is under investigation. This letter also serves as receipt for the letter of complaint. During the investigation process, an interview or an additional statement may be requested in order to facilitate a complete investigation of the matter.
Within 30 days of the receipt of your complaint, a letter will be sent advising the findings and results of the investigation.
The following are categories for which cases are designated after a full and thorough investigation:
Sustained
The investigation disclosed sufficient evidence to clearly prove the allegation(s) made in the complaint.
Exonerated
The investigation of the incident disclosed that it did occur. However, the actions of the accused were justified, lawful and proper.
Not Sustained
The investigation failed to uncover sufficient evidence to clearly prove or disprove the allegation(s).
Policy Failure
The allegation made is true. However, the action of the officer was consistent with department policy.
Unfounded
The investigation indicated the alleged acts did not occur.