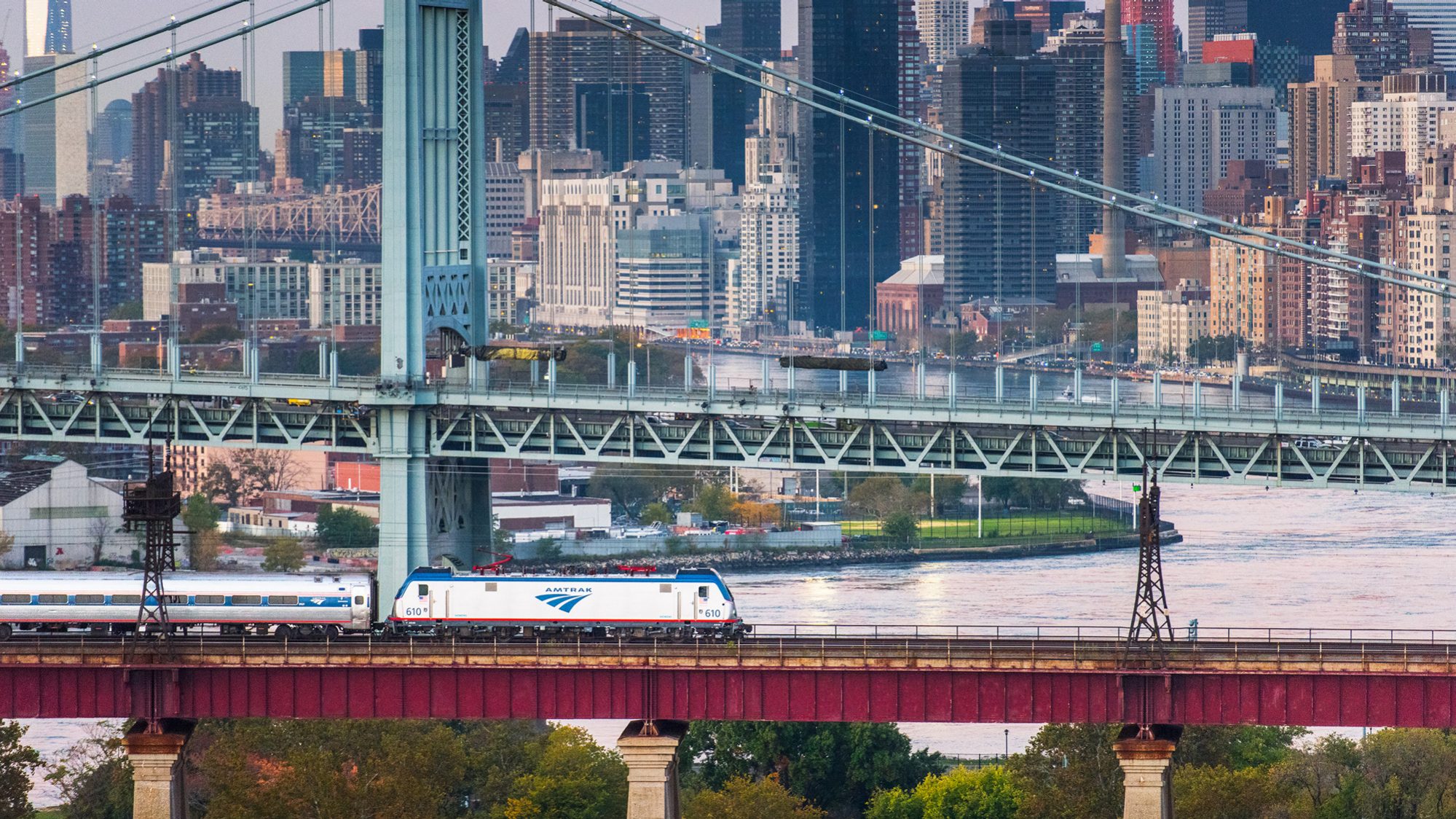 Book in Advance and Save 25% or More on the Northeast Regional and Select Keystone Service
Amtrak Saver Fares offer low prices on the Northeast Regional, select Keystone service and select Pennsylvanian service. It's simple - book at least 14 days in advance, and get up to 25% off the lowest available fares. Kids also travel for half the discounted adult fare, so everyone can travel for less.
Don't sit in traffic. Sit in comfort. Northeast Regional trains get you to your destination without the stress and hassles of traffic. Traveling shouldn't feel like work, especially when it's for fun. 
What's In Store Onboard
Saver Fares include all the Coach class perks we have to offer:
Legroom with room for your legs. Both of them.
Free Wi-Fi 
Power outlets at every seat to help you stay connected.
No middle seat
Sample Northeast Regional Saver Fares (Valid in Both Directions)
To/From Boston

New York, NY
$49
Providence, RI
$12
Washington, DC
$79
Philadelphia, PA
$69
New Haven, CT
$43
Stamford, CT
$49
To/From New York or Newark

Philadelphia, PA
$39
Washington, DC
$49
Boston, MA
$49
Baltimore, MD
$49
Wilmington, DE
$49
Trenton, NJ
$35
Providence, RI
$49
Newark NJ
$24
To/From Philadelphia

Baltimore, MD
$38
Newark, NJ
$39
Boston, MA
$69
New Haven, CT
$49
Washington, DC
$39
New York, NY
$39
To/From Washington

Philadelphia, PA
$39
New York, NY
$49
Baltimore, MD
$14
Trenton, NJ
$49
Wilmington, DE
$39
Newark, NJ
$49
Sample Keystone Service Saver Fares
To/From New York
Lancaster, PA
$44
Harrisburg, PA
$44
Paoli, PA
$43
* Applies to Keystone Service only. All other terms apply to both Northeast Regional and Keystone Service. 
Sample Pennsylvanian Saver Fares
To/From Pittsburgh

New York
$59
Philadelphia
$50
Lancaster
$44
Harrisburg
$37
Remember to book at least 14 days ahead of time for the lowest available Saver Fares. 
Choose the "Adult" or "Child" passenger type when booking to receive the discounted fare.
Saver Fares are also available on select Keystone Service to New York (for reserved seats only) when you travel through Philadelphia; and on the Pennsylvanian to connect you between New York and Pittsburgh for less.
Valid only on Northeast Regional service, reserved Keystone service and Pennsylvanian service. *Offer is not valid for unreserved travel. Valid for discounted one-way coach fares only; no Business Class upgrades allowed. Blackout dates: January 1 - 2, 2017, November 21 - 22 and 25 - 26, 2017, December 23 - 24, 2017, January 2, 2018. Advance purchase is required a minimum of 14 days prior to travel. Changes made to reservations constitute new travel and require the same advance purchase minimum of 14 days prior to travel. Fares are non-refundable. Exchanges are permitted for other rail fare purchases. Seats are limited and fares may not be available on all trains at all times. Not valid for onboard purchase. Not combinable with any other discount offer. Up to two children ages 2 - 12 may accompany each adult at half the discounted (full) adult rail fare. Children and infants must travel with an adult who is at least 18 years or older. Fares, routes and schedules are subject to change without notice. Other restrictions may apply.
SIGN IN OR CREATE AN ACCOUNT
Hint: Check your caps lock as passwords are case sensitive. Passwords should be at least 10 characters long and include 1 uppercase and 1 lowercase alpha character, 1 number and 1 special character. ! " # $ % & ' ( ) * + , - . / : ; < = > ? @ [ \ ] ^ _ ` < | > ~

Enter your account email address to receive password reset instructions.

Thank you. An email with password reset instructions is on its way.

That answer wasn't correct either. We've sent you an email with instructions to reset your password instead.

Continue as Signed In Sign Out