Travel to Philadelphia with Amtrak
Travel to Philadelphia with Amtrak
The City of Brotherly Love. Just an Amtrak Away.
Never short on things to do in Philadelphia. Whether your travel to Phily includes visiting the Philadelphia Art Museum, shopping along Walnut Street or Rittenhouse Square, attending pro or college sporting events like the Penn Relays or admiring the LOVE statue in John F. Kennedy Plaza, Amtrak trains deliver you right to the heart of the action. Trains to Philadelphia depart from stations centrally located in cities along the east coast with popular station stops in Washington, DC, Baltimore, Wilmington, DE, New York and Boston. Trains arrive at historic Philadelphia - William H Gray III 30th Street Station with easy connections to SEPTA (Philadelphia's bus, light rail, regional rail and subway system) and New Jersey Transit, connecting to southern New Jersey destinations including Atlantic City.

William H Gray III 30th Street Station (PHL) is serviced by 10 Amtrak train routes with destinations as far south as Florida, as far north as Vermont and as far west as Chicago. Bring our Philadelphia Neighborhood Guide with you as you step off the train in the middle of the city. Within a mile of the station are numerous Philadelphia attractions. Along the Ben Franklin Parkway there is the Franklin Institute, Academy of Natural Sciences, Philadelphia Museum of Art, the Barnes Museum, the Rodin Museum and John F. Kennedy Plaza.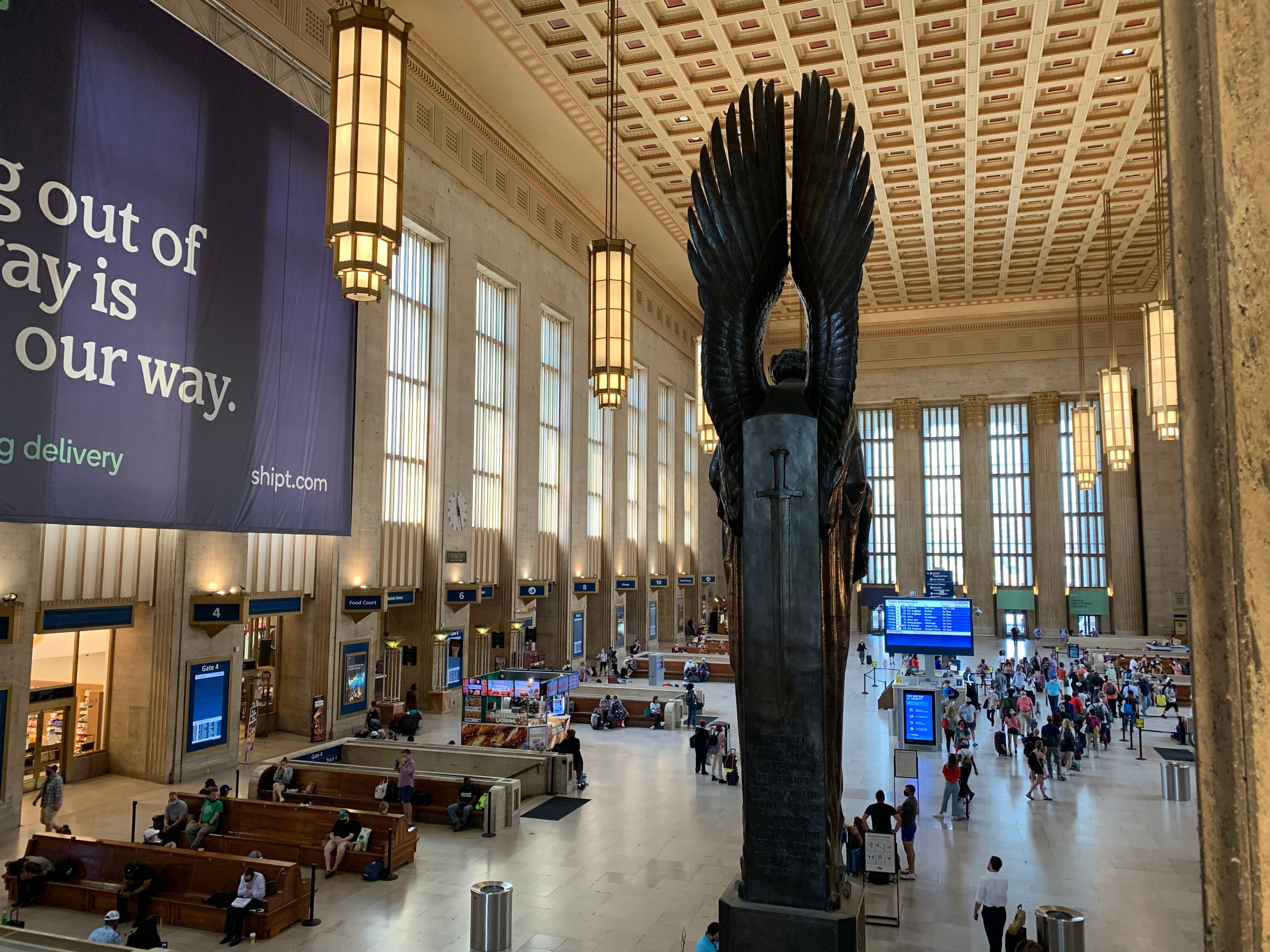 Philly Bike Ride October 14, 2023
Philly Bike Ride is the city's newest cycling celebration! Enjoy 20 miles of car-free streets in the most fun you can have on two wheels. Ride past scenic monuments with unlimited instagrammable moments. Take quick stops along the route to enjoy local music and food to keep you energized along the way. Philly Bike Ride is proud to donate a portion of the ride's proceeds to the Bicycle Coalition Youth Cycling initiative. The Ride also offers a scholarship program to ensure participation of riders who cannot afford the ticket fee.
Philly Bike Ride is Just an Amtrak Away. Enjoy great deals the entire family can take advantage of.
Traveling in a Group? Save with Share Fares
Traveling with kids? Check out our Kids Discount for ages 2-12.
Bringing your bike along? Learn more about our Bike Policy.

SIGN IN OR CREATE AN ACCOUNT
Passwords are case sensitive, should be at least 10 characters long and should include 1 uppercase and 1 lowercase alpha character, 1 number and 1 special character. ! " # $ % & ' ( ) * + , - . / : ; < = > ? @ [ \ ] ^ _ ` < | > ~

Enter the email address or member number associated with your account. We will send password reset instructions.

An email with password reset instructions is on the way.

That answer wasn't correct either. We've sent you an email with instructions to reset your password instead.

Continue as Signed In Sign Out