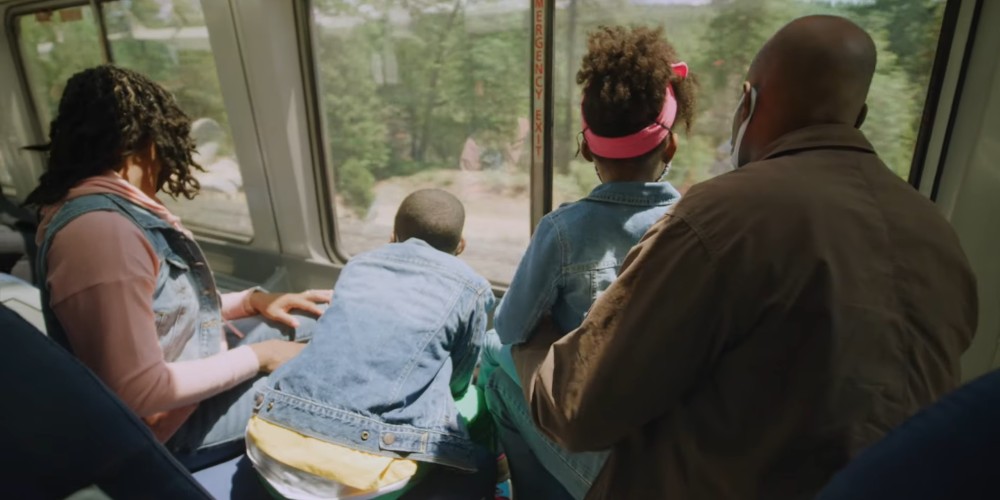 Seven Tips for Traveling with Kids on Amtrak
Seven Tips for Traveling with Kids on Amtrak
Let us help you prep for your upcoming family vacation with Amtrak. Grab the stroller and skip the highway traffic or airport lines, you're nearly ready to unwind on the train and focus on what matters: quality time with your family.


"What matters" probably also includes "your budget," so you should know that kids ages 2-12 receive a 50% discount on train travel. With that said, here are our most important tips for traveling with your kids on Amtrak:

1. Pack Snacks & Games
A great adventure awaits your little ones; with so much to see outside of the train windows, your kids will love watching the scenery whiz by. It's hard to believe, but legend tells of a pair of kids who ignored their tablets the entire trip (but it's wise to pack that tablet, just in case). While all kids have unique needs, we recommend coming prepared with snacks, games and entertainment options that you can access in the overheard storage at any time. Before you leave home, download a train-themed movie for your kids to watch while they ride the real thing. For those traveling with babies, feel free to visit the dining car for help preparing bottles.

2. Arrive Early
Amtrak staff is happy to help you and your family. Arrive at your station about 30 minutes ahead of time so you can get settled, snap some pics, and watch the train pull in. Before leaving for the station, make sure to download our app for iPhone and Android phones and check your train's status. If your kids are really curious, you can even access our live train map and track where your train is.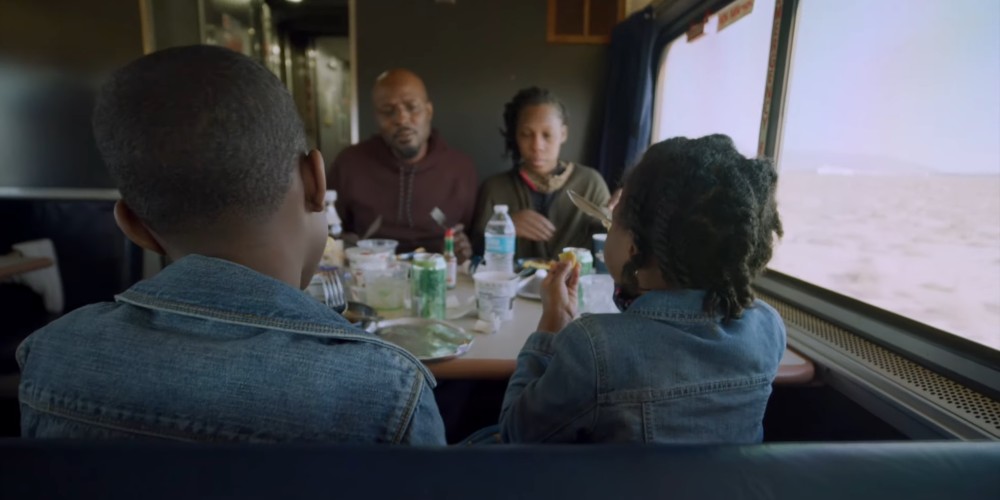 3. Have Your Tickets Ready
If you're boarding the train at one of our busier stations, Amtrak staffers will ask passengers needing assistance and those with small children to board first. Familiarize yourself with the type of booking you've reserved (day trippers will likely have a coach reservation). Unless otherwise noted on the rare, reserved seating trains, you and your little ones can sit anywhere you'd like. Early boarding also means that adults traveling with kids have first dibs on sitting together aboard the train. If you're going on a longer trip and have booked a private room, you're in luck; meals, juice, tea, coffee and water are always available to private room passengers with no additional fees. Being cared for along the way will make the family trip even easier from mealtime to nap time.

4. Listen for the Horns
Part of train travel's magic (for those young and old) is the iconic "choo-choo" sound. Kids love hearing train horns, and our engineers love sounding them. It will quickly become a fun game to listen out for the horn and "choo-choo" along with it. As a side note: If you're traveling overnight or during your child's nap time, be prepared for the horn to sound in the background. For most kids, this fades into the background early into the trip.

5. Plan to Stretch Your Legs While Aboard
As most parents know too well, kids are bound to get restless when traveling. While onboard Amtrak, you aren't required to stay in your seat; you can guide your little ones through the aisles as freely as the train glides down the tracks. It's an experience your children will never forget, whatever their age. If you're taking a long-distance trip, bring a comfortable pair of shoes that your tiny travelers won't mind wearing for the entirety of the trip. Wearing the right shoes can improve balance and grip when navigating throughout the train. Unlike your standard road trip, you won't have to plan out pit stops to use the restroom or grab food; all Amtrak trains have at least one bathroom in each car and most have onboard food options available for the majority of your ride.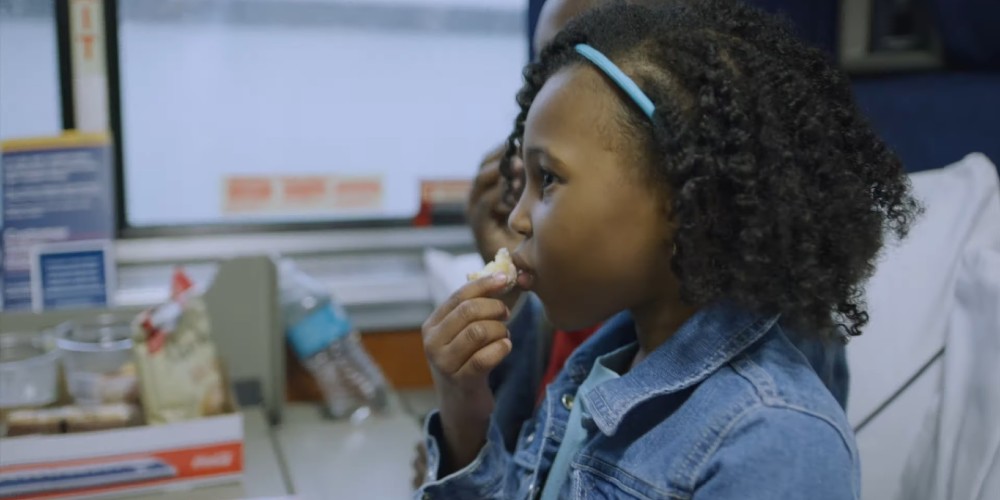 6. Take Potty Breaks Anytime
Each train car has at least one bathroom, and most are equipped with a diaper station — perfect for changing your baby onboard Amtrak. With the freedom to take potty breaks anytime, you can forget the hassle of pulling off at a rest stop. If you have older kids who can go by themselves, there's a trick to knowing whether the facilities are occupied; a light will illuminate when the restroom is being used and go out when it's empty.

7. Bring a Stroller for Free
If you're traveling with infants under the age of two, you're allowed to bring your stroller and diaper bag for your baby, neither of which counts toward the carry-on limit. Like hot cocoa and marshmallows or your favorite travel shoes, your carry-on baggage is better in pairs, and each of your two bags can weigh up to 50 lbs. An Amtrak agent or one of our free Red Cap baggage handlers can help you check your additional bags.

Feeling just about ready for that family train trip but having trouble picturing how it will all work out in your head? Take a look at this family of four's overnight journey onboard the California Zephyr to see what it all looks like in action:

SIGN IN OR CREATE AN ACCOUNT
Passwords are case sensitive, should be at least 10 characters long and should include 1 uppercase and 1 lowercase alpha character, 1 number and 1 special character. ! " # $ % & ' ( ) * + , - . / : ; < = > ? @ [ \ ] ^ _ ` < | > ~

Enter the email address or member number associated with your account. We will send password reset instructions.

An email with password reset instructions is on the way.

That answer wasn't correct either. We've sent you an email with instructions to reset your password instead.

Continue as Signed In Sign Out