Auto Train 101
The Auto Train might be the most unique train in our system. Skip that infamous I-95 traffic and see how an #AmtrakAdventure aboard this train means fun, fine dining, and watching the sun set along scenic routes you can only see from the train.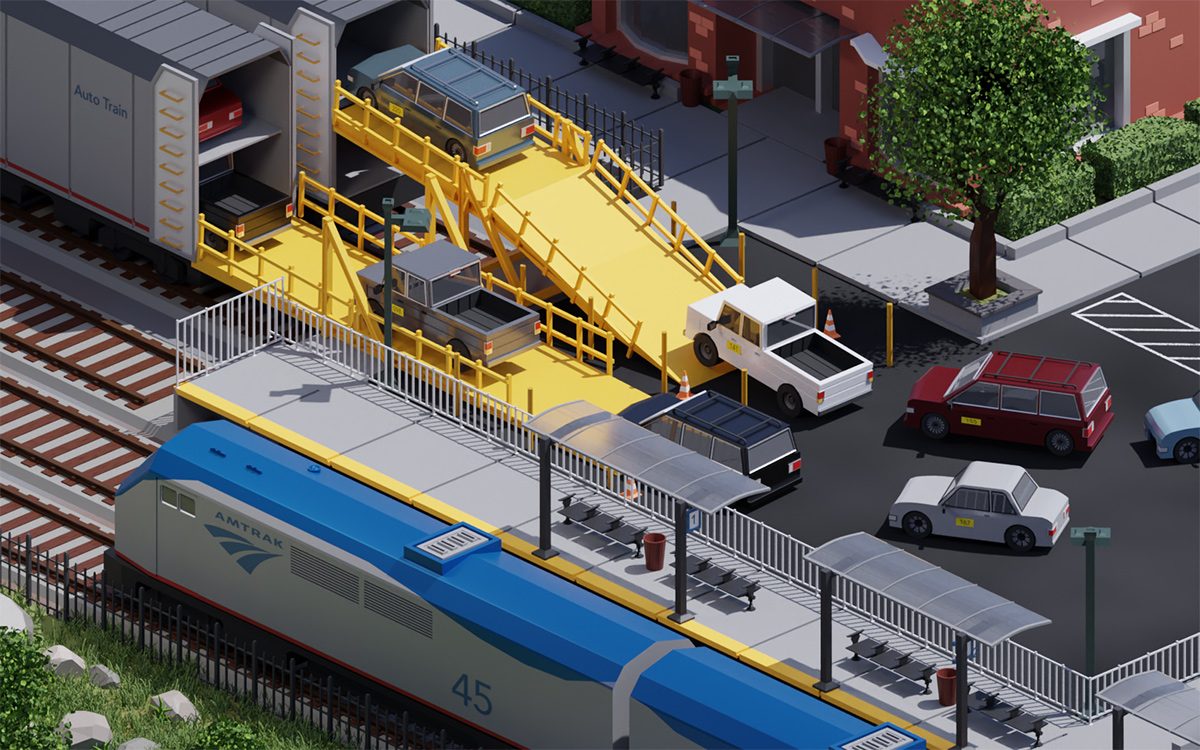 Here's a breakdown of the top reasons to ride Amtrak's Auto Train between Virginia and Florida:
The train features wide, reclining seats with ample legroom and no middle seat. Private rooms are also available which include two seats that convert into bunk beds for your overnight adventure.
Dine on board and enjoy a variety of entrée selections.
No need to pause your adventure for pit stops, rest stops, food, lodging or to fill up the gas tank.
A la carte travel products on demand: Beekman shampoos, lotions, body wash, toothpaste and more.
Free Wi-Fi
And here's why we call it the Auto Train: This incredibly unique service allows you to take cars, small boats, jet skis, vans, SUVs, trucks and motorcycles with you on your way to that dream vacay in Florida. Moving to Florida or the DC area for good? You can stuff as much as you like in your vehicle to double your packing capacity. In a hurry when you arrive? Book Priority Vehicle Offloading for an additional fee to make the vehicle one of the first 30 to exit the train.

Whether it's for a family vacation to Orlando's theme parks or the Nation's Capitol, moving for a new job, a bachelorette weekend at a Virginia winery or a motorcycle adventure down to the Keys, the Auto Train is your ticket to easy, fun, comfortable and affordable travel.
Need more reasons to ride? Check here periodically for deals. All aboard!
SIGN IN OR CREATE AN ACCOUNT
Passwords are case sensitive, should be at least 10 characters long and should include 1 uppercase and 1 lowercase alpha character, 1 number and 1 special character. ! " # $ % & ' ( ) * + , - . / : ; < = > ? @ [ \ ] ^ _ ` < | > ~

Enter the email address or member number associated with your account. We will send password reset instructions.

An email with password reset instructions is on the way.

That answer wasn't correct either. We've sent you an email with instructions to reset your password instead.

Continue as Signed In Sign Out