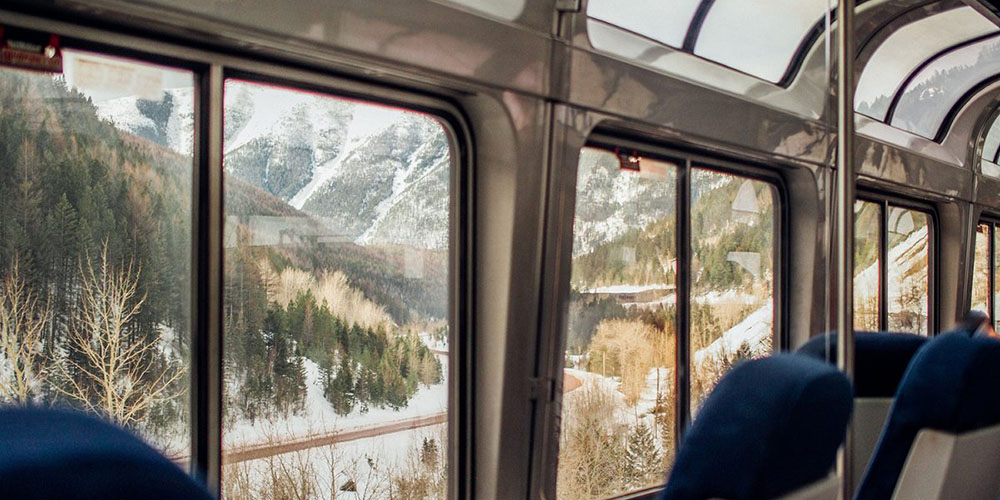 National Parks & Monuments Near Train Stations
National Parks & Monuments Near Train Stations
Did you know that Amtrak trains travel through and to several of America's National Parks & Monuments? Not only are there stations in two of the most beautiful national parks — Glacier National Park and New River Gorge — but Amtrak also travels through them, offering travelers scenic, awe-inspiring natural views from the comfort of their train seat.
Amtrak National Park Stations
National Parks & Monuments Amtrak Routes Travel Near
Fort Union Trading Post National Historic Site (North Dakota, Montana) | Empire Builder
Mississippi National River and Recreation Area (Minnesota) | Empire Builder
New River Gorge National River (West Virginia) | Cardinal
Saint Croix National Scenic Riverway (Wisconsin, Minnesota) | Empire Builder
National Parks Partnering with Amtrak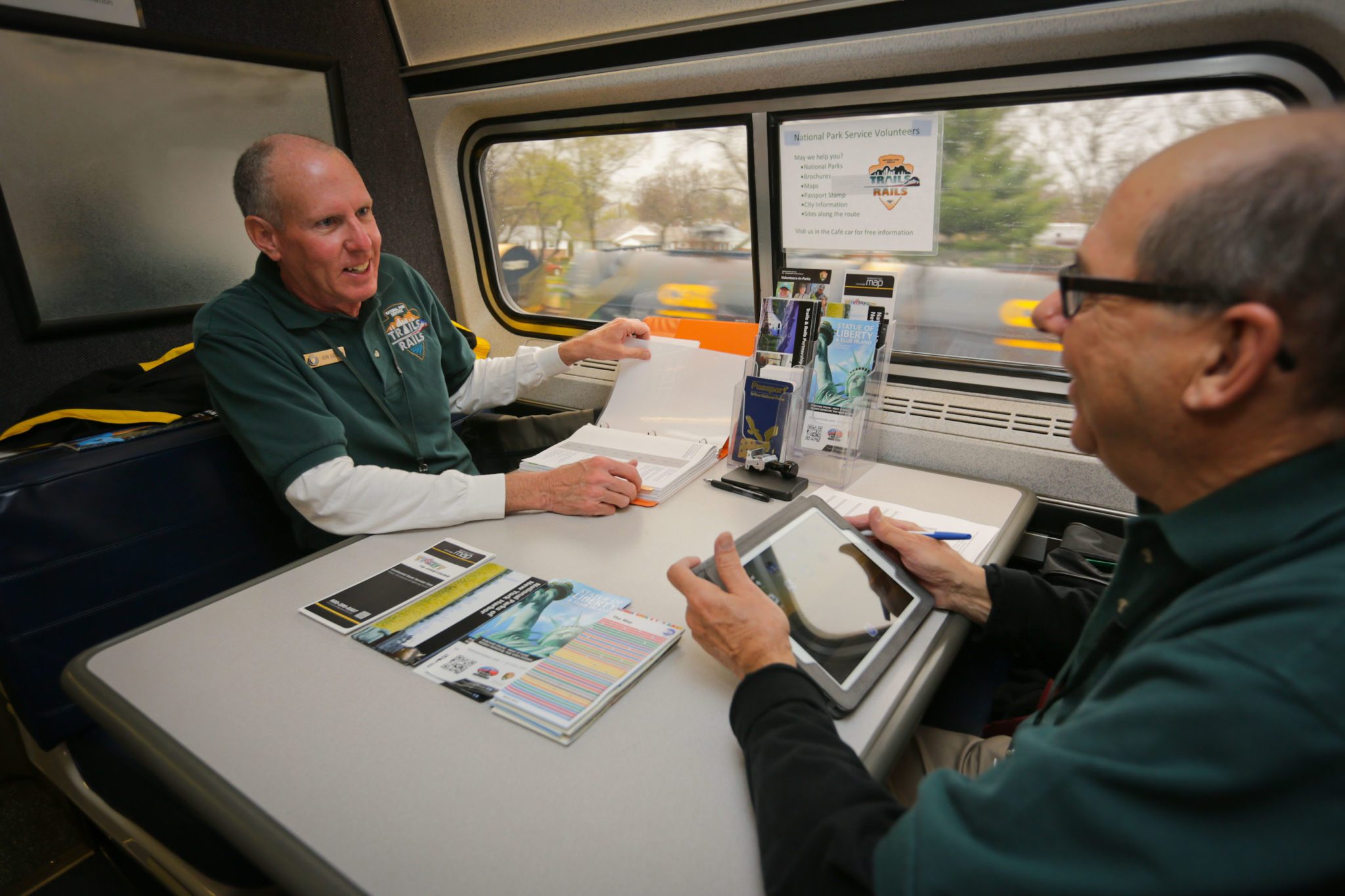 The Trails & Rails partnership is a celebration of America's natural beauty and the long partnership between railroads and National Parks: National Park Service volunteer guides accompany you aboard select trains and tell you everything you could ever want to know about regional historic and natural resources along your train trip through engaging interpretive programming. Trails & Rails programs include include many of the parks and monuments listed above. Explore the Trails & Rails page to learn more about this one-of-a-kind experience to explore America.
Select Amtrak Stations Near National Parks & Monuments
Amtrak provides convenient train travel to explorers looking to visit national parks and monuments across the contiguous United States. All of the below listed points of interest can be reached within 1 hour on the road, and most of the locations offer shuttle bus service between the station and your destination. Be sure to check the train station pages and National Park Service for the most up-to-date information about potential closures and time changes before booking your trip.
Northwest
Mount Rainier National Park
California
Joshua Tree National Park
West (Upper States)
Rocky Mountain National Park
Colorado
Idaho
Montana
Utah
West (Lower States)
Arizona
Nevada
Oklahoma
Texas
Midwest
Gateway Arch National Park
Illinois
Indiana
Michigan
Missouri
Ohio
South
Talladega National Forest
Northeast
New River Gorge National Park
Massachusetts
Pennsylvania
New York
West Virginia
SIGN IN OR CREATE AN ACCOUNT
Passwords are case sensitive, should be at least 10 characters long and should include 1 uppercase and 1 lowercase alpha character, 1 number and 1 special character. ! " # $ % & ' ( ) * + , - . / : ; < = > ? @ [ \ ] ^ _ ` < | > ~

Enter the email address or member number associated with your account. We will send password reset instructions.

An email with password reset instructions is on the way.

That answer wasn't correct either. We've sent you an email with instructions to reset your password instead.

Continue as Signed In Sign Out