Susquehanna River Rail Bridge Project
Susquehanna River Rail Bridge Project
The new bridges will reduce trip times and improve reliability for passengers that rely on this critical connection.
The Susquehanna River Rail Bridge is a two-track bridge located in the City of Havre de Grace in Harford County, MD, and the Town of Perryville in Cecil County, MD.
Built in 1906, the Susquehanna River Bridge is owned by Amtrak. It is used by Amtrak, the Maryland Area Regional Commuter (MARC) rail and Norfolk Southern Railway to carry passenger and freight trains across the Susquehanna River. As the longest moveable bridge on the NEC, the bridge is a critical link and will be replaced with new structures to maintain future rail services across the Susquehanna River. The project is proposed to provide future improvements to capacity, trip time, and safety for commuter, freight, and intercity passenger rail services on the NEC consistent with State and Amtrak plans. The proposed project will also improve the navigation channel for marine users.
The Maryland Department of Transportation Maryland Transit Authority (MDOT/MTA) received an award of $22 million through a cooperative agreement between the Federal Railroad Administration (FRA) and MDOT for the preliminary engineering and National Environmental Policy Act of 1969 (NEPA) phases of the Susquehanna River Rail Bridge Project. The NEPA/EA process was completed in May 2017 with the release of a Finding of No Significant Impact (FONSI). Preliminary Engineering (30%) has also been completed. In August 2022, the Project received the award of $40 million grant for final design through an additional cooperative agreement between FRA, MDOT/MTA and Amtrak.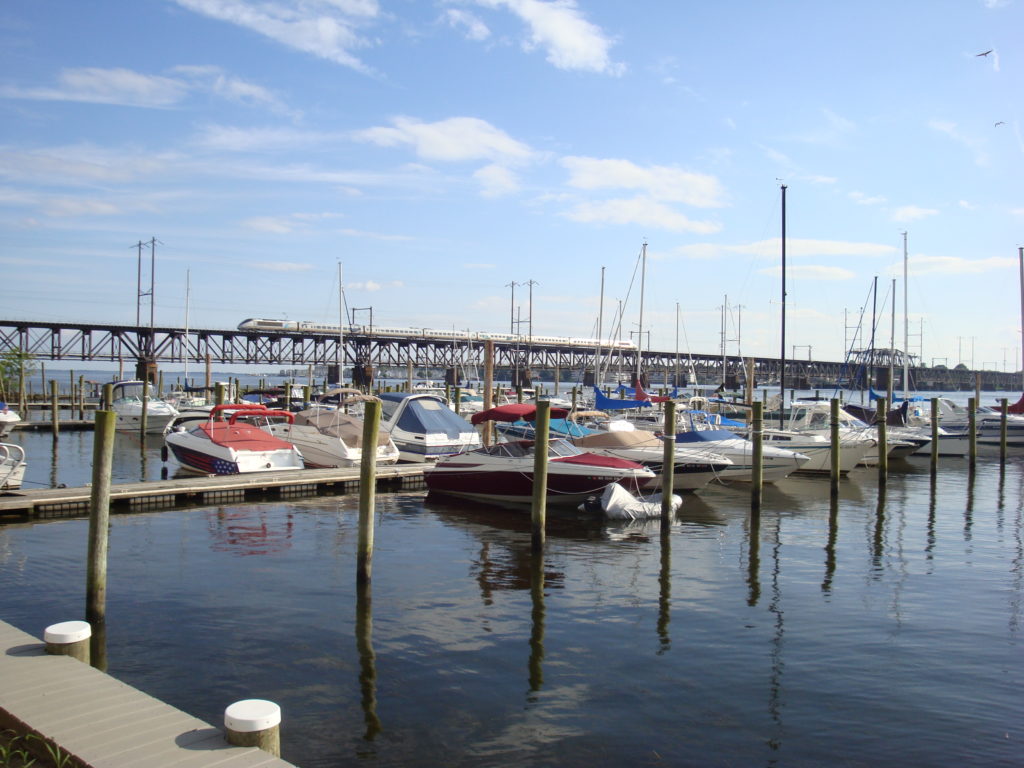 Benefits
Increased capacity
Enhanced safety
Improved trip time
Improved reliability
Partners
U.S. DOT Federal Railroad Administration
Maryland Department of Transportation (MDOT)
Amtrak
Project Documents
Environmental Studies
For more information, take a look at the documents detailing the Environmental Assessment and Draft 4(f) Evaluation, and the Finding of No Significant Impact (FONSI).
More
Public Outreach
If you weren't able to attend our Public Outreach Information Sessions or would like to see the information again, the materials from the sessions are available here.
More

2022 Meetings



2017 Meetings



2016 Meetings



2015 Meetings



2014 Meetings


We Want to Hear From You
The Environmental Assessment has concluded, but we'd still like to hear from you if you have any questions.
Email us at SRBProject@amtrak.com or call 844-SUS-RAIL (844-787-7245).
SIGN IN OR CREATE AN ACCOUNT
Passwords are case sensitive, should be at least 10 characters long and should include 1 uppercase and 1 lowercase alpha character, 1 number and 1 special character. ! " # $ % & ' ( ) * + , - . / : ; < = > ? @ [ \ ] ^ _ ` < | > ~

Enter the email address or member number associated with your account. We will send password reset instructions.

An email with password reset instructions is on the way.

That answer wasn't correct either. We've sent you an email with instructions to reset your password instead.

Continue as Signed In Sign Out